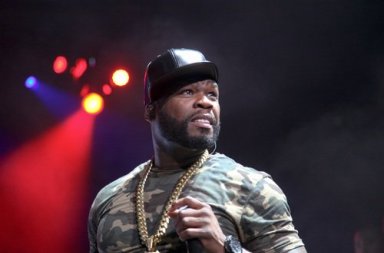 Are you looking for a strange scientific way to improve your audition?
A study conducted by the Society for Personality and Social Psychology suggests that music with heavy bass instruments help listeners feel more confident during interviews and meetings. Researchers played music for a group of subjects and had them judge on how dominant they felt based on a seven-point scale. Researchers divided the songs into "higher power" and "low power" songs.
Examples of "high power" songs include 50 Cent's "In Da Club," Queen's "We Will Rock You," and 2 Unlimited "Get Ready For This" while examples of "low power" songs included Biggie's "Big Poppa," Fatboy Slim's "Because We Can," and Baha Men's "Who Let The Dogs Out?"
From there, researchers played both playlists for test groups and conducted a couple of experiments. For instance, subjects who listened to the "high power" playlist opted to go first in a debate 34% of the time, while those who listened to the "low-power" playlist chose to go first only 20% of the time."
While researchers argue that people may be preconditioned to associate bass-heavy music with power, they don't have answers as to why that is. In the meantime, when you are about to have an audition, just know that listening to "In Da Club" right before that big audition could have you on screen sooner than letter.
You can check out the latest casting calls and Entertainment News by clicking: Click Here
Click the logo below to go to the Home Page of the Website
Click the logo below to follow ETInside on Twitter
Click the logo below to follow ETInside on Facebook

Click the logo below to follow ETInside on Instagram

Click the logo below to follow ETInside on Pinterest

Click the logo below to follow ETInside on Medium