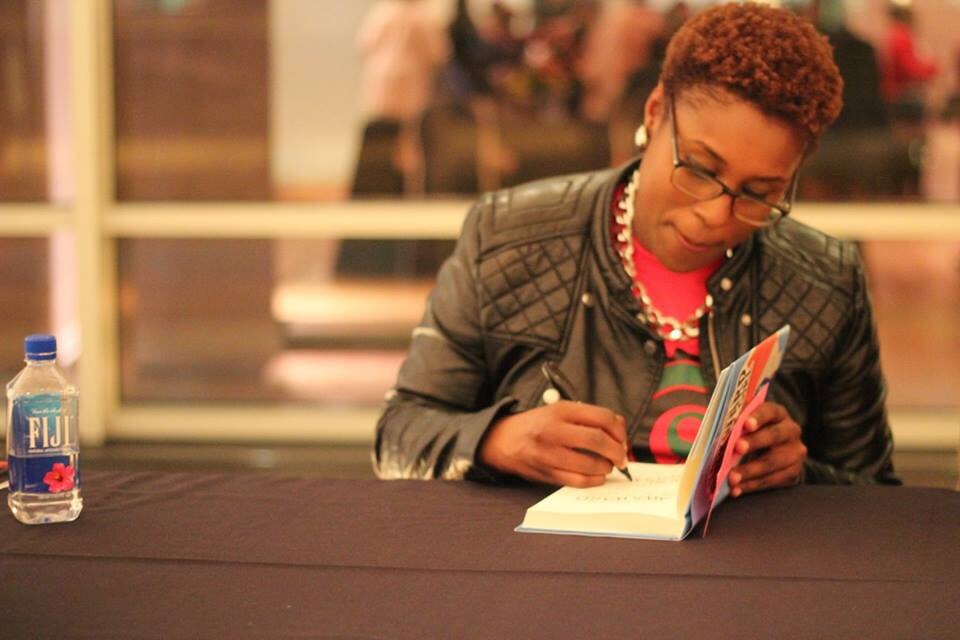 We've all been there: you pick up the new read from your favorite celebrity, cuddle under a cozy blanket on the couch, then crack open the book to find… it's terrible. The vapid celebrity memoir is an American staple, but luckily, not all stars succumb to literary sins. Here are books 41 – 50 of 50 books written by celebrities that are actually worth a read. Go to the ETI tomorrow at noon to see more of the list.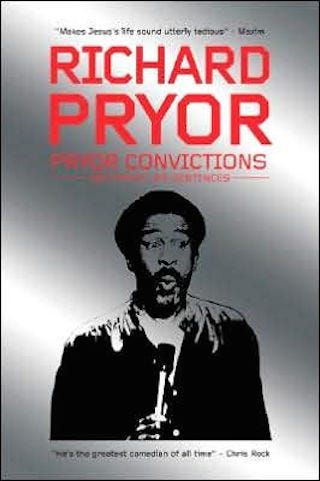 REVOLVER ENTERTAINMENT
41 of 50
Richard Pryor, Pryor Convictions
Many of your favorite comedians working today cite Richard Pryor as an idol, and for good reason. But the pioneering stand-up got serious in this memoir about his cocaine use, his six marriages, and his multiple sclerosis.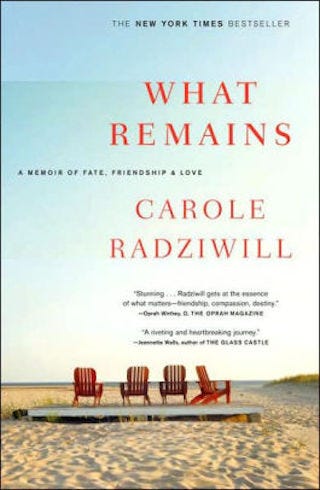 SCRIBNER
42 of 50
Carole Radziwill, What Remains
Far before Radziwill was fighting it out with Countess Luann on The Real Housewives of New York, she penned this devastating memoir about the loss of her husband, Anthony Radziwill, as well as his cousin John F. Kennedy Jr. and Carolyn Bessette-Kennedy. A former journalist, Radziwill knows how to craft a narrative and evoke emotion in a manner that never feels exploitative. Even Oprah Winfrey is a fan.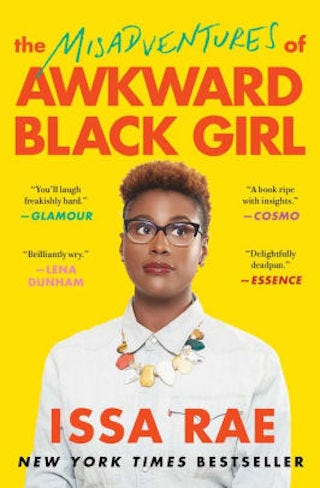 ATRIA/ 37 INK
43 of 50
Issa Rae, The Misadventures of Awkward Black Girl
If you love Issa Rae's Insecure, or even if you've never seen it, you'll want to check out her collection of essays. They're full of terribly uncomfortable situations that'll have you shouting into the page, "BEEN THERE!" That is, if you can stop laughing long enough to do so.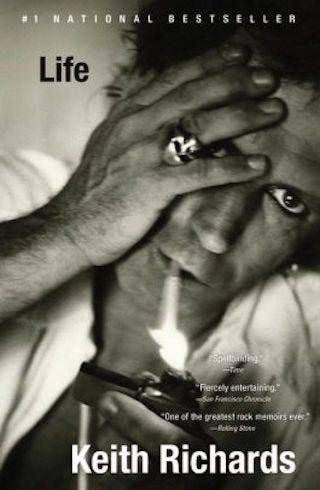 LITTLE BROWN AND COMPANY
44 of 50
Keith Richards, Life
The Rolling Stones guitarist talks about a lot of things in his memoir — it's called Life, after all — but the most notable reason to pick it up is for the frank discussion of his up-and-down relationship with bandmate Mick Jagger. Don't worry, there's also plenty of sex, drugs, and rock-and-roll.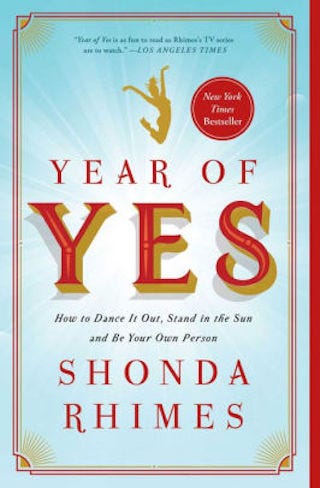 SIMON & SCHUSTER
45 of 50
Shonda Rhimes, Year of Yes
One of the most powerful people in television serves up inspiration by the truck-load in this memoir about the year she decided to stop saying "no" to things. The Scandal and Grey's Anatomy creator is exactly the role model and therapist you've been searching for.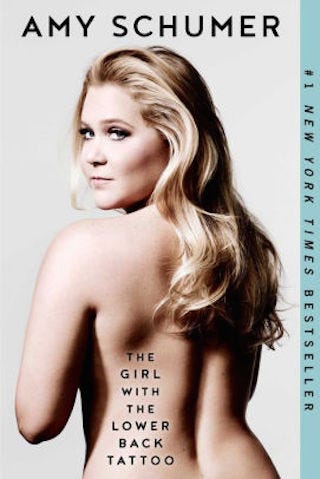 GALLERY BOOKS
46 of 50
Amy Schumer, The Girl with the Lower Back Tattoo
One of the biggest comedic stars working today, Schumer could have gotten away with a memoir that stays in shallow water. But this book dives right into the deep end, with irreverent stories of sex, dating, and all the weird stuff in between. Plus, she's not afraid to talk frankly about the difficult parts of her life, including abuse, sexual assault, and her dad's illness.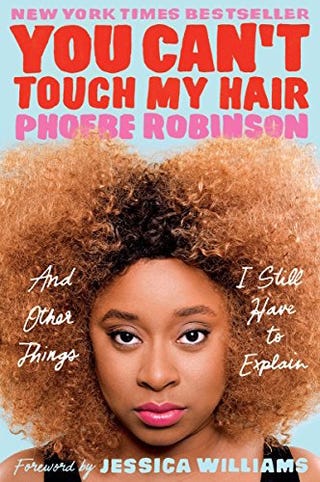 PLUME
47 of 50
Phoebe Robinson, You Can't Touch My Hair
A star on the rise, Robinson's known for her 2 Dope Queens podcast and has appeared on TV shows such as Broad City and I Love Dick. Her book of essays examines her experience as a black woman in America with passion and humor. She's one to watch.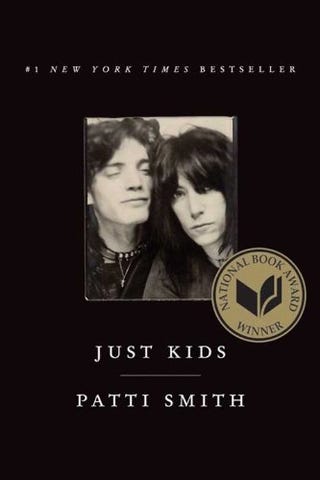 HARPERCOLLINS
48 of 50
Patti Smith, Just Kids
The legendary musician got raw in her memoir, chronicling her relationship with photographer Robert Mapplethorpe in New York of the '60s and '70s. Janis Joplin, William Burroughs, and Jimi Hendrix all show up in the pages, and the book ultimately won Smith the coveted National Book Award for Nonfiction.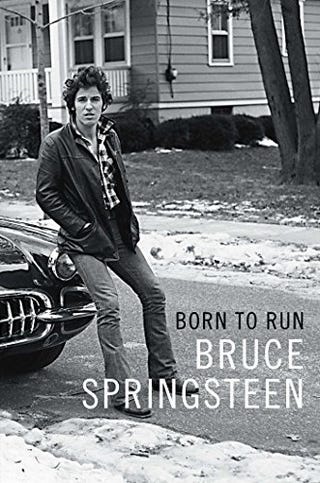 SIMON & SCHUSTER
49 of 50
Bruce Springsteen, Born to Run
The Boss named his memoir after one of his most beloved albums, which is fitting given how well the book was received. It's deeply thorough — Springsteen spent nine years writing it — and packed with revelations both personal and professional that even die-hard fans will be surprised to read.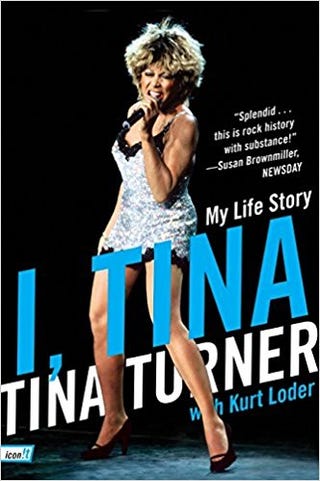 DEY STREET BOOKS
50 of 50
Tina Turner, I, Tina
The queen of rock-and-roll opened up about her abusive relationship with ex-husband Ike Turner in this memoir, which was adapted into the movie What's Love Got to Do with It, starring Angela Bassett as Tina. The book, co-written by MTV News's Kurt Loder, comes with incredible depth.
You can check out the latest casting calls and Entertainment News by clicking: Click Here
Click the logo below to go to the Home Page of the Website
Click the logo below to follow ETInside on Twitter
Click the logo below to follow ETInside on Facebook

Click the logo below to follow ETInside on Instagram

Click the logo below to follow ETInside on Pinterest

Click the logo below to follow ETInside on Medium