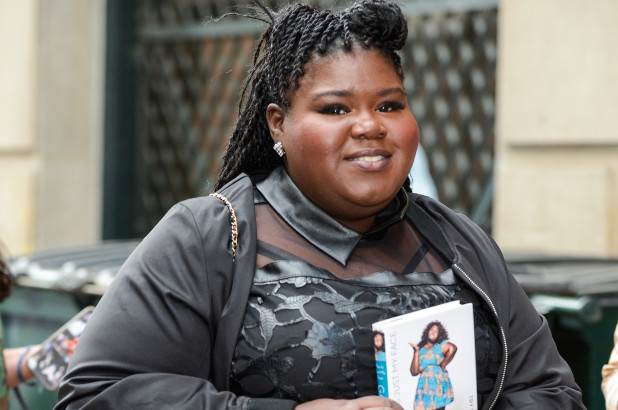 We've all been there: you pick up the new read from your favorite celebrity, cuddle under a cozy blanket on the couch, then crack open the book to find… it's terrible. The vapid celebrity memoir is an American staple, but luckily, not all stars succumb to literary sins. Here are books 11 – 20 of 50 books written by celebrities that are actually worth a read. Go to the ETI tomorrow at noon to see more of the list.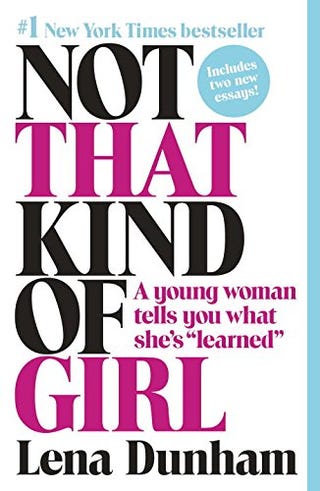 RANDOM HOUSE TRADE PAPERBACKS
11 of 50
Lena Dunham, Not That Kind of Girl
Unafraid to provoke, Dunham's signature feminism shines through every sentence as she details the hilarious parts of her life, as well as the horrific, in a thought-provoking essay collection.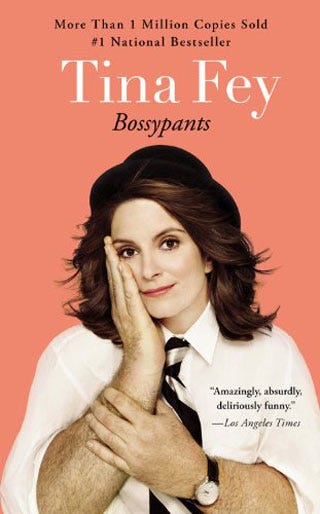 REAGAN ARTHUR/LITTLE, BROWN
12 of 50
Tina Fey, Bossy Pants
Many of the books on this list owe something to the Saturday Night Live alum's blockbuster book of essays, which has sold more than 3.75 million copies. Those numbers proved readers wanted this kind of bold, feminist humor — especially when it's written in such spectacular fashion.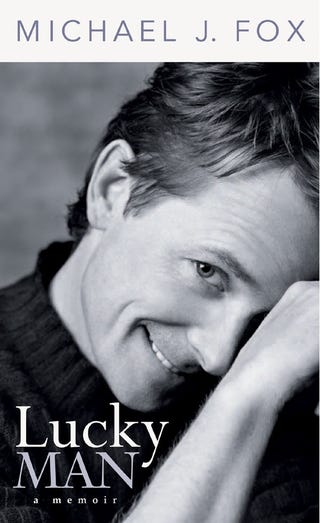 HACHETTE BOOKS
13 of 50
Michael J. Fox, Lucky Man
The Back to the Future star's heart-wrenching memoir details how he lived secretly for years with Parkinson's disease before publicly sharing the diagnosis in 1998. Fox's positivity permeates the pages, and the reader's left with a distinct feeling of hope.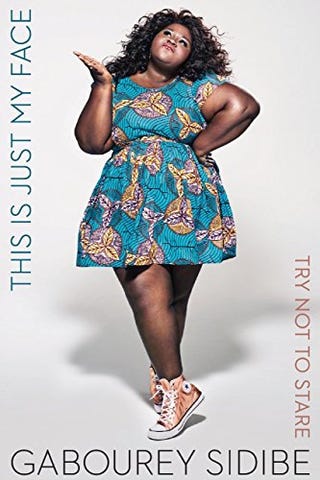 HOUGHTON MIFFLIN HARCOURT
14 of 50
Gabourey Sidibe, This is Just My Face
The Oscar-nominated actress proved she's a lot more than just Precious in this engrossing memoir that reflects on the struggles of her childhood and her recent life. Come for the story of the time she worked as a sex phone "talker," and stay for her inspiring wisdom.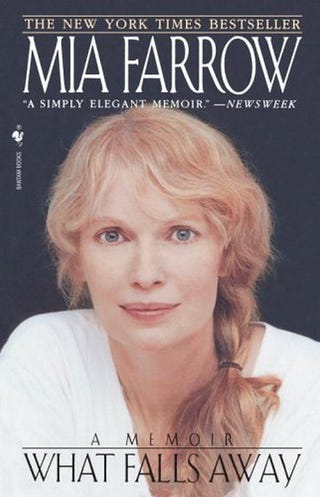 NAN A. TALESE
15 of 50
Mia Farrow, What Falls Away
Mia Farrow delves into her relationship with Woody Allen in this difficult memoir, in which she recounts her partner beginning a relationship with her adopted daughter. She writes, "I found myself experiencing the same creeping fear I'd had as a child, after the polio: that I had unknowingly brought danger into my family and that I might have contaminated those I loved the most." It's essential reading to fully understand the renewed allegations against Allen from a few years back and the continuing fall-out.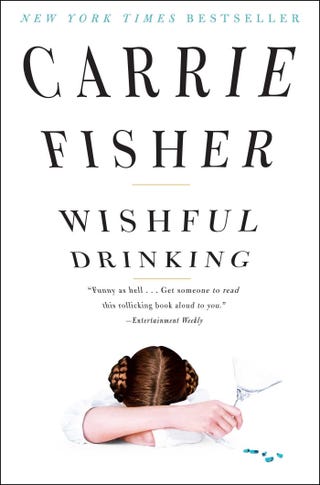 SIMON & SCHUSTER
16 of 50
Carrie Fisher, Wishful Drinking
The late, great Star Wars actress's juiciest memoir is The Princess Diarist, in which she revealed an affair with Harrison Ford. But Wishful Drinking, based on her one-woman show, is arguably the more intriguing book. Her first memoir after four novels, it's full of her signature wit.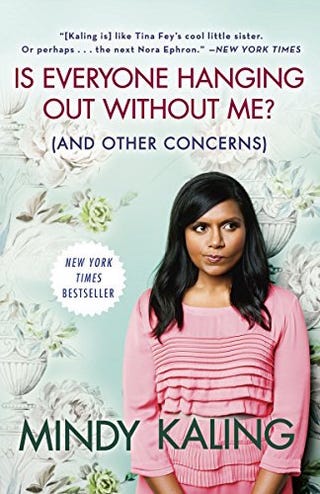 RANDOM HOUSE
17 of 50
Mindy Kaling, Is Everyone Hanging Out Without Me? (And Other Concerns)
The Mindy Project was still a year away from its birth when Kaling's first essay collection came out, and the world wasn't yet aware that her comedic genius went much further than the role of Kelly Kapoor on The Office. The book's hysterical commentary on friendship and dating turned her into a sensation, and a follow-up, Why Not Me?, was equally irresistible.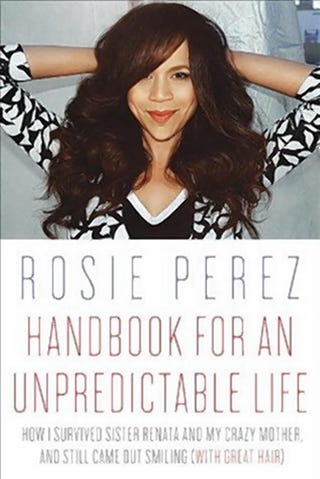 THREE RIVERS PRESS
18 of 50
Rosie Perez, Handbook for an Unpredictable Life
The Oscar-nominated star of Fearless and former co-host of The View reveals the truth of her distressing upbringing in her memoir, subtitled "How I Survived Sister Renata and My Crazy Mother, and Still Came Out Smiling (with Great Hair)." That aptly summarizes Perez's ability to mix cheeky humor and serious reflection upon her challenging upbringing.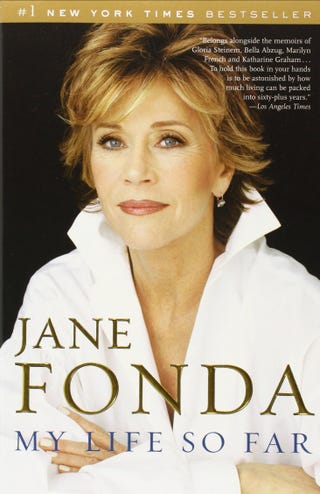 RANDOM HOUSE
19 of 50
Jane Fonda, My Life So Far
The actress detailed in 2005 her journey to that point, including her childhood, her career, and her controversial activism. That last one makes this book more illuminating than your average tell-all, as does her strong, feminist point-of-view.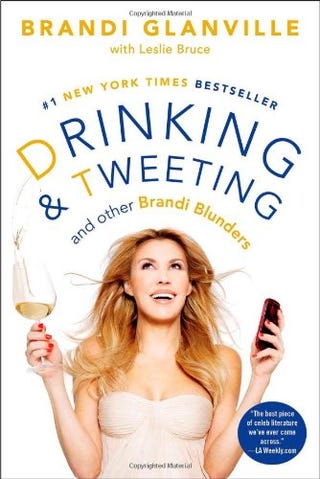 GALLERY BOOKS
20 of 50
Brandi Glanville, Drinking & Tweeting
This reality show memoir is far better than it has any right to be. The Real Housewives of Beverly Hills star dished on her dramatic divorce from Eddie Cibrian (tabloid catnip thanks to his affair with LeAnn Rimes), and with nothing to lose, Glanville's look back is a self-deprecating romp.
You can check out the latest casting calls and Entertainment News by clicking: Click Here
Click the logo below to go to the Home Page of the Website
Click the logo below to follow ETInside on Twitter
Click the logo below to follow ETInside on Facebook

Click the logo below to follow ETInside on Instagram

Click the logo below to follow ETInside on Pinterest

Click the logo below to follow ETInside on Medium