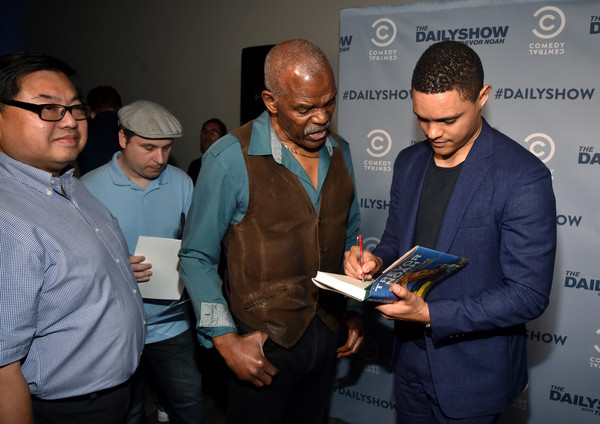 We've all been there: you pick up the new read from your favorite celebrity, cuddle under a cozy blanket on the couch, then crack open the book to find… it's terrible. The vapid celebrity memoir is an American staple, but luckily, not all stars succumb to literary sins. Here are books 31 – 40 of 50 books written by celebrities that are actually worth a read. Go to the ETI tomorrow at noon to see more of the list.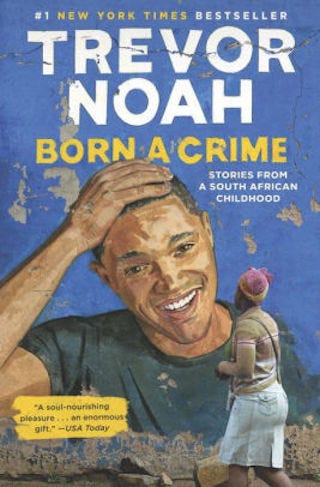 RANDOM HOUSE
31 of 50
Trevor Noah, Born a Crime
The Daily Show host's memoir homes in on his childhood growing up in South Africa. He was born to a white father and a black mother, which as the title explains, was illegal at the time. Needless to say, this is riveting material that holds up a mirror to society in a way most celebrity memoirs do not.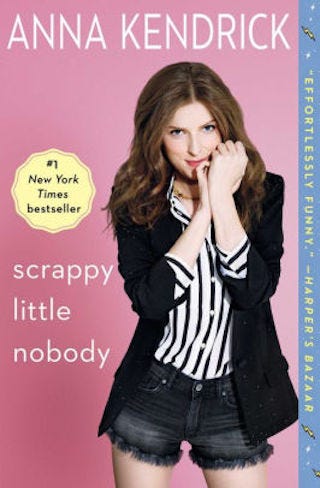 TOUCHSTONE
32 of 50
Anna Kendrick, Scrappy Little Nobody
Reading Kendrick's relatable Twitter feed can make it feel like she's one of your closest friends, so it's no surprise that the Pitch Perfect star's memoir is a riot. After following her quirky journey to stardom, you'll be rooting for her even harder.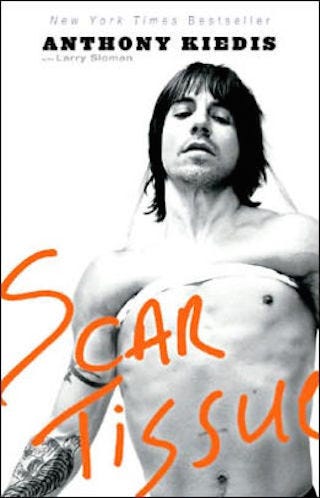 HACHETTE BOOKS
33 of 50
Anthony Kiedis, Scar Tissue
Addiction is the central topic of the Red Hot Chili Peppers frontman's memoir, which details his drug struggles starting at age eleven. Ultimately, Kiedis comes out on the other side clean, making this an inspirational tool for those fighting the same battle.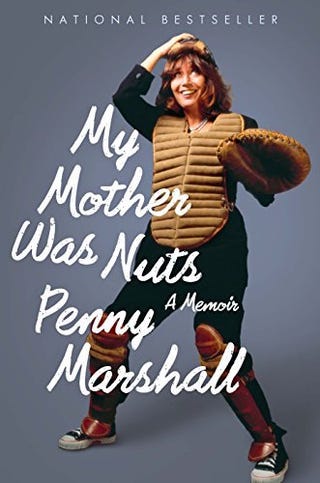 AMAZON PUBLISHING
34 of 50
Penny Marshall, My Mother Was Nuts
Known as the Laverne half of Laverne & Shirley, Marshall's also the accomplished director of movies such as Big and A League of Their Own. Her memoir's a delight that includes appearances from big names like Robert De Niro, Whitney Houston, Tom Hanks, and Mark Wahlberg.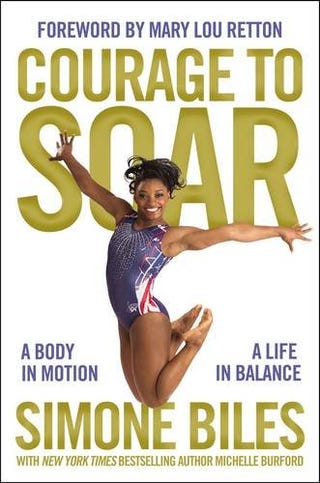 ZONDERVAN
35 of 50
Simone Biles, Courage to Soar
It takes a lot of grit to become, oh, just the greatest gymnast of all time. Beginning with a childhood in foster care, Biles breaks down how she faced adversity and came out on top thanks to her faith and her family. Keep the Kleenex handy.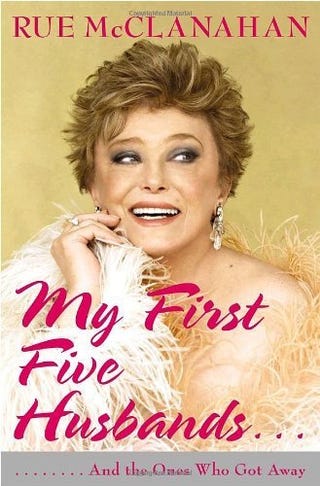 THREE RIVERS PRESS
36 of 50
Rue McClanahan, My First Five Husbands
Fans of Blanche Devereaux's risqué one-liners on The Golden Girls will surely appreciate McClanahan's memoir. That self-aware title alone makes this one worth picking up, as does the fact that she really does explore the ups and downs of her past marriages.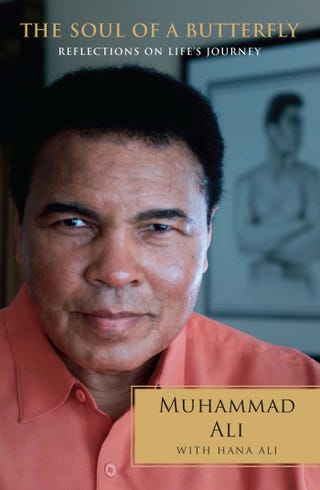 SIMON & SCHUSTER
37 of 50
Muhammad Ali, The Soul of a Butterfly
Co-written with his daughter Hana, this spiritual memoir tackles topics including love, friendship, and respect, weaving Ali's personal anecdotes with his religious reflections. You don't have to practice any faith in particular to appreciate the wisdom of this beloved Heavyweight Champion.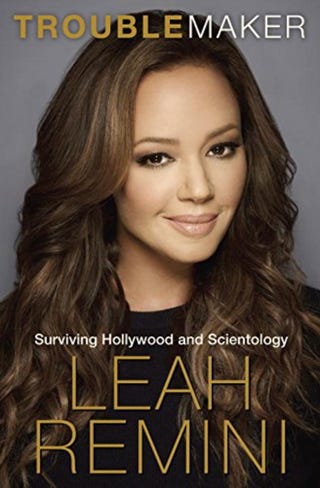 BALLANTINE BOOKS
38 of 50
Leah Remini, Troublemaker
In this gutsy memoir, Remini takes on the Church of Scientology, denouncing the controversial organization after having spent most of her life as a member. See also: her revealing A&E; docuseries, Leah Remini: Scientology and the Aftermath.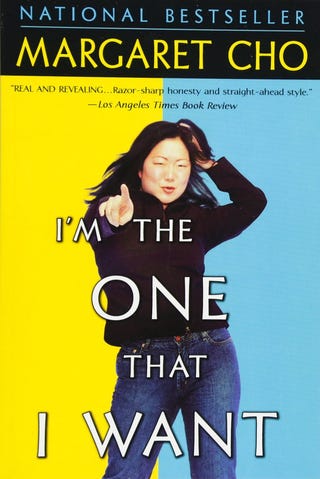 BALLANTINE BOOKS
39 of 50
Margaret Cho, I'm the One That I Want
After the 1995 cancelation of her ABC show, All-American Girl, Cho became addicted to drugs and alcohol. In this honest and raw memoir — an extension of Cho's hugely successful one-woman show of the same name — the comedian and trailblazer lays it all out there.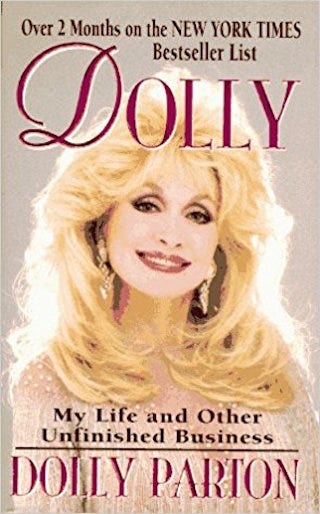 HARPERCOLLINS
40 of 50
Dolly Parton, Dolly: My Life and Other Unfinished Business
The iconic country singer doesn't lay her soul bare in this memoir, but as with any Dolly Parton record, you can't help but fall for the warmth and generosity of spirit. You'll get the squeaky-clean version of her life, and in this case, that's enough.
You can check out the latest casting calls and Entertainment News by clicking: Click Here
Click the logo below to go to the Home Page of the Website
Click the logo below to follow ETInside on Twitter
Click the logo below to follow ETInside on Facebook

Click the logo below to follow ETInside on Instagram

Click the logo below to follow ETInside on Pinterest

Click the logo below to follow ETInside on Medium