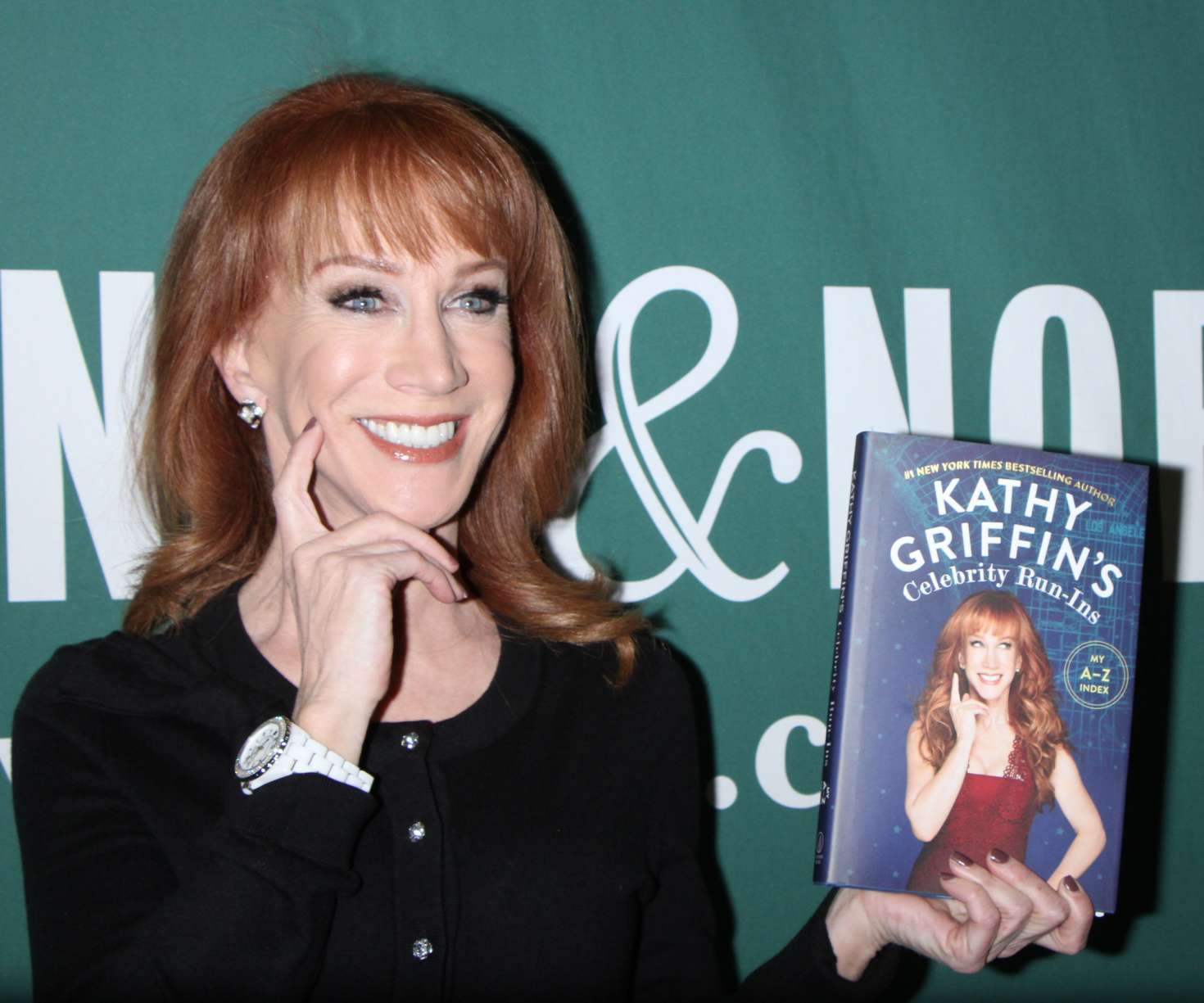 We've all been there: you pick up the new read from your favorite celebrity, cuddle under a cozy blanket on the couch, then crack open the book to find… it's terrible. The vapid celebrity memoir is an American staple, but luckily, not all stars succumb to literary sins. Here are books 21 – 30 of 50 books written by celebrities that are actually worth a read. Go to the ETI tomorrow at noon to see more of the list.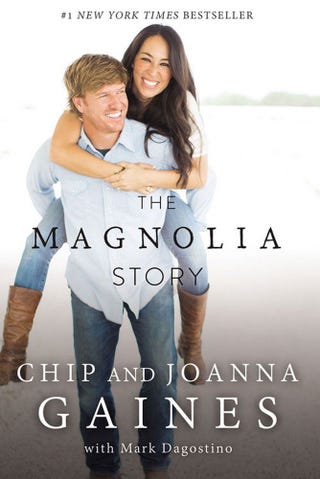 THOMAS NELSON
21 of 50
Chip and Joanna Gaines, The Magnolia Story
There's nothing ground-breaking about this book from the stars of HGTV's Fixer Upper, but it deserves props for giving fans exactly what they want. It has all the heart and humor of the show in the form of stories such as the first renovation project the couple worked on together.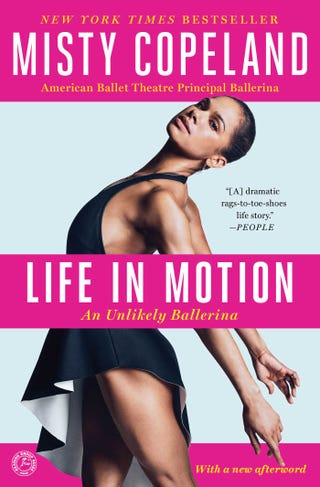 TOUCHSTONE
22 of 50
Misty Copeland, Life in Motion
As the first African-American principal ballerina at the American Ballet Theatre, Copeland is a history-maker. It's no wonder then that her memoir is so inspiring, tracing her journey as she overcame impossible odds to change the game.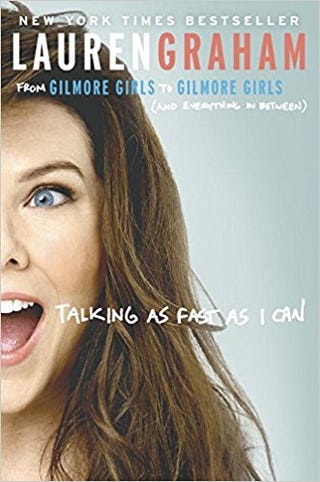 BALLANTINE BOOKS
23 of 50
Lauren Graham, Talking as Fast as I Can
After first putting pen to paper for a novel, Someday, Someday, Maybe, in 2013, Graham followed up with an essay collection reflecting on her life and career. Gilmore Girls fans will salivate over all the heartwarming anecdotes and juicy reveals about the show, including that Graham almost had to drop out of it altogether.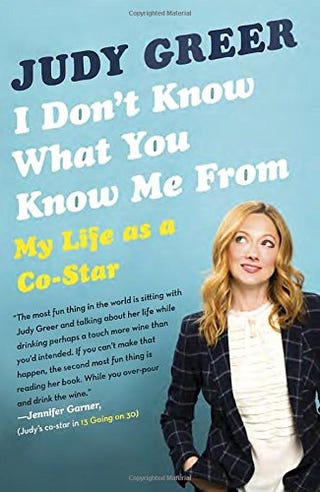 ANCHOR
24 of 50
Judy Greer, I Don't Now What You Know Me From
Greer's perfectly titled book of essays will endear you to an actress who you probably haven't thought to Google before. She's appeared in everything from 13 Going on 30 to Arrested Development, 27 Dresses to Jurassic World, but this charming book finally gives her the proper spotlight.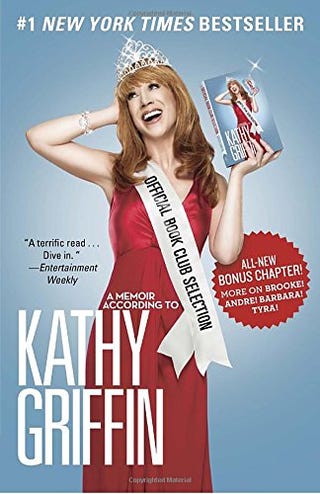 BALLANTINE BOOKS
25 of 50
Kathy Griffin, Official Book Club Selection
Titled to trick unknowing Oprah fans, Griffin's shamelessly funny memoir is exactly as dishy and snarky as you'd hope.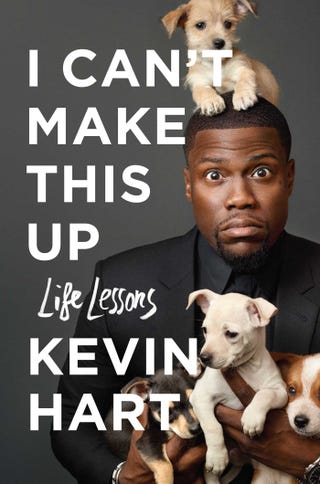 ATRIA
26 of 50
Kevin Hart, I Can't Make This Up
Hart charts his Cinderella story from a tough childhood to a wildly successful comedic career in this memoir that doubles as an inspirational guide to finding your path in life. Suffice it to say: he's a natural storyteller from all that time on stage.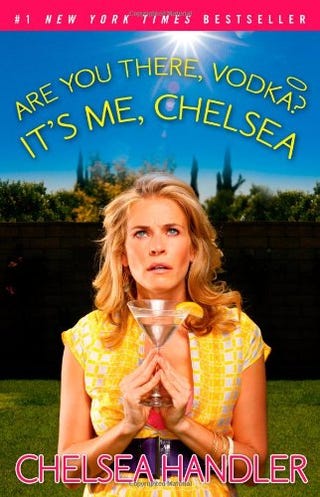 GALLERY BOOKS
27 of 50
Chelsea Handler, Are You There, Vodka? It's Me, Chelsea
Handler's a prolific author, having written five different books in less than ten years. The later offerings can be a bit cringe-y, but this earlier work (her second book of essays) is a winning showcase for her humor. Don't miss the hilarious chapter about babysitting.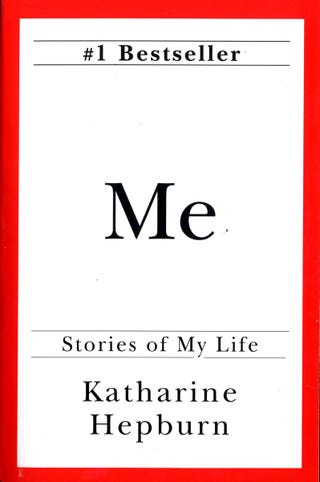 BALLANTINE BOOKS
28 of 50
Katharine Hepburn, Me
The screen legend, who holds the record for the most acting Oscars with four statues — yes, that's more than Meryl Streep's three — was known for keeping things private. She still holds some things close to the vest in this memoir, but the peak she gives behind the curtain is refreshing, especially the discussion of her 25-year affair with Spencer Tracy.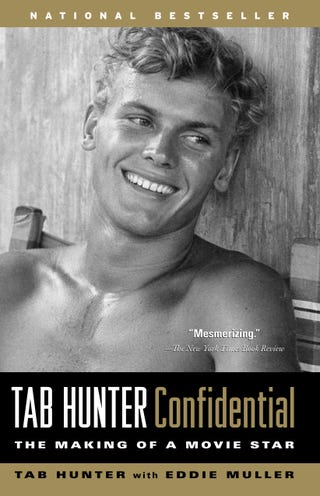 ALGONQUIN BOOKS
29 of 50
Tab Hunter, Tab Hunter Confidential
A Hollywood heartthrob in the '50s and '60s, Hunter was believed to be romancing leading lady Natalie Wood. But in this late-in-life memoir, Hunter finally came out as gay. The book's a revealing look at how Tinsel Town manufactured fame, and the burden that could place on its stars.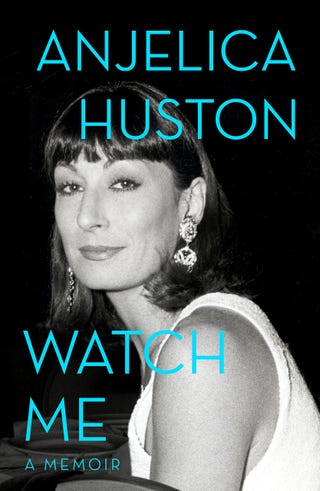 SCRIBNER
30 of 50
Anjelica Houston, Watch Me
Huston has had a storied Hollywood career. She began spinning her tale in A Story Lately Told, but the follow-up, Watch Me, picks up with unflinching honesty about topics such as allegedly being beaten by then-boyfriend Ryan O'Neal and falling in love with Jack Nicholson.
You can check out the latest casting calls and Entertainment News by clicking: Click Here
Click the logo below to go to the Home Page of the Website
Click the logo below to follow ETInside on Twitter
Click the logo below to follow ETInside on Facebook

Click the logo below to follow ETInside on Instagram

Click the logo below to follow ETInside on Pinterest

Click the logo below to follow ETInside on Medium