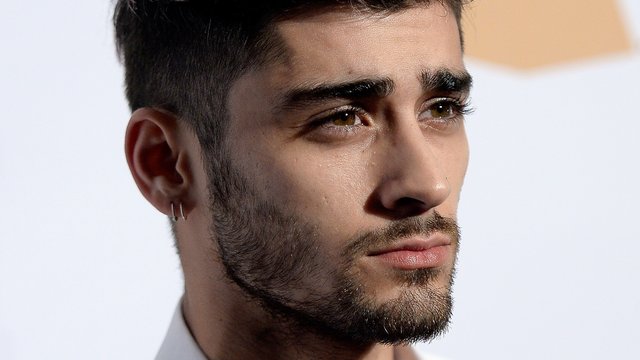 We men are odd creatures. We're quick to claim man-flu, we're proud of our man-drawers, and we'll even helpfully man-splain something while man-spreading and holding a man-bag, if need be. But man-pampering, 'manpering', or just plain old taking care of ourselves? Well that's all a bit girly, isn't it?
Not so. Blokes now make up one in five salon customers, according to a 2017 report by industry supplier Salon Services. And as a result, testosterone-fuelled treatments and gentleman's club-style spas are popping up all over the UK. From the tan that'll give (the illusion of) gains to the sports massage to fix a niggling knot, here is the ultimate edit of grooming services every guy should get.
Facial
Being a man can take its toll on the face, all that wood chopping, fire starting and car fixing (read: beer drinking, pizza eating and gym sweating). Add to that the damage caused by regular shaving and sun exposure and it's easy to see why it pays to get a facial.
Many spas, like Alfred Dunhill's Bourdon House, offer tailor-made solutions for men such as the Skin IQ treatment: an anti-ageing booster for tired, stressed and dehydrated skin. "There is a range of options available to men," says one of the centre's senior aestheticians, "each targets a specific need; including cellular performance, cleansing, reconditioning, removing impurities, lifting, firming, brightening and resurfacing."
But don't worry, it's not all whale music and cucumber eye pads. These days, manly outposts offer, ahem, 'extras' including wet shaves, haircuts and even film screenings all in one place.
Expect To Pay: From $45 for a 30-minute treatment
Frequency: Once a month
Sports Massage
Don't be fooled by the name; a sports massage isn't just for the Anthony Joshua's of this world. Achy, knotted muscles are a well-known annoyance to any man who's ever stepped foot inside a gym. The good news is that even an hour on the table can promote recovery and help prevent further injuries.
"Men have a greater tendency to skip the warm up, which leads to shorter and tighter muscles," says Peter Dipple, a massage therapist at Ten Health and Fitness. "A sports massage is an effective way to restore muscle length, relax tight and sore muscles and improve mobility and flexibility."
If putting in the hours of an athlete, it makes sense to recover like one too. When training five days a week, Dipple recommends weekly visits, with a foam roller used in-between sessions.
Expect To Pay: $70-$90 for one hour
Frequency: Depends on frequency of training
Eyebrow Tidy
What separates us 'normal' folk from celebrities? A multimillion acting/recording/modelling deal (or two). Usually a smoking hot girlfriend (or two). And good eyebrows (again, ideally two).
Whether it's the strategically ungroomed look of Zayn Malik or slightly more tended-to shape of Leonardo DiCaprio (who reportedly flew an 'eyebrow artist' 7,500 miles to do his for the Academy Awards), Hollywood has been switched on to brow-power for some time.
"An eyebrow tidy can make the world of difference to facial features, lifting and opening the eyes," says arch angel and founder of Blink Brow Bar Vanita Parti, who recommends threading as a method for manscaping. "Threading doesn't mean shaping the brows; it [involves using a twisted cotton thread] to catch and remove unwanted stray hairs and to get rid of the monobrow."
Expect To Pay: $5-35
Frequency: Every 2-4 weeks
Spray Tan
No one wants to be the palest guy by the pool, but marinating in self-tan lotions at home can easily end in dodgy patches and a mahogany hue that's anything but natural.
That's where professional spray tans come in. The likes of James Harknett, whose male clients include David Gandy, have become the go-to for their dedicated services for guys, which are designed to work with men's body hair and even contour abs and pecs for a beach-ready physique.
"Getting a spray tan isn't just about becoming bronzed anymore," says Harknett. "It can be used to improve the appearance of the skin's complexion, prolong a holiday tan or make the body look more defined – it all comes down to what the individual wants."
Expect To Pay: Around $40
Frequency: A spray tan usually lasts 7-10 days
Tattoo Removal
Ugly, misshapen and utterly pointless. Whether referring to the tattoo itself or the ex whose name is scrawled onto your skin, a 2014 survey by online grooming retailer Escentual.com revealed that 50 per cent of people regret their ink.
Lisa Mason, a nurse at Sk:n clinics, which has 45 centres across the UK, says laser removal is a growing part of the business: "Because of advances in the technology, the service has become more affordable, meaning more people are choosing to get rid of unwanted ink that can affect self-confidence and even career prospects."
The procedure works by breaking down ink in the skin so that the body can naturally remove the tattoo. Which is probably only slightly more painful than the actual breakup.
Expect To Pay: From $60 for a single treatment
Frequency: Several treatments dependent on size and color
Manicure/Pedicure
Despite the first three letters of the word spelling 'man', it's taken a while for blokes to wake up to the idea of getting their fingernails filed and buffed. The same goes when it comes to the talons on their feet, which still tend to snag the bedsheets.
While many still prefer to primp in the privacy of their own home, the number tossing aside stereotypes and opting for in-house treatments is on the up. "This is probably because male celebrities like David Beckham have got more and more into grooming and are vocal about they have done," says Louise Cantwell, a therapist at London grooming destination Gentlemen's Tonic, which offers private rooms with individual TVs and bloody marys with its services.
"The appearance of your hands says a lot more about you than you might expect. Depending on whether they are well-groomed or scruffy gives off very different and often lasting first impressions."
Expect To Pay: From $40 for a manicure and $45 for a pedicure
Frequency: Manicures fortnightly and pedicures monthly
Hair Removal
For a long time, the only wax most guys (apart from 'metrosexuals' and Tom Daley types) came into contact with was what they put in their hair. However, times are changing and a growing number of men, especially those with excessive back or shoulder fuzz, are coming around to the idea of being a smooth operator.
Bharat Parmar, owner of Genco Male Grooming, has seen the number of men visiting his three London locations for waxing and more permanent laser hair removal climb 20 per cent each year over the last decade.
"There has been a change in men's attitudes to body hair," he says, adding that a combination of hair trends and the porn industry has "boosted demand for more intimate treatments such as a back, sack and crack waxing". Just don't watch The 40-Year-Old Virgin before going.
Expect To Pay: $25-45
Frequency: Every 4-6 weeks for waxing
Teeth Cleaning
While a bad hair day can find refuge under a hat, it's harder to disguise not-so-nice gnashers that live front and centre on the face. An unnerving study by teeth straightening specialists Invisalign found that one-third of people consider a smile the main thing they notice about someone.
To get a Hollywood grin (to go with those Hollywood eyebrows), Dr Jerome Sebah of The Dentist Gallery recommends a hygiene, scale and polish once every six months. "Plaque (a yellow mix of food and bacteria) sticks to the tooth's surface very quickly. If not removed, the plaque will calcify and can only be removed with the dentist scaler."
Knowing the drill of good oral health also lays the foundation for more cosmetic procedures such as whitening, which Sebah adds can be done without damaging the tooth's all important enamel.
Expect To Pay: Around $60
Frequency: Twice yearly
You can check out the latest casting calls and Entertainment News by clicking: Click Here
Click the logo below to go to the Home Page of the Website
Click the logo below to follow ETInside on Twitter
Click the logo below to follow ETInside on Facebook

Click the logo below to follow ETInside on Instagram

Click the logo below to follow ETInside on Pinterest

Click the logo below to follow ETInside on Medium