When Kobe Bryant passed away on Jan. 26 at the age of 41, we were reminded of other iconic figures whose lives were tragically cut short. One of those people is The Notorious B.I.G.
Not only was the rapper just 24 years old when he was killed in a 1997 drive-by shooting, but he also left behind a wife and two kids. Despite losing their dad at a young age, the hip-hop artist's son and daughter have used his celebrated career as inspiration to carve their own successful paths.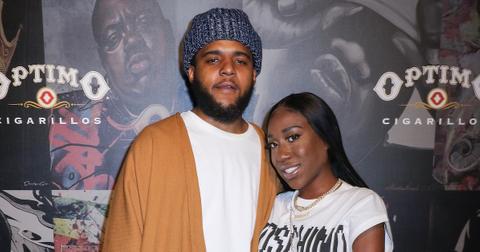 Where are Notorious B.I.G.'s kids now?
The Grammy nominee's firstborn, T'yanna Dream Wallace, was only 3 years old when her father was shot, but keeps his memory alive through her brand, Notoriouss Clothing. "The Wallace name is big, I'm not gonna lie… I try to just continue the legacy," she told MusicXclusives TV in 2016.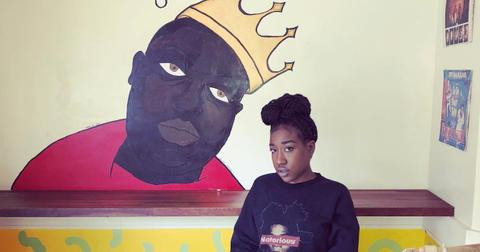 "That's why I started my clothing line dedicated to him… I'm not into music, I don't rap or anything, so I was like, let me do something that I love dedicated to him."
In a 2018 chat with iHeartRadio, T'yanna — whose mother is Biggie's ex-girlfriend, Jan Jackson — shared that her passion for fashion started in high school. "Each and every piece [of Notoriouss clothing] is designed by me," the 26-year-old revealed, adding that she typically marks the anniversary of her father's death with a special edition item.
"I'll do a collab with another artist, and we'll do a T-shirt together that usually has an image of my dad on it, something that has to do with him," she explained. "I'm proud of him for leaving the legacy for himself at such a young age. I feel like that's really hard to do… To almost still be a household name is really amazing."
As for Biggie's son, Christopher George Latore Wallace Jr. (aka C.J.), the 23-year-old became an entertainer like his father. But instead of rapping, he's found success as an actor.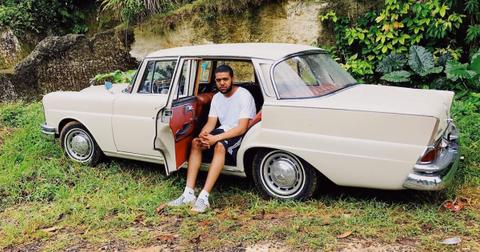 C.J.'s first role was playing a younger version of his dad in the 2009 biopic, Notorious, and he most recently appeared in the TV adaptation of the slasher film franchise Scream. The New Yorker is also an entrepreneur, having launched a cannabis company called Think BIG in March 2019.
The enterprise's Instagram bio states that it's "leading a social movement challenging humans to discover how plant-based products can be used for curiosity, creativity, contemplation, and healing."The business also spawned a separate lifestyle brand called Frank White (Biggie's alter ego) consisting of apparel, accessories, health and wellness products, music, and other forms of content, including mementos of the rapper.
"I never wanted to do anything with my dad's music, as it would be expected," C.J. admitted to Forbes in an interview earlier this month. "I always heard about tapes, unheard verses, unseen footage that I would love to work with to create something new, not just music."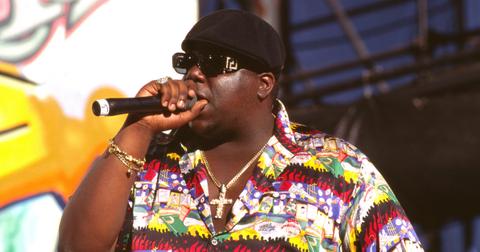 Biggie's family recently celebrated what would have been his 48th birthday.
Both of his children as well as his widow posted tributes to the late songwriter on May 21. "Happy Birthday to my twin," T'yanna wrote in her Instagram Stories, while C.J. captioned a childhood pic of his dad, "Happy 48th Birthday Poppa. We love you and miss you!!"
C.J.'s mom and Biggie's former wife, Faith Evans, added, "Happy birthday BIG! #wellalwayslovebigpoppa."
You can check out the latest casting calls and Entertainment News by clicking: Click Here
Click the logo below to go to the Home Page of the Website
Click the logo below to follow ETInside on Twitter
Click the logo below to follow ETInside on Facebook

Click the logo below to follow ETInside on Instagram

Click the logo below to follow ETInside on Pinterest

Click the logo below to follow ETInside on Medium