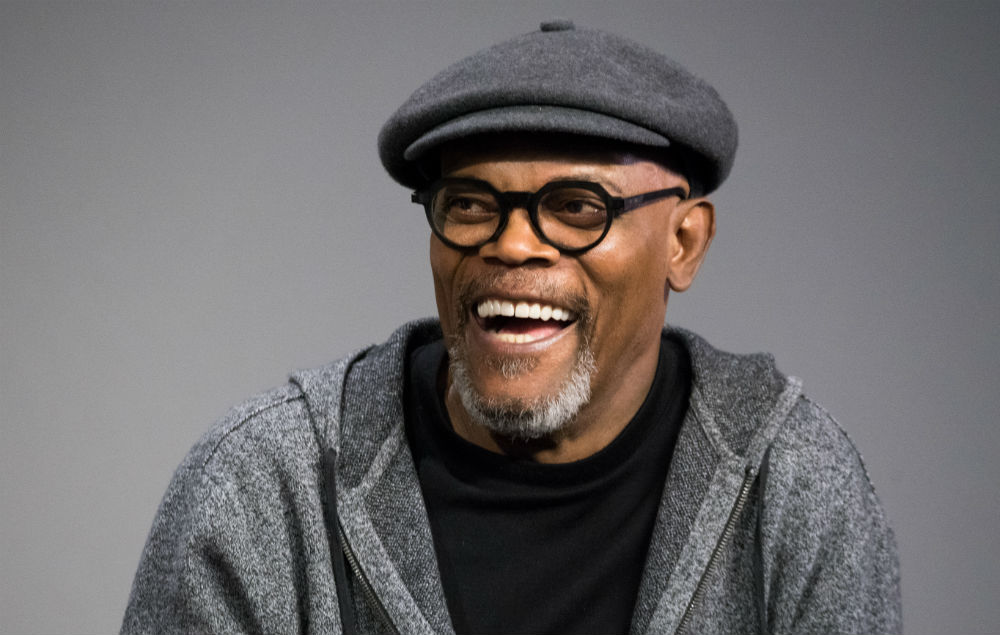 Our followers on Twitter receives casting call days before we post it on the website. Anyone who doesn't follow ETInside on Twitter, Facebook and Instagram you must submit to this casting at the last minute. Make sure to follow ETInside so that you can get up-to-the-minute casting calls and entertainment jobs that you will not find on the our website.
You can check out the latest casting calls by clicking: Click Here
James Gandolfini
James Gandolfini started working as an actor in the 1980s, but it was his bigger than life persona in the hit HBO TV drama, 'The Sopranos' that launched his career. James Gandolfini was 38 when he landed the role of Tony Soprano.
Naomi Watts
Naomi Watts worked on several TV shows and small films in the 1990s but, she was by no means an A-lister. It was not until the critically acclaimed director, David Lynch cast her in Mulholland Dr. that her fame peaked. She was 31 at the time. Since then she was nominated for 2 Oscars since then.
Jenna Fischer
Jenna Fischer has been working in Hollywood since the 1990s living as a struggling actress. When The Office premiered in 2005, her career had a major boost. Jenna was 31 and she now consistently works on several feature films.
Judi Dench
Judi Dench worked on several theaters throughout Britain long before Hollywood knew who she was. Dench was an experienced actress by the point she started acting. But, it was not until the 1995 classic, 'GoldenEye' did she become a household name in Hollywood. Dench was 61 when the movie was released and since then she has won an Oscar and nominated for six other Academy Awards.
Bryan Cranston
Bryan Cranston is one of the biggest names in Hollywood right now and it looks like he is everywhere. From the most recent MLB post-season commercial to the upcoming feature film, 'Trumbo', Cranston is a true Hollywood A-Lister. But, in the 1980s and 1990s Bryan Cranston worked on several small roles including a role Seinfeld. That role would land him a role on 'Malcolm in the Middle', when he was 44.
Sean Connery
Scottish actor, Sean Connery worked on several productions in his twenties. But, it was not until he landed the role of James Bond at 32 did his career skyrocket.
Sylvester Stallone
Everyone seems to know Stallone's amazing story, an incredible rags to riches story. When Sylvester Stallone was 30 his script for Rocky was picked up he was attached in the lead role.
Kristen Wiig
Encouraged by her teacher, Kirsten Wiig decided to get into acting after college. She would later move to Los Angeles where she became a cast member of an improv group. After working on several odd jobs she landed a role on the hit TV series, Saturday Night Live at the age of 32.
Jeremy Renner
Jeremy Renner is now known as one of the most versatile actors in Hollywood. But, before he was nominated for an Academy Award in 2009, he worked on several small roles. It would be his work in 'The Hurt Locker' at the age of 38 would he become an A-List actor.
Morgan Freeman
Morgan Freeman is known for a ton of major feature films. Prior to becoming an A-List actor he worked on the TV series 'The Electric Company' but, it was not until his amazing performance in 'Driving Miss Daisy' at 52 did his career take off!
Ricky Gervais
Everyone seems to know the comedian Ricky Gervais nowadays. But, it was not until he wrote the British TV series, 'The Office' at the age of 40 did he become a major role in Hollywood.
Samuel L. Jackson
Samuel L. Jackson started working as an actor in the 1970s doing stage work and then taking small roles in TV and film, but it was his role as Jules in Pulp Fiction and his amazing monologue that brought him A-List status. Samuel L. Jackson was 45 years old at the time.
Harrison Ford
Harrison Ford was a struggling actor a large part of his career. The role that really landed his career was in George Lucas' Star Wars. Harrison Ford was 33 at the time.
Amy Poehler
Poehler is a versatile actress who started working improv when she was younger. She would later audition for a role in Saturday Night Live at the age of 30. This helped her skyrocket her career to A-List status now she is working on several TV shows and feature films.
Tina Fey
Just like Kristen Wiig and Amy Poehler, Tina Fey worked improv on several productions. She would join the cast of Saturday Night Live and it would help her land the role in Mean Girls at 34 to boost her career.
Billy Bob Thornton
Billy Bob Thornton started his career as a musician. He would later move to Los Angeles to pursue an acting career in the 1980s. By 1981 he wrote, directed and starred in his own movie Sling Blade at 39 did his career take off.
Jon Hamm
Jon Hamm was just another struggling actor in Los Angeles working on several small TV shows. But in 2007, the TV series 'Mad Men' boosted his career. Jon Hamm was 36 when he got the role.
Tim Allen
Tim Allen is most known for Home Improvement. But the actor worked on several stand-up gigs before his career took a turn for the better. Tim was 38 when he landed the role of Tim the toolman Taylor.
Michael Caine
Michael Caine is one of the most respected actors in the industry. Today he gives amazing acting classes to aspiring actors. But, he struggled for many years doing very small projects. It was not until 1966 and the feature film, 'Alfie' did his career really take off. Michael Caine was 33 then.
Steve Carell
Steve Carell did a ton of jobs at the time to survive as an aspiring actor in the 1990s. Even though is most known for his work on Anchorman, it was his role as Michael Scott in NBC's 'The Office' that he really put his acting skills on display. Carell was 43 years old.
Burt Reynolds
Burt Reynolds started acting when he could no longer play football anymore. he started doing small TV shows for 14 years in the 1950s. But, it would be his role in Deliverance in 1972 when Reynolds was 36 that got him the national attention in Hollywood.
Kathy Bates
Kathy Bates is one amazing actress. But, it would be her major role in the movie Misery that won her an Oscar and finally showed the world her acting abilities. Kathy Bates was 42 when she got the role, Since then she has been nominated for several Oscars, Golden Globe and Emmy Awards.
You can check out the latest casting calls and Entertainment News by clicking: Click Here
Click the logo below to go to the Home Page of the Website
Click the logo below to follow ETInside on Twitter
Click the logo below to follow ETInside on Facebook

Click the logo below to follow ETInside on Instagram

Click the logo below to follow ETInside on Pinterest

Click the logo below to follow ETInside on Medium