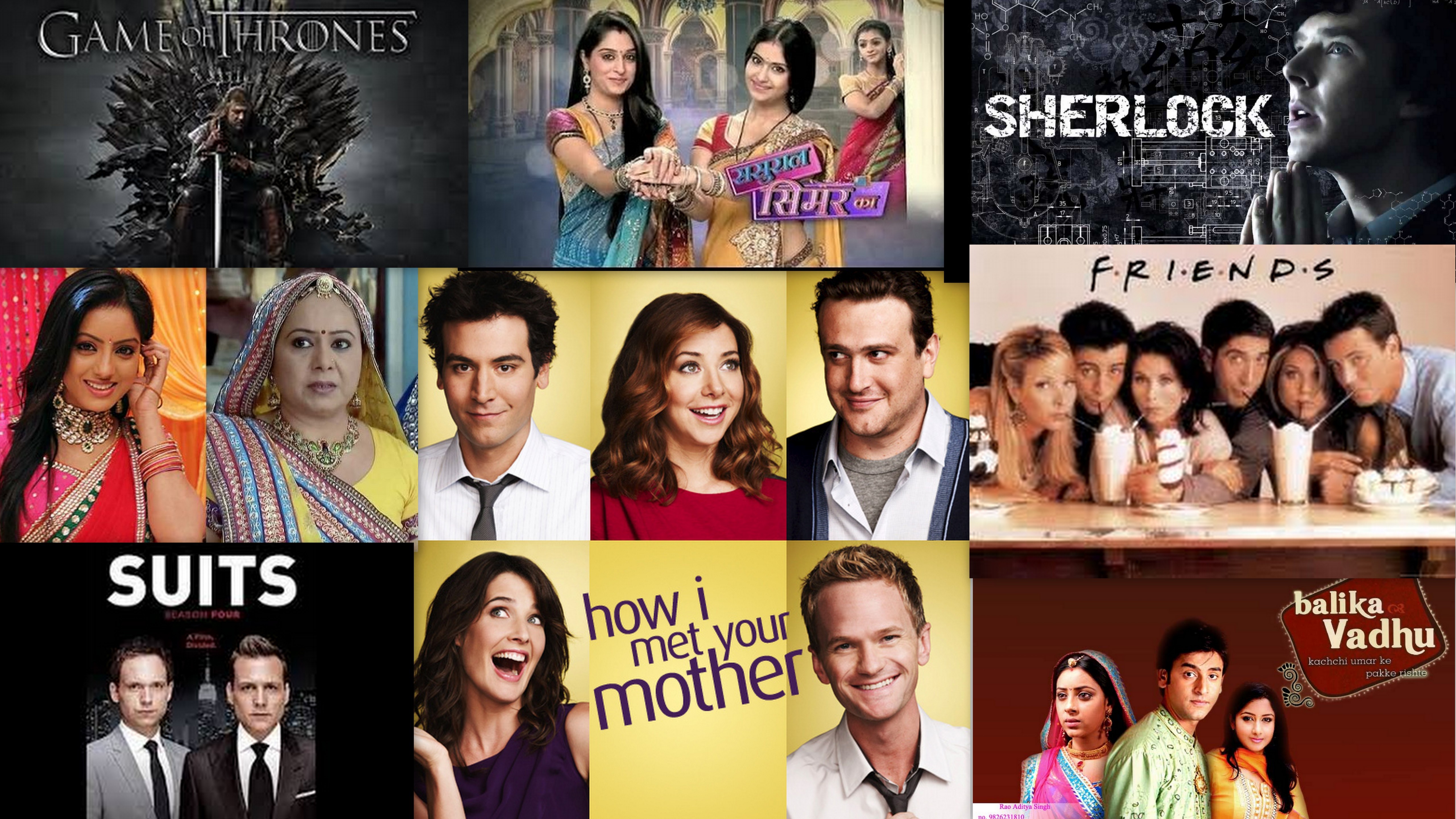 Part 4 of ETI's 5 part series listing the top 100 TV shows of all times. Log in tomorrow at noon to see the rest of the list including the top 10 and who is #1. From time-capsule sitcoms to cutting-edge Peak-TV dramas — the definitive ranking of the game-changing small-screen classics, here are shows 39 – 20. Follow ETInside on Twitter, Facebook and Instagram and let us know what you think of our list.
You can check out the latest casting calls by clicking: Click Here
There's never been a creative boom for TV like the one we are living through right now. Ever since The Sopranos changed the game at the turn of the century, we've been in a gold rush that gives no signs of slowing down. What better moment to look back and celebrate the greatest shows in the history of the art form?
So we undertook a major poll – actors, writers, producers, critics, showrunners. Legends like Carl Reiner and Garry Marshall, who sent us his ballot shortly before his death this summer. All shows from all eras were eligible; anybody could vote for whatever they felt passionate about, from the black-and-white rabbit-ears years to the binge-watching peak-TV era. The ratings didn't matter – only quality. The voters have spoken – and, damn, did they have some fierce opinions. On this list you'll find vintage classics and new favorites, ambitious psychodramas and stoner comedies, underrated cult gems ripe for rediscovery, cops and cartoons and vampire slayers. You'll find the groundbreaking creations of yesteryear as well as today's innovators. (There was nothing like Transparent or Orange Is the New Black or Game of Thrones a few years ago, but who could imagine this list without them?) Our list is guaranteed to start plenty of loud arguments – but the beauty of TV is how it keeps giving us so much to argue about.
39. 'Lost'
2004-10
A cosmic mystery trip so complex nobody has ever quite figured it all out – a band of castaways trapped on an island after the crash of Oceanic Flight 815, with a smoke monster and the enigmatic group called the Others, multiple timelines, the Seventies backstory of the Dharma Initiative, each episode crammed with clues to be argued over for years to come. Lost proved there was a broad audience out there who wanted their TV to be more unpredictable and challenging, not less – and TV would never be the same.
38. 'Buffy the Vampire Slayer'
1997-2003
Sarah Michelle Gellar created a supernatural feminist avenger in Joss Whedon's saga of Buffy, the California girl who finds herself by kicking vampire ass. On Buffy, surviving adolescence and fighting off the undead forces of evil turn out to be the same thing. And the musical episode – "Once More, With Feeling" – is a classic in itself.
37. 'Orange Is the New Black'
2013-Present
When Jenji Kohan's women's-prison drama started, there was no real way of knowing it would remain great after four years – in fact, the brilliance of the first season looked like a fluke. But it keeps getting better – the recent fourth season is the most intense yet. No other drama can match this ensemble, as actresses like Uzo Aduba, Jessica Pimentel, Danielle Brooks and Samira Wiley go deep on these characters and the heart-shredding stories that brought them here.
36. 'Law & Order'
1990-2010
Dick Wolf's long-, long-, long-running procedural created its own formula – gruesomely violent crimes ripped from the headlines, clock-punching cops, idealistic lawyers, stern judges who bang the gavel and say "I'll allow it," each character a different cog in the crime-solving machine until the trial scene at the end. All of its different incarnations, from Logan and Briscoe to Benson and Stabler, just proved what a rich formula it was, not to mention a chance for countless aspiring NYC actors to get their first real taste of catering.
35. 'My So-Called Life'
"Ignore Angela. She can't help herself – she's the product of a two-parent household." Claire Danes became a teen-angst heroine with this high school classic, so ahead of its time it got axed after one season. The World Happiness Dance episode – where two lost and lonely kids find a moment of disco redemption together – might be the Nineties' most emo hour of TV, which may explain why some of us out here still get a little dusty whenever we hear Haddaway's "What Is Love."
34. '30 Rock'
2006-13
Alec Baldwin said it best: "You are truly the Picasso of loneliness." He has a point. Tina Fey's Liz Lemon is a single gal who spends her evenings playing Monopoly alone, working on her night cheese or watching the Lifetime movie My Stepson Is My Cyber-Husband. But Fey made her a timeless heroine, turning her SNL writers-room experience into the backstage antics at The Girlie Show, with a crazy-deep bench that included Tracy Morgan, Jane Krakowski and Jack McBrayer. And Baldwin chewed up the role of his life, turning what could have been a generic sitcom boss into the only man worthy to stand by Lemon.
33. 'South Park'
1997-Present
Trey Parker and Matt Stone touched America somewhere deep and special, and you must respect their authori-teh. Year after year, this cartoon began, Matt Stone told Rolling Stone, "We would view success as finally getting to the point where we get canceled because no one gets it." So here's to nearly 20 years of failure – and hopefully 20 more.
32. 'I Love Lucy'
1951-57
The adventures of real-life Hollywood couple Lucille Ball and Desi Arnaz – he was Cuban bandleader Ricky Ricardo, and she was the daffy redhead housewife as slapstick queen. They were TV's premier married couple, in an era when the network would only let them sleep in separate beds – and awaited the real-life arrival of Little Ricky without allowing anyone to utter the word "pregnant" on the air.
31. 'Sesame Street'
1969-Present
No kiddie show has ever been as fiercely beloved as this urban utopian fantasy, set in a brownstone neighborhood populated by a multiracial cast of smiling adults, a gigantic yellow bird, a grouch in a garbage can, and math-loving vampires, plus countless talking letters and numbers. It has great songs, but most important, Sesame has soul, which is why the air has stayed sweet for 40 years – or as the Count would say, 45! 46! 47 years!
30. 'The Tonight Show With Johnny Carson'
1962-92
Heeeeeeere's Johnny! There's a reason Carson remains the template for every late-night host, after ruling The Tonight Show for three decades. Like a TV answer to Frank Sinatra, he epitomized Rat Pack cool, and his monologues were a soundtrack to generations of Americans boozing themselves to slumber every night. Nearly 25 years after he signed off (and more than 10 years after he died), Carson's the ghost king who still haunts late night. When he abdicated in 1992, Letterman and Jay Leno began battling for his throne and somehow never quit. (In his final show, Letterman cracked, "It looks like I'm not going to get The Tonight Show.")
29. 'Monty Python's Flying Circus'
1969-74
And now for something completely different. The perfect comedy cocktail – five British intellectuals and a token American clod, Terry Gilliam, running amok on the BBC. Monty Python were the Beatles of comedy, each one an indispensable element in the chemistry, from John Cleese's spluttering rage to Eric Idle's pointed-stick wordplay. The Pythons were godfathers to all ambitious jokers who followed – Lorne Michaels and Chevy Chase met in line for a Holy Grail screening. But these 45 episodes remain the comedic equivalent of Mount Everest: forbidding, aloof, terrifying, the mountain with the biggest tits in the world.
28. 'The X-Files'
1993-2002, 2016
Oh, the Nineties – when our scariest worry about the government was its plot to cover up alien abductions. Chris Carter created a whole sci-fi mythology with The X-Files. All of the sinister conspiracies in the universe aren't as tough as the loyal bond between two FBI agents: David Duchovny's Mulder (he wanted to believe) and Gillian Anderson's Scully (she didn't). X-Files invented a new kind of TV fan for the online-message-board era, alternating between "monster of the week" and the overall arc, but always throwing in geek details for the hardcore devotees. And their archenemy: the Smoking Man, William B. Davis, the marvelously evil bureaucrat lurking in the shadows of every conspiracy from the JFK assassination to rigging the Super Bowl.
27. 'Arrested Development'
2003-06, 2013
Mitch Hurwitz's absurdist tale of the Bluth family seemed too far out to survive in the network wasteland. Yet it managed to last three seasons on Fox (and then a 2013 Netflix reboot) without losing its kinks, thanks to Will Arnett, Jason Bateman, David Cross and Henry Winkler as the family lawyer. It reaches odd emotional heights, as when Jeffrey Tambor hides in the attic to spy on his own funeral while Portia de Rossi honors his memory: "You know what? I'm gonna throw on a skirt, take off my underwear and make your Pop-Pop proud!"
26. 'Friends'
1994-2004
A group of twenty-somethings in New York sit around complaining about their day jobs, their sex lives, their screwed-up families. It's a formula countless sitcoms tried to get right over the years (nice try, Herman's Head), but it took the Central Perk crew to get the right mix of personalities, from Lisa Kudrow's flaky folk singer to the schlub-fox romance of David Schwimmer's Ross and Jennifer Aniston's Rachel. Even at the time, it was ridiculous how huge and luxurious Monica's West Village apartment was, and the story line where she's banging Tom Selleck just gets more stomach-turning the longer Blue Bloods stays on the air.
25. 'Veep'
2012-Present
Julia Louis-Dreyfus presides over the Oval Office in HBO's political satire, still getting more horrifyingly brilliant with each season. Her President Selina Meyer is one of the truly great monsters in TV history, a politician you can count on to say things like "You're gonna cancel this recount like Anne Frank's bat mitzvah." Each episode is a warp-speed blast of insults, many aimed at Timothy Simons' delectably loathsome aide, Jonah. ("How am I doing? Eating so much pussy I'm shitting clits, son.") Veep's peak for sheer gall might be the "Testimony" episode, a frantic half-hour when almost every line of dialogue is perjury. Four more years, please.
24. 'Friday Night Lights'
2006-11
"Clear eyes, full hearts, can't lose" is the golden rule in a dusty Texas town where everyone lives and dies for the high school football team. But Friday Night Lights isn't really about football so much as family, work, class, the bitter taste of dashed dreams, with Kyle Chandler as Coach Taylor, Connie Britton as wife Tami and Taylor Kitsch as Tim Riggins – the most memorable of the many vulnerable kids who pass through the Panthers' locker room. Riggins' story becomes especially moving after his gridiron glory fades and real life beats him down.
23. 'Deadwood'
2004-06
Al Swearengen's moral philosophy: "You can't cut the throat of every cocksucker whose character it would improve." Spoken like a true Founding Father. He's the villain of David Milch's epic Western set in the mud and slime of an 1870s South Dakota gold-mining camp. At the center of it all (i.e., the saloon), Ian McShane's Al glowers, pours drinks, counts money and slices jugulars, in a frontier hellhole full of prospectors, whores, drunks and lost freaks looking for one last fatal fight to get into (and often finding it at Al's place). It was like McCabe & Mrs. Miller with more depressing sex scenes. The first two seasons are solid gold, the third, flimsier, but Deadwood is about how communities get built – and all the dirty work that involves.
22. 'Louie'
2010-Present
Louis C.K.'s stubbornly auteurist FX sitcom doesn't look or feel like anything else on TV – he writes, directs and stars as himself, a single-dad stand-up comic in New York. If Louie wants to show himself in the car air-drumming to "Who Are You?" and mortifying his daughters, he goes for it. If he wants to abandon the half-hour comedy format entirely for an extended indie-film vibe with Charles Grodin and Ellen Burstyn, he does that too. Louis C.K. may disappear into his own head for entire seasons, but he also hits totally original emotional peaks like the one when he travels to Miami and accidentally makes a male friend. (No, it doesn't last.)
21. 'The Office (U.K.)'
2001-03
Ricky Gervais created one of TV's most agonizing comic tyrants in David Brent – a bitter, awkward, pompous ball of vanities terrorizing his employees at a London paper company. He fidgets, fondles his tie, cracks awful jokes, plays guitar ("Free Love Freeway"!), invisible to anyone except the long-suffering office drones who have to put up with him. This mockumentary raised the cringe level of sitcoms everywhere, spawning the surprisingly great U.S. version (also on this list) while paving the way for the glories of Parks & Recreation and Peep Show.
You can check out the latest casting calls and Entertainment News by clicking: Click Here
Click the logo below to go to the Home Page of the Website
Click the logo below to follow ETInside on Twitter
Click the logo below to follow ETInside on Facebook

Click the logo below to follow ETInside on Instagram

Click the logo below to follow ETInside on Pinterest

Click the logo below to follow ETInside on Medium