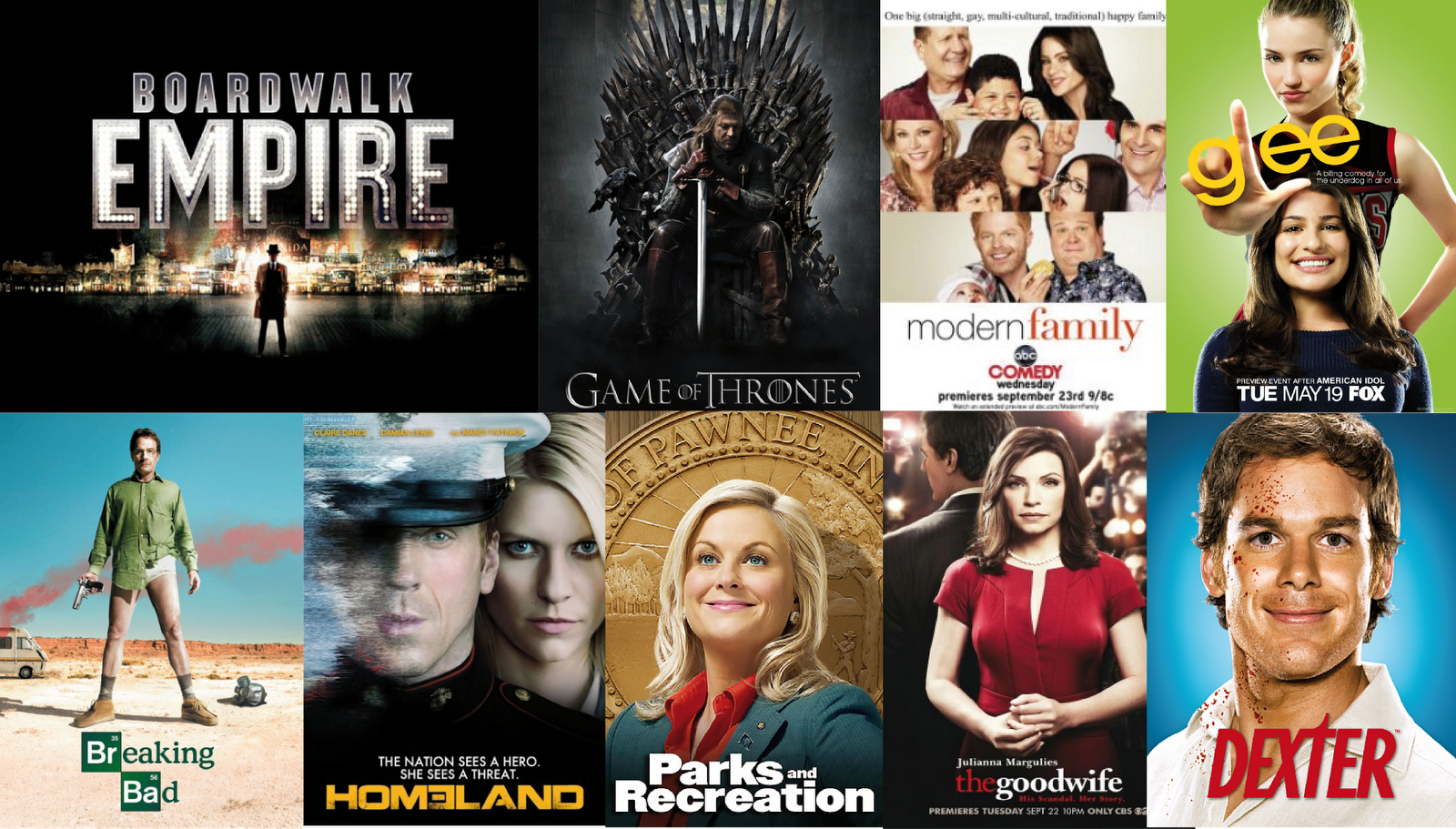 Part 1 of ETI's 5 part series listing the top 100 TV shows of all times. Log on tomorrow at noon to see part 2. From time-capsule sitcoms to cutting-edge Peak-TV dramas — the definitive ranking of the game-changing small-screen classics, here are shows 100 – 80. Follow ETInside on Twitter, Facebook and Instagram and let us know what you think of our list.
You can check out the latest casting calls by clicking: Click Here
There's never been a creative boom for TV like the one we are living through right now. Ever since The Sopranos changed the game at the turn of the century, we've been in a gold rush that gives no signs of slowing down. What better moment to look back and celebrate the greatest shows in the history of the art form?
So we undertook a major poll – actors, writers, producers, critics, showrunners. Legends like Carl Reiner and Garry Marshall, who sent us his ballot shortly before his death this summer. All shows from all eras were eligible; anybody could vote for whatever they felt passionate about, from the black-and-white rabbit-ears years to the binge-watching peak-TV era. The ratings didn't matter – only quality. The voters have spoken – and, damn, did they have some fierce opinions. On this list you'll find vintage classics and new favorites, ambitious psychodramas and stoner comedies, underrated cult gems ripe for rediscovery, cops and cartoons and vampire slayers. You'll find the groundbreaking creations of yesteryear as well as today's innovators. (There was nothing like Transparent or Orange Is the New Black or Game of Thrones a few years ago, but who could imagine this list without them?) Our list is guaranteed to start plenty of loud arguments – but the beauty of TV is how it keeps giving us so much to argue about.
100. 'Eastbound and Down'
2009-13
Danny McBride created a timeless American slob hero with the travails of Kenny Powers, a washed-up ballplayer who fought his way back to a trash redemption. Probably the only show in history with a fatal drug overdose set to "Walk Like an Egyptian." Testify, Kenny.
99. 'Oz'
1997-2003
The HBO prison drama was a searing exposé of life in maximum-security Oswald State Penitentiary: the shankings, the sexual abuse, the racial warfare. Brutally frank in its violence, Oz was too shocking for its time – and remains shocking years later.
98. 'The Golden Girls'
1985-92
Four sassy seniors share a party pad in Miami, where they romance the local gentlemen and share cheesecake on the lanai. All four Girls brought something special: Bea Arthur as cynical Dorothy, Betty White as sweet-but-stupid Rose, Rue McClanahan as sex bomb Blanche ("I'm jumpier than a virgin at a prison rodeo"), and Estelle Getty as the Sicilian avenging angel Sophia Petrillo, who summed it all up: "Sluts just heal quicker."
97. 'Portlandia'
2011-Present
Portlandia sure arrived with a bang – the opening song, "The Dream of the Nineties Is Alive in Portland," was an instant legend bit of boho-baiting satire. ("Portland is a place where young people go to retire!") But who could have guessed the genius duo of SNL vet Fred Armisen and Sleater-Kinney guitarist Carrie Brownstein could push Portlandia so far? Mocking the hipster aspirations of modern America is a topic that never runs out of comic juice for these two, whether it's pickle fetishes, artisanal shoelaces or the cult of kale.
96. 'Gunsmoke'
1955-75
Westerns were a staple of television's first half-century, with enduring sagebrush sagas from the Cartwrights of Bonanza to the Barkleys of The Big Valley. This Western lasted longer than any other drama of the pre-Law & Order era – 20 seasons – with James Arness as Marshal Matt Dillon, pure frontier gravitas in a white hat.
95. 'Key & Peele'
2012-15
Jordan Peele and Keegan-Michael Key aren't merely masterful comics – they're culture burglars breaking into taboo areas of racial stereotypes, gender politics, food, work and the erotics of ass-slapping. But their deadliest weapon was the way they hit hilarious insights on male neurosis, the topic they know best, as in their attention-getting sketch about the word (looks around nervously) "biiiiiitch." And Obama's Anger Translator might be one of the things we'll miss most about Obama.
94. 'Jeopardy'
1964-1975, 1984-Present
The longest-ruling, most ingeniously constructed, most endlessly playable quiz show of all time? What is Jeopardy!, Alex? Jeopardy! is the hardiest survivor from the old-school game shows (though many of us carry a torch for Charles Nelson Reilly-era Match Game and Paul Lynde-era Hollywood Squares), hosted by the dapper, though no longer mustachioed, Alex Trebek. You can still play along every night.
93. 'Mystery Science Theater 3000'
1988-99
A janitor and his robot friends sit in the dark and heckle some of the worst B-movies ever made, from Rocket Attack U.S.A. to Jungle Goddess, adding their own commentary – it sounds simple, but Joel Hodgson's MST3K turned into one of the era's most enduring cult comedies.
92. 'American Idol'
2001-16
The glitziest of singing competitions, it gave the world memorable freakazoids like Simon Cowell, the hostile judge in a V-neck, and Paula Abdul, the semi-coherent judge who just loved everybody for believing in their pitchiest dreams. Idol never recovered from losing its original judges, in 2009 – when it went bad, it went bad fast – but it found stars like Kelly Clarkson, Adam Lambert, William Hung and the "Pants on the Ground" guy.
91. 'Broad City'
2014-Present
Abbi Jacobson and Ilana Glazer invent a new comedy sublime that we'll be seeing a lot more of in years to come: the two-woman stoner-slob hangout. These broads never learn or grow or achieve a thing; all they care about is each other, living their carpe day-umm lifestyle. When Abbi calls in the middle of a sex encounter to ask about pegging, Ilana's victory handstand dance is one of the most euphoric 10-second eruptions you'll ever see.
90. 'The Dick Van Dyke Show'
1961-66
As the Petries, Dick Van Dyke and Mary Tyler Moore were TV's answer to JFK and Jackie – comedy god Carl Reiner put his own experiences into this look at the life of a TV writer. The way Dick kept tripping over the same ottoman in his living room was a handy metaphor for domestic life in itself.
89. 'Homeland'
2011-Present
Claire Danes made a big comeback 15 years after My So-Called Life – as a CIA agent in a Showtime drama about terrorism. With its bonkers plot leaps (she sleeps with the terrorist who killed the vice president and gets promoted!), lots of crying jags and the soothing presence of Mandy Patinkin's beard, Homeland became an unlikely hit.
88. 'Party Down'
2009-10
The great Lizzy Caplan and Adam Scott headed up a crew of caterers – you know, failing actors – who served hors d'oeuvres and despaired at porn-star conventions, high school reunions and other disasters. This masterwork never got anywhere near the attention it deserved. But for both laughs and pathos, the episode when they cater Steve Guttenberg's 50th birthday party can hold its own with any half-hour of TV comedy ever.
87. 'Doctor Who'
1963-Present
A science-fiction yarn that keeps thriving through the years, with the Doctor still traveling through space and time in his TARDIS time machine, a half-century after he debuted on the BBC. Like the Time Lord himself, the Doctor Who cult has the power to keep regenerating itself, with Peter Capaldi currently serving as the 12th Doctor.
86. 'Good Times'
1974-79
The Evans kids grow up in the Chicago projects – keeping their heads above water, making a wave when they can. They remain one of the most relatable TV families ever, from the 1970s boom for superfly black sitcoms that also gave us Sanford & Son and What's Happening!! Good Times had the dy-no-mite Jimmie "J.J." Walker, long-suffering mama Esther Rolle ("Damn, damn, damn!") and black-power little bro Michael, surely the first kid on TV to get sent home from school for calling George Washington a slave owner.
85. 'The Real World'
1992-Present
This MTV petri dish hatched the reality-TV virus that soon swept the airwaves. The Real World was hugely influential as soon as it debuted in 1992, bringing together an apartment full of strangers to fight, cry and jump into bed, with the promise "This is what happens when people stop being polite and start getting real." (In 1992, not being polite meant ignoring a ringing landline – those were different times.)
84. 'Real Time With Bill Maher'
2003-Present
For the past 20 years or so, Bill Maher has been one of the most reliably caustic political wits out there, managing to piss off new enemies every time the regime changes, with his unfiltered attacks on religion ("New rule: If churches don't have to pay taxes, they also can't call the fire department"), military spending ("We waste 20 percent of our budget basically fighting Russia in 1978") and every other brand of sanctimonious bullshit.
83. 'House of Cards'
2013-Present
This Netflix political thriller puts the newfangled concept of "binge-watching" front and center – thanks to Kevin Spacey's magnificently slimy performance as Frank Underwood, a murderous D.C. politician whose soliloquies are so compelling, there is no way you can stop with just one.
82. 'The Jeffersons'
1975-85
Sherman Hemsley and Isabel Sanford were the coolest customers on the block, a couple who were ruthlessly sarcastic yet perfectly matched. George and Weezy moved on up to their deluxe apartment in the sky, but never lost their street swagger. Originally the Bunkers' neighbors on All in the Family, they got 10 times funnier on their own.
81. 'Dallas'
1978-91
Sue Ellen Ewing: "Tell me, J.R., which slut are you gonna stay with tonight?" J.R.: "Whoever she is, she's gotta be more interesting than the slut I'm looking at right now." Truly a marriage made in TV heaven. This sex-and-money blockbuster chronicled the spectacularly evil Ewings and their Texas oil empire, led by Larry Hagman's J.R. Dallas invented the prime-time soap tropes for family sagas from The Sopranos to Empire – as Hagman said proudly, "Even the mother was bad."
80. 'The Fugitive'
1963-67
Dr. Richard Kimble got falsely convicted of murdering his wife – but after he broke loose, he went hunting for the real killer. The finale was a historic ratings smash as the whole country tuned in to see him catch the one-armed man.
You can check out the latest casting calls and Entertainment News by clicking: Click Here
Click the logo below to go to the Home Page of the Website
Click the logo below to follow ETInside on Twitter
Click the logo below to follow ETInside on Facebook

Click the logo below to follow ETInside on Instagram

Click the logo below to follow ETInside on Pinterest

Click the logo below to follow ETInside on Medium