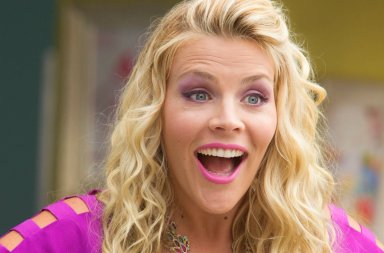 Our followers on Twitter receives casting call days before we post it on the website. Anyone who doesn't follow ETInside on Twitter, Facebook and Instagram you must submit to this casting at the last minute. Make sure to follow ETInside so that you can get up-to-the-minute casting calls and entertainment jobs that you will not find on the our website.
You can check out the latest casting calls by clicking: Click Here
Actress Busy Philipps has been working in Hollywood for a long time. She first appeared in and got her big break on the hit TV series Freaks and Geeks. She would later join the TV cast of Dawson's Creek. Since then she's appeared in several major feature films and TV shows including Cougar Town, The Gift, White Chicks, and Made of Honor.
Most recently, Philipps starred on the HBO TV series Vice Principals. But, the actress admitted that even though she's constantly working on TV shows and movies she actually makes more money from social media than from acting.
'But, you know, I gotta be honest with you, I didn't make a ton of money as an actor last year. I made more of my money doing that kind of stuff, like the partnerships with brands.'
She argues that what she's doing is not different than what she does as an actress. 'As a television actor, when we work in TV, what we're doing is making a product so that networks can sell ad space,' she explained.
It is important to note that while many famous actors such as Robert Downey Jr. makes hundreds of millions of dollars per year, the average actor makes far less than that. According to a recent report, the median hourly pay of an actor is $22.15 an hour or $52,000/year. This number is extremely important because it is a median, since there are an equal number of actors that make higher and lower. But, this is the most common pay for actors in the film industry.
You can check out the latest casting calls and Entertainment News by clicking: Click Here
Click the logo below to go to the Home Page of the Website
Click the logo below to follow ETInside on Twitter
Click the logo below to follow ETInside on Facebook

Click the logo below to follow ETInside on Instagram

Click the logo below to follow ETInside on Pinterest

Click the logo below to follow ETInside on Medium