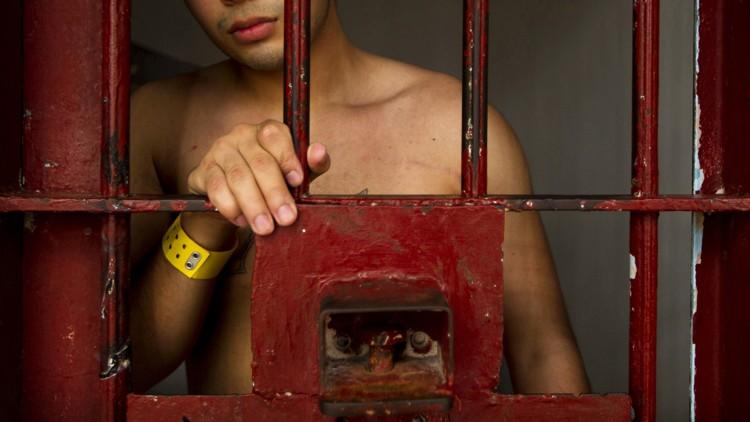 In late December 2017, I attended DeKalb County Commissioner Gregory Adams' summit on how to slow the school-to-prison pipeline. Because the event coincided with the funeral of slain DeKalb police officer Edgar Isidro Flores, the audience was small. Many county officials, including Adams who left the summit early, went to the funeral.
In his welcoming remarks, Adams recalled how he was "playing sports, chasing girls and eating" when he was 14 years old. Now, he said, we send teens that age to prison. Adams said the youth "being funneled out of the public schools into the juvenile and criminal justice systems are disproportionately children of color."
"It's important for government to partner with the school system…to begin the process of change and healing," he said. "Seventy-eight percent of the state prison inmates didn't graduate out of school. The dropout rate is terrible."
But is the school-to-prison pipeline more accurately described as a home-to-prison pipeline? Several speakers said schools can't always overcome a dysfunctional family, an indifferent criminal justice system and a culture of poverty.
Ebony Phillips, DeKalb deputy chief solicitor-general, described how her office offers diversion programs to keep kids out of jail and in school or job training. Young offenders often go off track when they stop attending school on a regular basis, so Phillips and her office work with schools to identify parents having challenges getting their kids to school.
"You not only have to reach children, you have to reach the adults. You can't return a child to a broken home," she said.
A dozen people representing a cross section of educational, social and court agencies spoke at the summit. Among them was Omar Howard, a former felon whose efforts with at-risk youth earned him a pardon a year ago.
"Let's just get real," he said. "Education doesn't start when you go to school. Education starts at home. That is where a lot of people start struggling. Parents will come and disrupt a whole school about a cellphone being taken from their child, but they won't come to a PTA meeting."
It wasn't until he was an adult and out of prison after 14 years that Howard asked his mother, "Did you realize you never spent any time with me? Never asked me about my grades? We never went out on a dinner date. But if I lied to you about a teacher mistreating me, you would be down at the school."
Public health physician and Morehouse professor Jewel Crawford said educators are not trained to do social work and mental health assessments. "I think the public health community and medical community have not really stepped up," she said. "Every school needs a nurse, a psychologist, and counselors who don't have caseloads of 5,000 students."
The final speaker was criminologist and Kennesaw State University professor Tanja Link who said children coming from troubled homes can be anxious, depressed and deprived. But schools are designed to serve as many individuals as possible and cannot necessarily deal with children at the depth and constancy that their mental health requires, said Link.
Many adults are still trying to peel back the layers and make sense of what shaped their lives, so we can't expect children in the midst of trauma to easily articulate what's happening, said Link.
"School counselors, teachers and individuals working with these problems have limited experience and limited time to work with these kids. While they can see the evident issues these kids are having, really getting to the sources of the issues can take a long time," she said.
Yes, we lose far too many kids to prison, but can schools ameliorate all the social conditions that feed the pipeline?
No other nation puts so many responsibilities on schools, which may explain why so many countries outpace us in math and reading. Their core function is instruction. American schools have become the fallback for addressing most of the gaps in a child's life, whether homelessness, drug addicted parents or early trauma.
We expect schools to teach kids calculus and character. And we want them to intervene in everything from bullying to vaping. We ask schools to monitor how students behave on social media — even though it's parents handing fourth graders iPhones.
Yet, despite these increasing demands, we've never staffed schools to serve as surrogate parents, counselors, psychotherapists and life coaches. As such, we have set them and these lost kids up for failure.

You can check out the latest casting calls and Entertainment News by clicking: Click Here
Click the logo below to go to the Home Page of the Website
Click the logo below to follow ETInside on Twitter
Click the logo below to follow ETInside on Facebook

Click the logo below to follow ETInside on Instagram

Click the logo below to follow ETInside on Pinterest

Click the logo below to follow ETInside on Medium