For anyone who reads ETI and has a show idea, here is a list of some of the most expensive TV shows ever made.
Netflix's series, "Marco Polo," cost $90 million for a 10-episode season, making it one of the priciest TV shows ever! This is equally amazing considering "Marco Polo" is a show that won't actually air on TV.
How did TV shows become so expensive? If you can come up with entertaining but cost effective shows, maybe executives will be more open to hear your pitch!
(Note: Dollar amounts have not been adjusted for inflation.)
Terra Nova (2011): $4 million per episode
"Terra Nova" was an ambitious flop, and proof that a big budget does not necessarily equal commercial success. Despite a pilot that reportedly cost at least $10 million, Fox cancelled the sci-fi epic after a few weeks.
Deadwood (2004–06): $4.5 million per episode
"Deadwood" is a western that aired on HBO for three seasons. Between horses, wagons, livestock coordinators and a large ensemble cast, the show was gorgeous to look at, but as with many other HBO shows, that quality came at a price.
True Blood (2008–14): $5 million per episode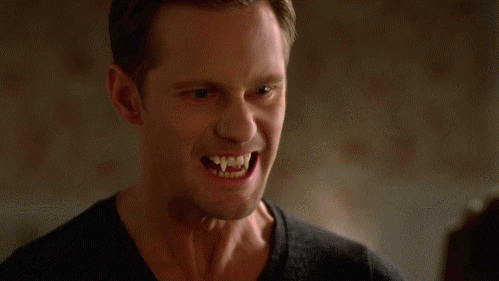 Sure, vampires are trendy (not to mention pretty), but in this case they also come with a hefty price tag. "True Blood" is one more example of HBO 's willingness to shell out to create good-looking television. Unlike other high-budget HBO shows that aired for for only two or three seasons, "True Blood" got seven thanks to a vocal committed fan base.
Boardwalk Empire (2010–14): $5 million per episode
At about $5 million per-episode, "Boardwalk Empire" is an expensive production – but the most staggering number is the nearly $20 million it took to make the pilot. Directed by Martin Scorsese, the show built a $5 million, 300-foot-long boardwalk to re-create Atlantic City in the '20s.
Game of Thrones (2011-present): $6 million per episode
HBO, again: "Game of Thrones" premiered on the network in 2011, and is currently one of the most popular shows on television. It made headlines when $8 million was spent on one particularly epic second-season episode – it cost $2 million more than the average "Thrones" episode. (By comparison, an average cable show costs $2 million per episode.)
Camelot (2011): $7 million per episode (Starz)
It was received moderately well by audiences, but "Camelot" was not the success the Starz network hoped for. One problem: It had the misfortune of premiering around the same time as "Game of Thrones," which would win the battle of the period dramas. "Camelot" was cancelled after one season.
Rome (2005–07): $9 million per episode
The two-season historical drama had all the elements of an expensive production: Elaborate sets and costumes, overseas locations and a large cast. Series creator Bruno Heller has laid claim to being a pioneer, saying that "Rome" paved the way for other big-budget dramas like "Game of Thrones."
Marco Polo (2014-present): $9 million per episode
"Rome" also may have paved the way for the new show, "Marco Polo." The Netflix show, premiering on Dec. 12, has many of the trappings of other recent high-budget shows: It is a historically based drama filmed overseas in Italy and Kazakhstan, and produced in Malaysia.
Friends (1994–2004): $10 million per episode (season 10)
Over the course of 10 seasons, "Friends" became a cultural icon, a huge commercial success and produced no shortage of awkward cast photos. By the final season, the six co-stars each made $1 million per episode, a major reason the otherwise low-budget sitcom ended up near the top of this list.
ER (1994–2009): $13 million per episode (at its peak)
"ER," like "Friends," was not always so pricey. But after re-negotiations in 1998, NBC agreed to pay Warner Brothers $13 million per episode. One TV producer called the deal "the half-a-billion-dollar blunder," since the show cost the network $440 million over a two year period – but the "blunder" had staying power. "ER" ran until 2009, ending after 15 seasons and 331 episodes.
You can check out the latest casting calls and Entertainment News by clicking: Click Here
Click the logo below to go to the Home Page of the Website
Click the logo below to follow ETInside on Twitter
Click the logo below to follow ETInside on Facebook

Click the logo below to follow ETInside on Instagram

Click the logo below to follow ETInside on Pinterest

Click the logo below to follow ETInside on Medium