Are the best movies the ones with the longest lines? The best Broadway shows the ones that you can't get a discounted ticket for? The best restaurants the ones where you can't get a table on a Saturday night?
The truth is that "the best" is in the eye of the beholder, and varies from person to person and household to household. Frank Sinatra recorded a song called "Nothing but the Best," in which Ol' Blue Eyes suggests that a Lincoln is the best ride. With a few weeks of the year left, though, the best-selling cars in the U.S. in the 10 categories we've examined are pretty clear based on sales volumes through November.
What does this list tell us about the competitive state of the U.S. auto industry, the buying tastes of the car-buying public and the company that managed to have the No. 1 vehicle in five of the 10 categories?
General Motors GM -2.94% trades positions with Volkswagen and Toyota for global dominance of the auto industry, yet it has no entries in this list of top U.S. sellers. VW has no entries either.
One of the things I notice in looking at a list of top sellers is that while quality ratings from third-party judges like Consumer Reports and J.D. Power are very important to many buyers, the success of some brands and individual models in the face of dreadful quality ratings tells me that many buyers are more swayed by their love of a design, price and brand history (I have always bought Plymouths…now what am I going to do", said a friend when that brand shuttered.
The top sellers in the U.S. include Asian, and American makes, and one German brand. Are you one to follow the crowds, or stake out your own counter-trend choice? Are you a mass-market brand buyer, or do you prefer a niche brand? Read on to see how your taste fits with the vehicles that won the popularity contest this year.
Ford F-Series – Top-Selling Pickup
Year-to-date sales: 695,143
Calling the F-Series the top-selling pickup in America is always a little controversial. The Dearborn-based company has the advantage of selling all its trucks under one brand – Ford – while cross-town rival General Motors sells its pickups under two brands – Chevrolet and GMC. But rules are rules, and Ford is sales king.
The current F-Series sports an innovative weight-saving aluminum structure, a turbo-charged V6 engine in addition to a V8 and diesel option. From the basic F-Series to the luxurious King Ranch and the sporty performance Raptor, the F-Series is America's darling when it comes to pickups.
Toyota Camry – Top-Selling Midsize Sedan
Year-to-date sales: 392,056
The satirical website The Onion.com recently posted that 1992 Toyota Camrys were being recalled simply because it was time for those owners to get a new car. Pretty funny. But the Camry has led the country in passenger car sales for most of the last twenty years because it is the no-surprises car. It has high quality and simplicity for people who get giddy over the number of times they don't have to take their car in for repair, and how many miles and years they can rack up before having to get a new car. The Camry so appeals to people who want no mechanical drama in their lives that they most often order it in beige, which is kind of a non-color.
Toyota Corolla – Top-Selling Compact Sedan
Year-to-date sales: 330,887
You can read my comments about the Camry, except the Corolla is for folks seeking even greater value. Whereas the official color of Camry seems to be beige, the Corolla's seems to be red as they seem to be everywhere. The Corolla nameplate goes back decades. In some ways, it is the replacement for the original Volkswagen Beetle, more so than the Beetle sold today. That's because Corolla appeals to intelligent, research-hungry, coupon-clipping people who are not impressed with expressions of style. "You know what my style is? No style. I'm about substance baby!"
While there is certainly all the safety and tech features available to purchase for the Corolla, I am thinking there is a lot of overlap among Corolla owners, those who have given up cable, Groupon junkies and people clinging to flip-phones.
Toyota Prius – Top-Selling Hybrid
Year-to-date sales: 103,676
The car that put hybrid driving on the map even though it was not the first of its kind. Toyota will sell almost 140,000 this year when the company closes the books on 2015 – not bad in a year when gasoline is cheaper than bottled water and milk.
The Prius is the BMW 3 Series of hybrids. No, not because of equal fun-to-drive character as the German brand, but rather because of the multiple versions it comes in.
With an EPA rating of 50 mpg, the car is the poster-car of the rich, frugal, green crowd. It also sports a spacious back seat. Interior materials feel a bit flimsy and doors sound tinny when you shut them. But Toyota can afford to downgrade some aspects of the car in the name of high profitability since it dominates the category. An all-new design should help it surpass previous sales records.
Honda CR-V – Top-Selling Compact Crossover
Year-to-date sales: 314,462
Midsize crossovers are the hottest category at America's dealerships, and Honda's CR-V is the clear sales leader. The CR-V has the benefit of Honda's rep for quality, especially its powertrains. Top Gear's former host Jeremy Clarkson famously said once that if Honda designed the human heart, we'd live forever.
Beyond the brand's history of reliability, the CR-V is a package that families with a child or two find very affordable and a great value given the tech and features it packs: Airbags, wide egress through the doors, no floor tunnel hump in rear seat area, fold-flat rear seats, heated seats, blind-spot detection, and more. It's got a lot to make it a fan favorite.
Jeep Grand Cherokee – Top-Selling Full-Size SUV
Year-to-date sales: 174,950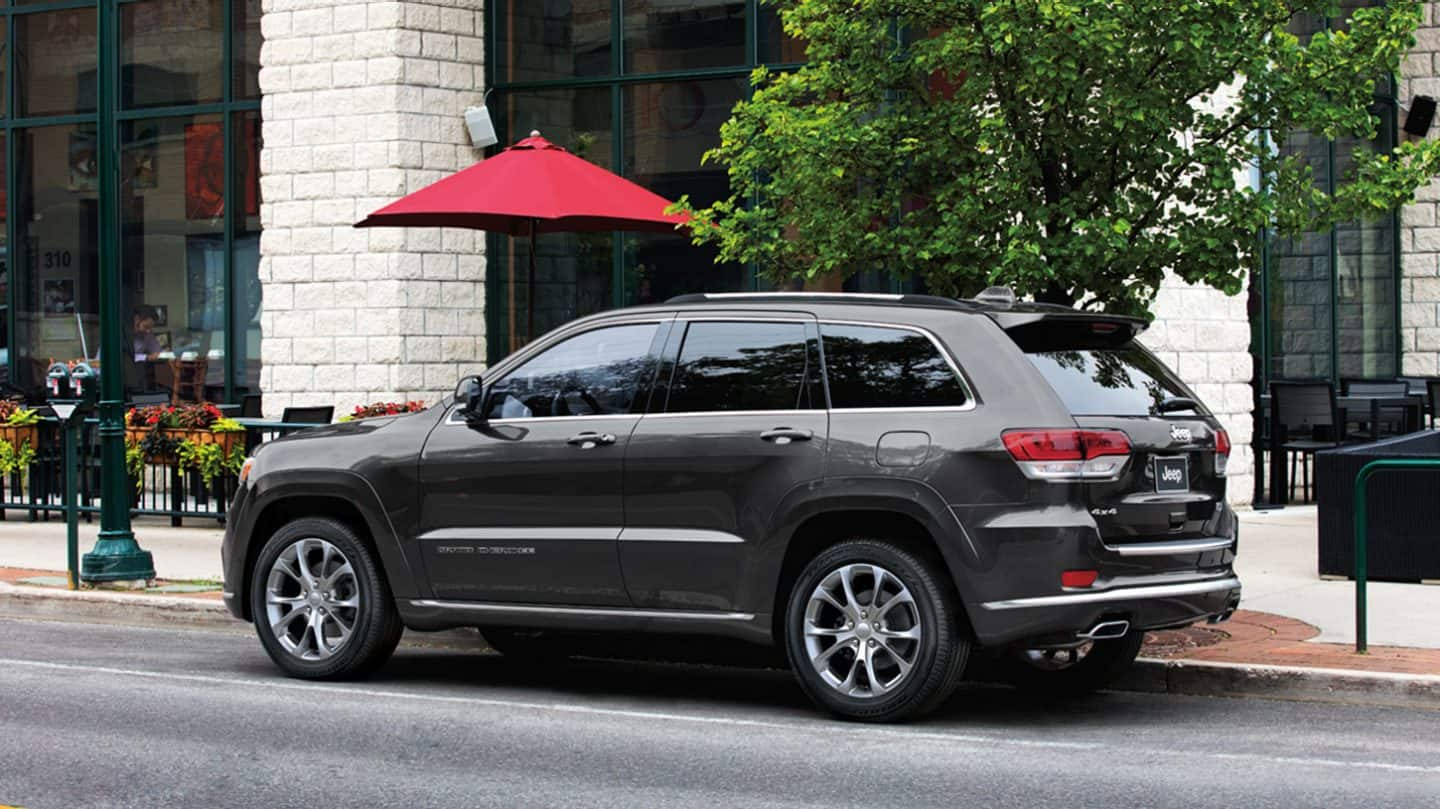 When it comes to SUVs, there seems to be more consideration of brand cachet than quality ratings. The Jeep Grand Cherokee is the No. 1 SUV in the category despite the entire Jeep brand getting dented pretty regularly by the likes of Consumer Reports and J.D. Power for quality issues. But Jeep is Jeep. And people seem to love this all-American brand that is now Italian-owned. It's a hot dog with tomato sauce spread on the top.
Styling, yes? Great all-weather and off-road capability? Yes. Lovely interior? Yes. All the tech you want and need? Yup. V8 and diesel options? Of course? Crazy fun performance version? You bet. Bulletproof quality? Sorry, what was your question?
Toyota Sienna – Top-Selling Minivan
Year-to-date sales: 125,090
Minivans. You love 'em if you have a gaggle of kids, especially if you are dealing in car seats, and go to the market to park in spaces too narrow for modern cars. But there are those couples and Moms who still treat minivans as the equivalent of resorting to using a walker or drinking generic beer.
Let the haters hate. The Sienna has loaded up its kid carrier with all the latest tech and safety features, plus optional second-row captain's chairs that recline with leg rests – hot diggity. Toyota has launched a series of YouTube video ads that play on the uncool rep of minivans. They are funny, and may take some of the sting out of owning one for fashion/youth conscious (or should I say self-conscious) moms. But, really, what is cooler than the right tool (or vehicle) for the right situation and family? Minivans rock. That's why 40% of buyers are actually empty-nesters who just like the ride.
Ford Mustang – Top-Selling Sports Car
Year-to-date sales: 113,607
Even in California, where Ford cars have practically been outlawed by the city council, the Mustang has always been as acceptable as black Armani suit worn over shirt studs at a black-tie event at which you don't want to wear the actual monkey suit.
If it was cool enough for Steve McQueen, it's cool enough for everybody. It is the top seller among sports cars, and will continue to be so.
The current iteration of the Dearborn pony, redesigned for the 2015 model year, has something for everyone – a respectable four-cylinder, a V6 and V8. About the only thing it doesn't have is rear leg room for a normal adult. But, truthfully, how many times is that even going to be a thing in a car like this? The car finally gets an independent rear suspension, which hasn't made pony purists wince very much at all.
Lexus RX350 –Top-Selling Luxury Crossover
Year-to-date sales: 88,711
Having a solid, attractive crossover is as important to luxury brands as it is to mass-market brands. That's why even Jaguar and Maserati are getting into the game.
But those brands have a lot of ground to make up if they are ever to catch up to the same neighborhood as the Lexus RX. For those who don't now after more than 25 years, Lexus is the luxury brand of Toyota, which means that any Lexus has some of the same bland quality-over-style design and engineering that many buyers like.
Now, the truth is that the current iteration of the RX, the RX350, actually does try to make a fashion statement with some crease lines on the exterior and a bad-boy looking front end. The interior is super quiet and nicely appointed. And it feels premium. Women in particular seem to like the no-drama dressed-up Toyota as much as they like men who actually communicate.
BMW 3 Series – Top-Selling Luxury Sedan
Year-to-date sales: 89,265
BMW invented the whole idea of the "sport sedan," first with the 2002 and then its successor, the 3 Series. For people who are graduating from mass-market to premium/luxury, the 3 Series makes it on to most of everyone's consideration list. It's the top seller in part because it's the default, aspirational car for first-time luxe buyers, and also because it's offered with such an array of options that captures so many buyers – sedan,wagon, all-wheel-drive, front-drive, diesel and hybrid.
BMW takes the 3 as serious as a heart attack. The company knows if it messes up a generation of this model that dates back to the '70s that the infection will spread across the lineup. The only quibble with the current 3 Series, which tosses around twisty turns as well as ever, is the stop-start system that seems to grumble the car's engine back to life after a momentary shutdown at a light or stop as if it is annoyed.
You can check out the latest casting calls and Entertainment News by clicking: Click Here
Click the logo below to go to the Home Page of the Website
Click the logo below to follow ETInside on Twitter
Click the logo below to follow ETInside on Facebook

Click the logo below to follow ETInside on Instagram

Click the logo below to follow ETInside on Pinterest

Click the logo below to follow ETInside on Medium