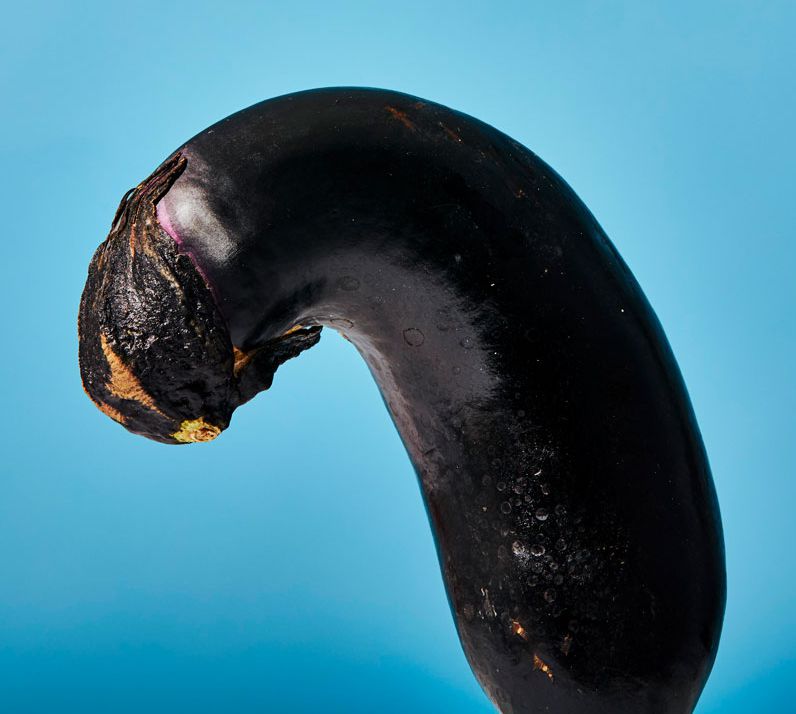 Yes, you can be young and still have erectile dysfunction, and more guys have it going on than you'd ever suspect. One of the reasons guys let it stifle their self-esteem, sex life, or health is that they don't know much about it—and how it can be prevented and solved.
Here, we asked urologist Aaron Spitz, M.D., author of The Penis Book, who's also past president of the California Urological Association and spokesperson for Revactin, to answer the top questions about ED at any age.
What's the average age for erectile dysfunction?
Erectile dysfunction is more common than most people think. About 40% of men will notice some degree of problem by age 40. The aging of the penis can begin as early as the late 20s but becomes severe enough to notice typically starting in the 40s. As men get older, their odds of getting erectile dysfunction increases by about 10% per decade, and the severity of the problem also increases.
What are the main causes of erectile dysfunction?
Erectile Dysfunction is typically caused by a problem with blood flow in the penis due to the hardening and narrowing of the blood vessels of the penis. This occurs most commonly due to aging itself, which causes the smooth muscle cells that line the blood vessels to become stiffer and less able to stretch. This prevents the flow of blood that the penis requires to become erect.
Other conditions such as high blood pressure, diabetes, and heart disease damage and narrow those blood vessels even more and are amongst the most common causes of erectile dysfunction.
Psychological causes are less common than we thought but more often the cause in younger men. Performance anxiety triggers the release of adrenaline. Adrenaline causes blood to flow TO the vital organs, such as the heart, lungs and brain, and AWAY from less vital structures like the fingers, toes and the penis. Our bodies do this to cope with the physical stress of a physical attack or physical challenge, but sexual anxiety also triggers this reflex.
For most men, improving erectile dysfunction means improving blood flow to the penis. Immediate relief often requires medications that increases nitric oxide (NO) in the blood vessels of the penis. NO causes the smooth muscle cells in the blood vessels of the penis to stretch, which increases the flow of blood. NO also keeps the smooth muscle cells younger and helps prevent and even reverse hardening and narrowing of the blood vessels over time. Proper diet (see more below) and regular exercise are key because both can boost NO.
Other strategies that help: Kegel exercises have been shown to help keep the penis properly pumped, and sleep boosts testosterone and lowers adrenaline. Finally, tune out the pornography. Overexposure to pornography interferes with key brain centers that trigger desire, erections, and climax.
Can erectile dysfunction be cured completely?
For the vast majority of men, erectile dysfunction can be effectively treated. For most men, healthy choices can result in improvement over time and even prevent ED if implemented early on. In many cases, however, medications are required and some cases men may need surgery.
What are the benefits and risks of ED drugs? Is there one you consider to be the best?
The pills currently available by prescription all work the same way—by boosting the effects of NO in the penis. They typically have mild side effects. Some work faster but others last longer. There is no "best" drug, as some will work better for some men than others, but they all are about equally effective at increasing the hardness of an erection. Pills don't work for everyone. The main risk is using them with nitroglycerine which can be fatal and must absolutely be avoided.
The best place to grocery shop for your penis is the produce section. Foods that help boost nitric oxide will help boost erectile function, and vegetables—especially green, leafy ones—are the best food source of nitric oxide.
Why does alcohol cause erectile dysfunction (you know; "whisky dick")?
Excess alcohol causes erectile dysfunction in a variety of ways. Have one too many, and it decreases the production of NO in your penis, decreasing blood flow. It can even prevent the prescription pills from working. A little alcohol may get you aroused, but a lot actually blunts desire in your brain and can make it hard to reach climax as well. Over time excess alcohol damages the nerves to the penis that trigger an erection, and eventually, when the liver gets damaged, testosterone levels plummet. If you drink, practice moderation.
How can I explain my ED to a new sexual partner?
The best policy is honesty and clarity. If you understand the cause of your ED, as well as the solution, you can enlighten your partner and allow both of you to enjoy sexual intimacy along with everything else you both enjoy about each other. It doesn't have to be a secret shame, because it's a medical condition just like any other and fortunately its very treatable.
You can check out the latest casting calls and Entertainment News by clicking: Click Here
Click the logo below to go to the Home Page of the Website
Click the logo below to follow ETInside on Twitter
Click the logo below to follow ETInside on Facebook

Click the logo below to follow ETInside on Instagram

Click the logo below to follow ETInside on Pinterest

Click the logo below to follow ETInside on Medium