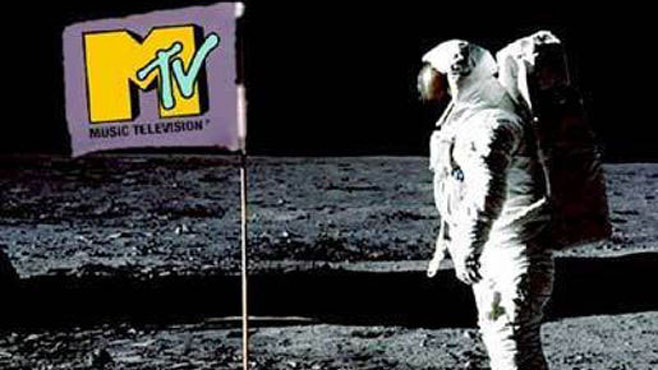 MTV is an American cable and satellite television channel owned by Viacom Media Networks (a division of Viacom) and headquartered in New York City. Launched on August 1, 1981, the channel originally aired music videos as guided by television personalities known as "video jockeys" (VJs). In its early years, MTV's main target demographic was young adults, but today it is primarily towards teenagers, particularly high school and college students. MTV has toned down its music video programming significantly in recent years, and its programming now consists mainly of original reality, comedy and drama programming and some off-network syndicated programs and films, with limited music video programming in off-peak time periods. It has received criticism towards this change of focus, both by certain segments of its audience and musicians. MTV's influence on its audience, including issues involving censorship and social activism, has also been a subject of debate for several years.
In recent years, MTV had struggled with the secular decline of music-related cable media. Its ratings had been said to be failing systematically, as younger viewers increasingly shift towards digital media, with yearly ratings drops as high as 29%; thus there was doubt of the lasting relevance of MTV towards young audiences. In April 2016, MTV announced it would start to return to its original music roots with the reintroduction of the classic MTV series MTV Unplugged. It was also reported that the series MTV Cribs would be making a return on Snapchat, with fourteen original music-related shows speculated to be in production.
MTV has spawned numerous sister channels in the US and affiliated channels internationally, some of which have gone independent. As of July 2015, approximately 92,188,000 US households (79.2% of households with television) have received MTV.
You can check out the latest casting calls and Entertainment News by clicking: Click Here
Click the logo below to go to the Home Page of the Website
Click the logo below to follow ETInside on Twitter
Click the logo below to follow ETInside on Facebook

Click the logo below to follow ETInside on Instagram

Click the logo below to follow ETInside on Pinterest

Click the logo below to follow ETInside on Medium