Spring/summer fashion trends for 2020 have already been decided thanks to the catwalks at New York, Paris, Milan and London Fashion Week despite most being canceled. So if you want to avoid this year's rush over that leopard print Realization Par skirt, and be ahead of the game next season, this is what you need to know.
From the colors you'll need in your wardrobe to next year's 'it' print, here are all the spring/summer fashion trends we'll be wearing in 2019.
Neon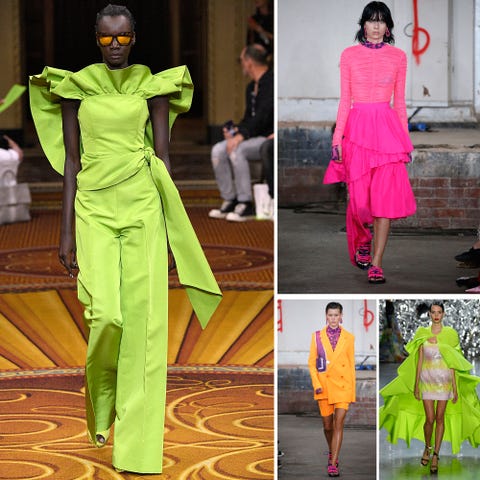 Neon has already made its way to our high street shelves thanks to a number of celebs – read, mainly Kim Kardashian – working some fluorescent hues of late. And it looks set to continue into 2020.
Neon brights were on the catwalks at Christian Siriano, Henry Holland and Naeem Khan for spring/summer. Think tailoring, two pieces, capes, separates – as long as it looks like a shade of highlighter, you're good to go.
Yellow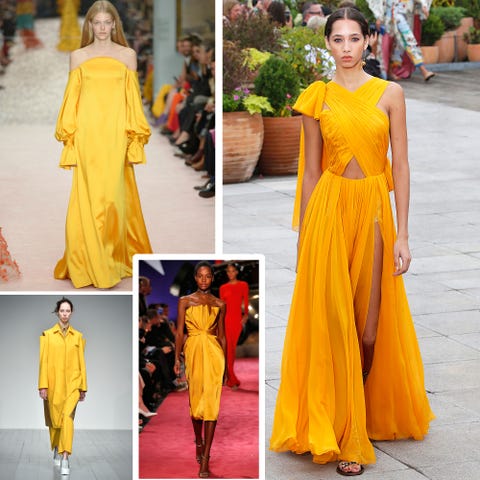 Marigolds are going to be everywhere in 2020, and no, we're not talking about your mum's fave rubber gloves. Sunny yellows lit up runway shows at Carolina Herrera, Oscar De La Renta, J. JS Lee and Brandon Maxwell.
Tie dye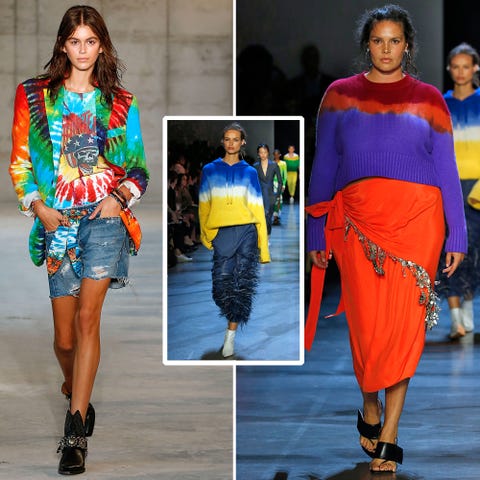 If you don't like color, 2020 may be a testing time for you, because along with neons and yellows, there'll be a load of tie dye about, too. As seen on the catwalks at R13 and Prabal Gurung, this is sophisticated tie dye; think blazers, knits and midi skirts aplenty.
Crochet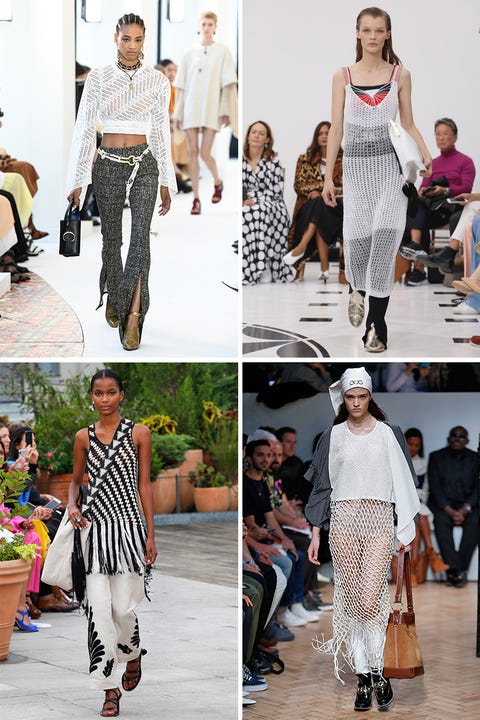 Following on from the tie-dye vibes comes the ultimate in '70s, California Dreamin' craft-work. Crochet was spotted at Oscar de la Renta, Victoria Beckham and JW Anderson – all in monochrome.
Color-blocking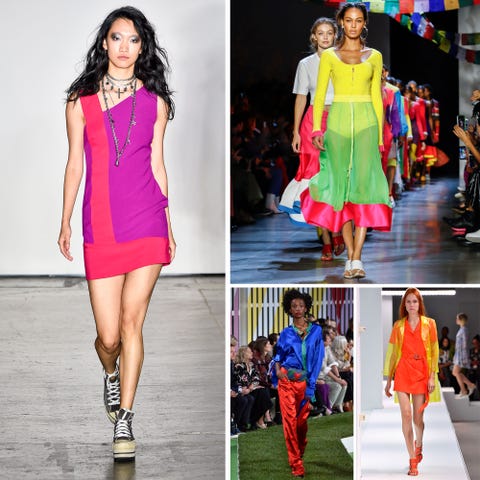 With so much color smacking us in the face next Spring, it's no surprise that we'll need to learn how to color-block. And yes, we'll even be doing it with neons, according to Prabal Gurung.
As you may have already gathered from the previous slides, really anything goes when it comes to color, so go wild.
Animal print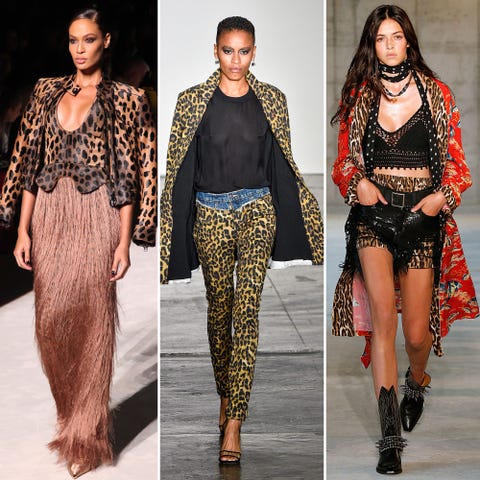 The good news is that if you're eyeing up a leopard print item right now, you'll still be able to wear it come the spring as animal prints continued to rock the catwalks at fashion week.
From flashes and clashes at R13 to tailoring at Nicole Miller and evening wear at Tom Ford, things have moved on from sell-out midi skirts and coats.
Cycling shorts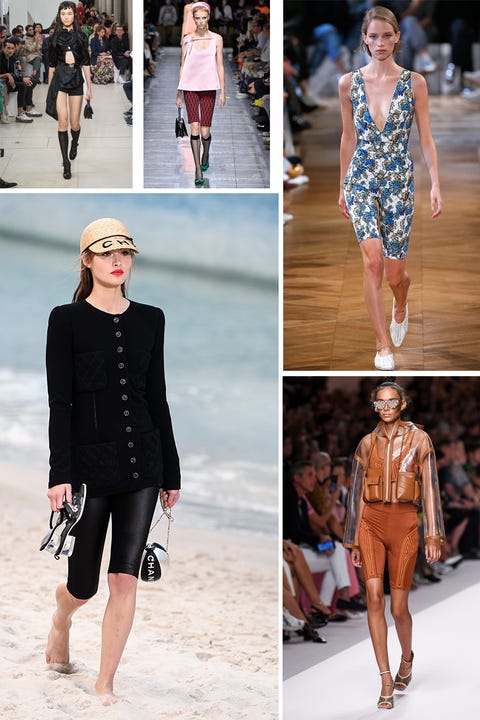 Yep, the trend that no one ever asked for is back, and bolder than ever. Simple, shiny shorts were found at Chanel, but Stella McCartney's reinvention for 2020 involved florals – and lots of them. Prints were also found at Prada, while Fendi tried playing with proportions.
Bucket hats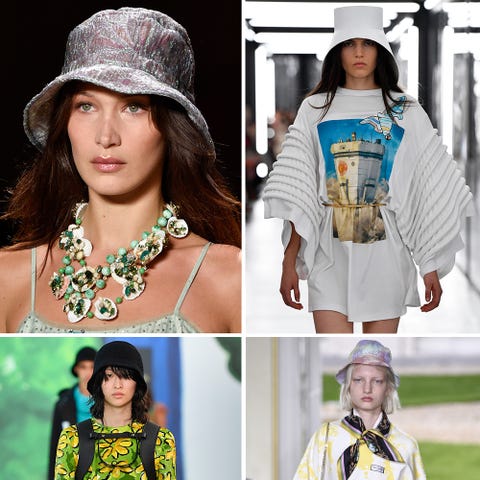 The good news is that in 2020 we'll all care so much about protecting our faces from the sun, we'll be wearing a lot of hats! The bad news? Well, they'll be bucket hats. From the bizarre at Louis Vuitton, to the velvety delights at Anna Sui, this might be a divisive one.
Fringing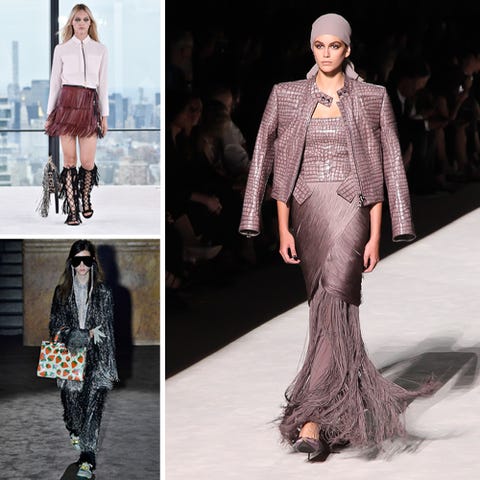 Whether it's leather, a la Longchamp, silk a la Tom Ford, or sequins a la Gucci, if something isn't swooshing when you walk next season, then you're not doing it right.

You can check out the latest casting calls and Entertainment News by clicking: Click Here
Click the logo below to go to the Home Page of the Website
Click the logo below to follow ETInside on Twitter
Click the logo below to follow ETInside on Facebook

Click the logo below to follow ETInside on Instagram

Click the logo below to follow ETInside on Pinterest

Click the logo below to follow ETInside on Medium