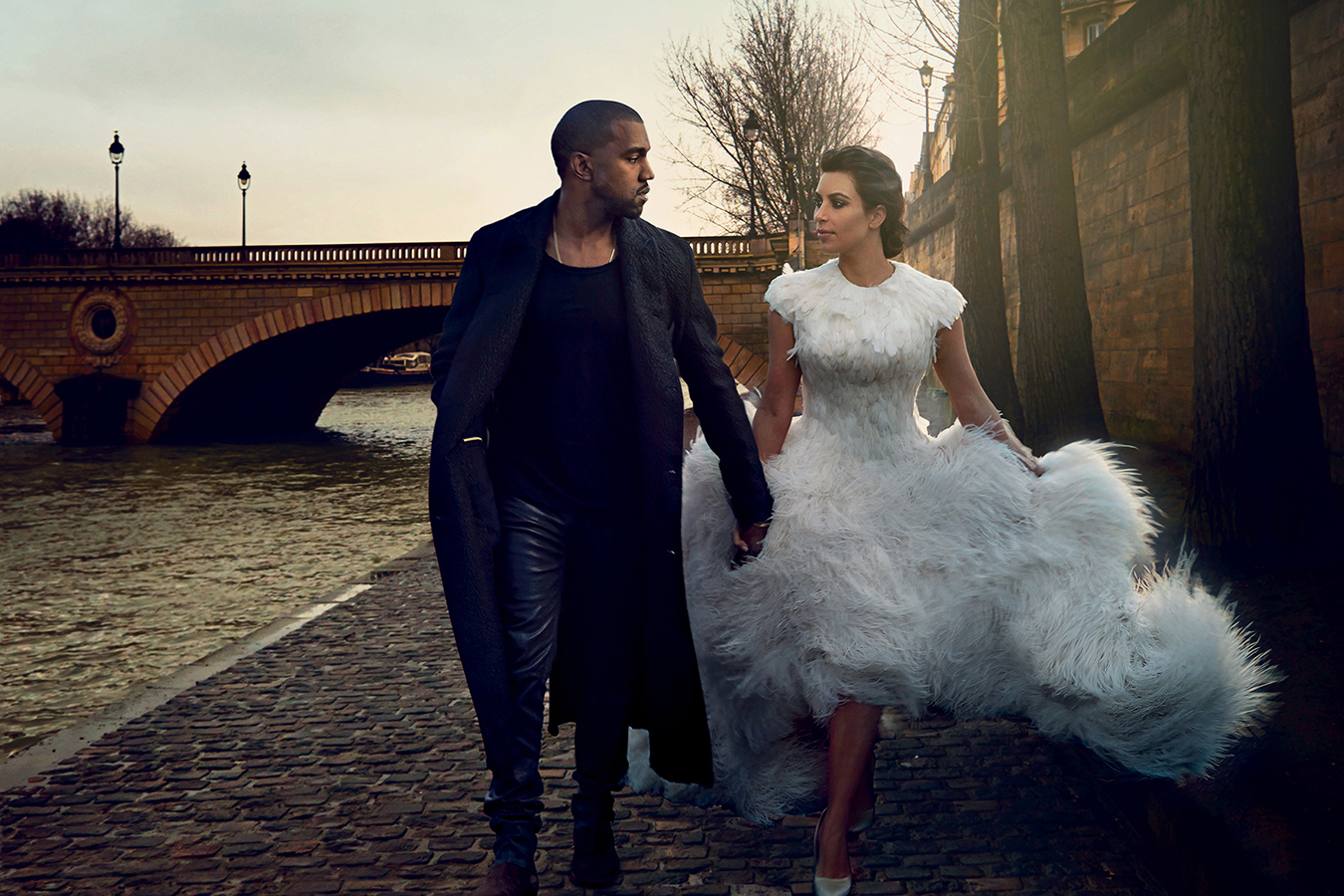 While stag weekend dress codes range from comedy hats to cocktail dresses (depending on the vibe), weddings – despite being incredibly boozy – are slightly more sober affairs when it comes to style.
Whether the end goal is to avoid cringing when looking back at photos in the future or to charm someone from the wedding party (just, you know, not the bride or groom), there's pressure to look your best.
Deciding what to wear to a wedding is reasonably straightforward if the dress code is strictly black tie, but potentially baffling if there are no such hard and fast sartorial rules.
Not to worry, we've compiled a go-to guide brimming with tips and outfit ideas to see your wedding style soar this summer.
Read (And Heed) The Invitation
These aren't just pretty little pieces of paper. A wedding invitation is the first clue when it comes to pulling together an on-point look for the occasion. Make sure you pore over the details and check to see if the soon-to-be-wed couple have specified a dress code.
"The most important thing to bear in mind when attending a wedding is that you respect the dress code on the invitation," says celebrity stylist Joe Ottaway, "I'd suggest erring on the smart side, too." Mind this man's words – his past credits include dressing the likes of David Gandy and Jude Law.
Keep It Personal
Just because a wedding's dress code is strict, doesn't mean you have to shed all personality. "Whether formal or informal, you need to ensure you're suitably dressed but still remain true to your personal style," says style expert Jo Harris, who has worked at the likes of Harrods and Burberry.
Whether it's a neatly folded printed pocket square or a contrast-sole brogue, remember to customize your look with all-important personal touches.
Never Upstage the Groom
With that said, while 'doing you' is sure to win style points, it's only polite to stop short of stealing the spotlight from the main man. "The most common rule for female wedding guests is to refrain from upstaging the bride – and the same applies to men," says Farfetch menswear editor Tony Cook.
That means no full morning dress for relatively informal weddings and definitely stowing away that neon pink suit for another soirée (or, perhaps more fittingly, a fancy-dress party).
Review The Venue
No, we're not talking TripAdvisor. Before deciding on what to wear to a wedding, it's worth considering where it's taking place. For example, if it's a beach ceremony in the Bahamas then a linen suit, white short-sleeved shirt and loafers worn sockless are ideal.
Not so, however, if the nuptials are scheduled for Birmingham in May, where a look offering more coverage would serve you better.
The Top 5 Wedding Looks
Black Tie
Few summer weddings will require a dinner jacket, but if you're attending one taking place in the evening rather than the afternoon, then this is a possibility.
Presuming you're not part of the wedding party, black tie means a DJ (no, not the type at the reception). When making the call on whether to buy or hire, consider whether or not you currently have the means to secure yourself something of a decent standard – you'll get good wear out of it over your lifetime, provided you don't change in size dramatically.
Color wise, there are two options: classic black or midnight blue. The former is timeless and fits the dress code exactly, but the latter makes for an arguably more interesting option if the dress code allows (it should, seeing as blue actually appears darker under artificial light).
As for accessories, a black bow tie, cummerbund and a pair of perfectly shined black dress shoes or velvet slippers will round the look out perfectly. For an added touch, try a white buttonhole pin for a subtle flourish.
Contemporary Two-Piece Suit
The ultimate all-rounder. For the vast majority of weddings, a contemporary two-piece suit (slim-fitting, minimal break, notch lapels) will satisfy the requirements of the dress code, and it can also be worn several times over, provided you switch up your shirt and accessories.
If this isn't something you currently own, choosing the right fabric is one of the most important steps when looking to invest. Breathable materials like linen, cotton and blends of the two serve well for weddings in hotter climes, while merino wool and cotton-wool blend styles are preferable if the marriage is taking place somewhere where summer heat is relatively moderate.
For a versatile suit that won't date anytime soon, opt for a color like grey, navy or a summery neutral such as beige or stone. For something that's just as easy to wear but packs a punch, however, try a richer hue like cobalt or petrol blue.
Whether you opt for classic or contemporary, layer the suit over a crisp, freshly ironed white, sky blue or pink shirt and team with a complementary lightweight tie (if required), tonal or printed pocket square and your favorite smart footwear – almost anything goes here, from driving shoes to double-monk straps.
Three-Piece Suit
Whoever coined the famous superstition 'bad things come in threes' had clearly never discovered the subtle art of adding a waistcoat to a stylish suit jacket and trousers combination.
The sartorial triple threat – a move regularly favored by the likes of David Beckham and Ryan Reynolds – is not only a smart choice for the everyday, but an easy way to up the style ante while the loving couple bangs on about 'having and holding' when all you want to do is have and hold a drink.
Even better is that when evening comes and everyone has removed their jackets to cool off, you can do so while keeping the waistcoat intact and thereby still look the most put together guy in the room.
A three-piece makes a smart statement on its own, so look to combine with a simple white dress shirt and focus on adding personality through your choice of accessories (or lack of, in the case of the air tie) and shoes, which themselves can be worn sockless if the dress code allows.
Modern Double-Breasted Jacket
In times like this, when we don't know what to wear, we like to ask WWBD ('what would Bowie do?'). The answer: double-breasted. Likewise, HRH The Prince of Wales? Double-breasted. David Oyelowo, Lapo Elkann, Tom Hiddleston? You get the idea. This is going to be quite the wedding, so we suggest you follow suit.
Done right (cut slim, but not too tight that the buttons pull), a modern double-breasted jacket is more baller than banker and can help a wearer stand out without having to resort to brightly colored shirts or garish pocket squares.
Perfect for narrow frames, the upward pointing peak lapels make your chest look wider while the overlapping fabric nips in at the waist to create a flattering hourglass shape. If you're also on the shorter side, opt for four buttons rather than the traditional six or eight configurations to give the illusion of height.
As with any suit worn to a wedding, the aim is to lose the stuffy office connotations. So pick brighter blues and light greys and opt for unstructured examples to further emphasize the dress-down feel.
Tailored Separates
For less formal weddings (which is most nowadays), take advantage of a relaxed dress code by switching up your suiting. Again, the key consideration when weighing up potential purchases should be material.
After choosing fabric, decide on color: shades of blue and grey, from dark to light, and softer neutrals like beige, stone and ecru all mix and match well together, while pastel hues like mint, baby blue and pale yellow are solid on-trend options.
For a nautical-inspired look, try a blue single- or double-breasted blazer with a pair of white trousers and a pale blue shirt. Or flip the same combination on its head. "We're seeing a lot of white double-breasted blazers," says Ottaway. "It's important to team this with a contrasting trouser to avoid looking too Miami Vice."
As for the finishing touches – i.e. accessories and footwear – it depends on the look you are going for, but suffice to say, you should be leaning towards smart-casual pieces like Oxford button-downs, grandad collar shirts or even long-sleeved polos in this case.
You can check out the latest casting calls and Entertainment News by clicking: Click Here
Click the logo below to go to the Home Page of the Website
Click the logo below to follow ETInside on Twitter
Click the logo below to follow ETInside on Facebook

Click the logo below to follow ETInside on Instagram

Click the logo below to follow ETInside on Pinterest

Click the logo below to follow ETInside on Medium