Our followers on Twitter received this casting call days ago. Anyone who doesn't follow ETInside on Twitter, Facebook and Instagram you must submit to this casting at the last minute. Make sure to follow ETInside so that you can get up-to-the-minute casting calls and entertainment jobs that you will not find on the our website.
You can check out the latest casting calls by clicking: Click Here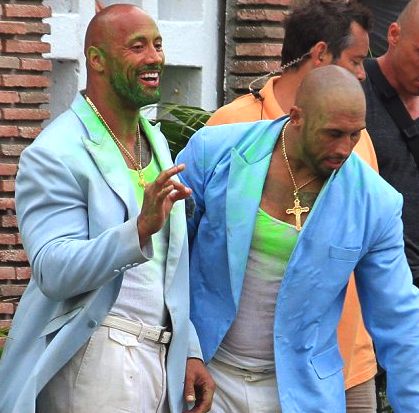 A stand-in's job entails standing around watching the actor you're standing in for to hit their marks, then copying exactly what they do (most of the time with lines) so the camera and lighting crew can set up the camera, lights and everything else without needing the actor to be standing around all day.
A good stand-in is being someone who is constantly available for the Assistant Director to throw you in to help the crew, yet keep completely out of the way of everyone else on set.
Your only "breaks" as a stand-in, besides meals, is when they're actually shooting a scene, and even then, you are still watching just in case they change the shot and instead of sitting down, you are now standing up.
For a stand-in interview or audition, they are going to essentially see what you look like. Are you the same height, color as the actor? They are also checking to see if you are reliable and not crazy. If you get on set and you try to hand people your script, or try to talk with the principal actors to get a role or autograph, you are being completely unprofessional and will most likely will never get called back.
So, how do you land a stand-in job? Show up early, be yourself, be professional and hope that you meet the description as the actor you will be standing-in for.
You can check out the latest casting calls and Entertainment News by clicking: Click Here
Click the logo below to go to the Home Page of the Website
Click the logo below to follow ETInside on Twitter
Click the logo below to follow ETInside on Facebook

Click the logo below to follow ETInside on Instagram

Click the logo below to follow ETInside on Pinterest

Click the logo below to follow ETInside on Medium