Basketball players depend on their feet to jump, cut, and sprint, so it's essential that they have the right pair of shoes. The perfect kicks should be a blend of lightweight court grip and lockdown support, so that every movement, from stops and starts to explosive leaps and bounds, feels comfortable.
Performance is important, but so are looks. Since pro basketball takes place indoors under the bright lights of NBA arenas, the court becomes a de facto fashion show, with the most visible players getting the flashiest, best performing shoes under their own lines. As one of Nike's early ad campaigns for Michael Jordan taught us, at least part of his otherworldly game has gotta be the shoes.
For the rest of us, a hot look paired with a good fit is what counts when we hit the rec court. Men's Health fitness director Ebenezer Samuel, C.S.C.S. and associate fitness editor Brett Williams compiled this list of the best high-flying kicks in the game right now, with the buzziest signature shoes and some low-key top performers for anyone just looking for a pair to lace up and ball.
Nike LeBron 16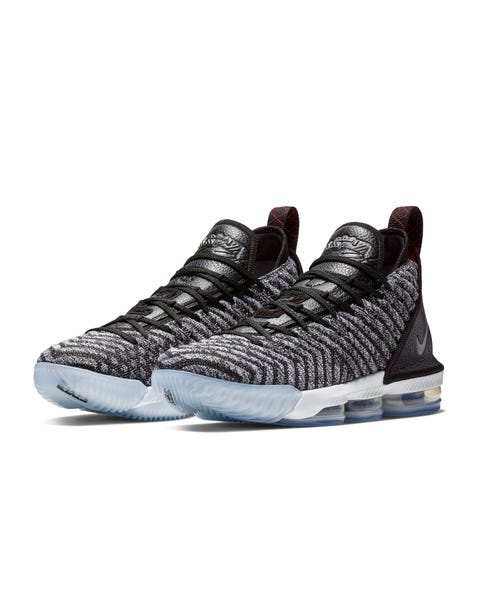 The newest LeBron sneakers build on the eye-catching battle knit design of 2017's LeBron 15s, once again delivering a combination of bounce and support, especially if you're a post player. The best part: an improved traction pattern on the bottom that'll have you feeling in control on hardwood and blacktop alike—and almost completely eliminate slipping.
PUMA Uproar Charlotte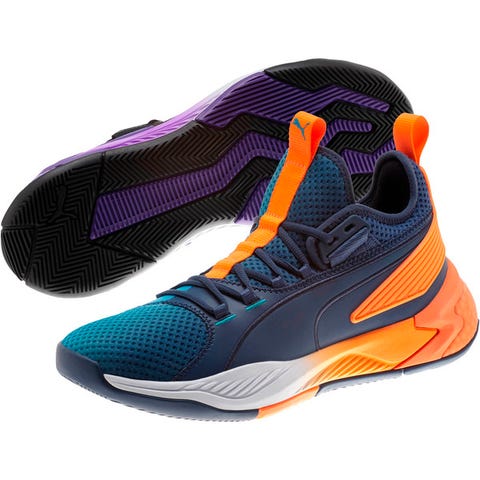 Puma is back in the game after a long hiatus, but the brand has come out of the gate strong with high-profile endorsements and flashy social media campaign. All that noise would mean nothing if the shoes themselves couldn't perform—but the second pair of kicks in the Puma Hoops line, the Uproar, live up to the hype. We got a sneak-peek before they hit the market in time for the 2019 All-Star weekend in Charlotte, and found that the super-light sneakers provide a lockdown fit, with just enough cushion to keep the feet comfortable on the hardwood.
Air Jordan XXXIII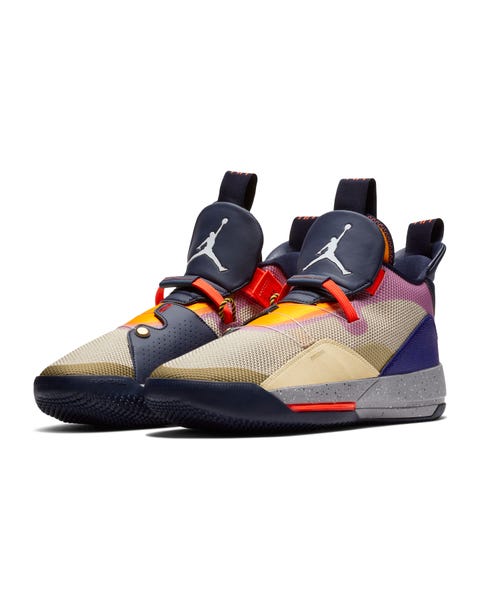 The 33rd edition of His Airness' kicks do away with the most basic thing on your kicks: Laces. Their replacement: A FastFit cable solution that has you simply pulling hard to secure. And yes, it works, solidly locking down your entire foot, and even securing your heel. The result: A durable, light shoe that'll have you comfortably changing direction on the court.
Harden Vol. 3 Shoes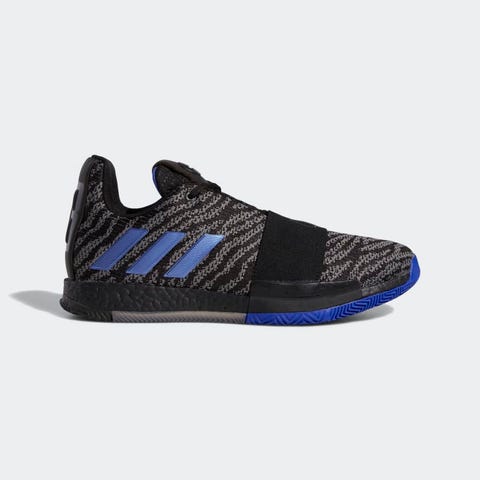 Low-top lovers will find their on-court match with the third iteration of reigning NBA MVP James Harden's signature adidas line. The kicks feature the same Boost foam that runners depend on for major energy return, so prep for big bounce, while the lockdown strap over the forefoot keeps you dialed in.
Basketball Shoe PG 3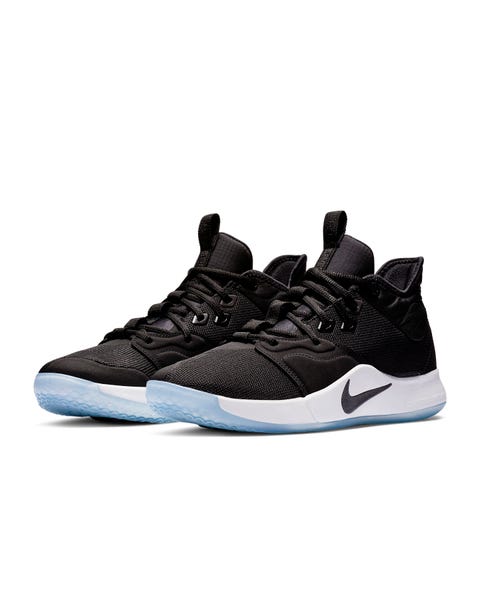 Paul George's signature shoe is all about freedom. The PG3s feel light and unrestrictive, letting you elevate with ease, but still offering cushioning on landings and enough ankle support to make you feel comfortable changing direction. A grippy sole completes an underrated package that won't shatter your wallet, either.
Marquee Boost Low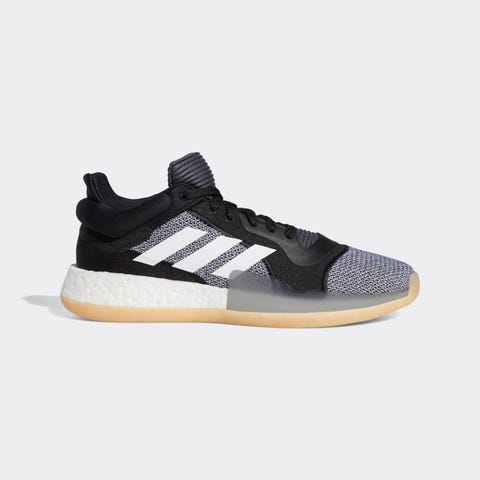 Top-notch performance is implied in the Marquee Boost's name—and a midsole filled with adidas' most popular cushioning material makes it clear this shoe is no slouch. Added ankle support gives those wary of a low-cut basketball shoe some extra comfort, too.
UA Anatomix Spawn Low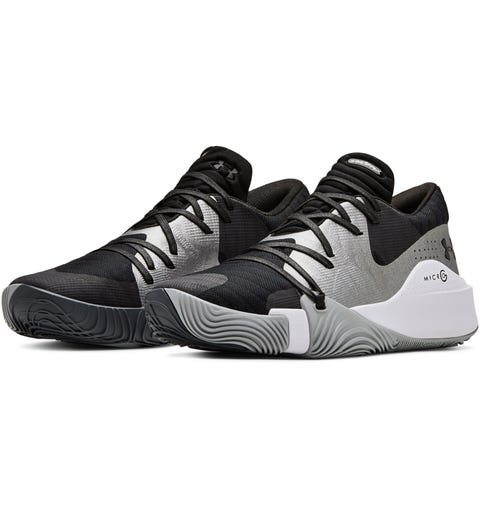 Under Armour
underarmour.com
$110.00
UnderArmour updates one of its best shoe designs with the new Spawns, super-breathable kicks that offer a tight fit and surprising flexibility in the forefoot—the kind of flexibility that players who cut and change direction often will love.
Air Max Infuriate 2 Mid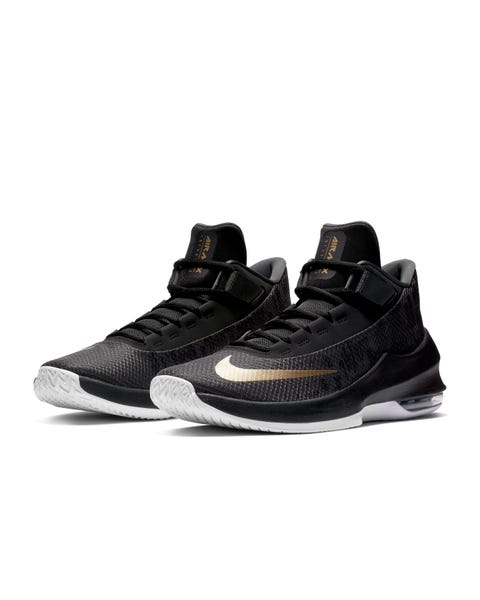 If you're not looking to drop triple digits on a pair of shoes for your weekend rec league, these mids from Nike fit the bill. You'll still get a flashy Max Air unit in the sole and a dynamic lacing system without the extra bling from the association with a big-name endorser.
UA Anomaly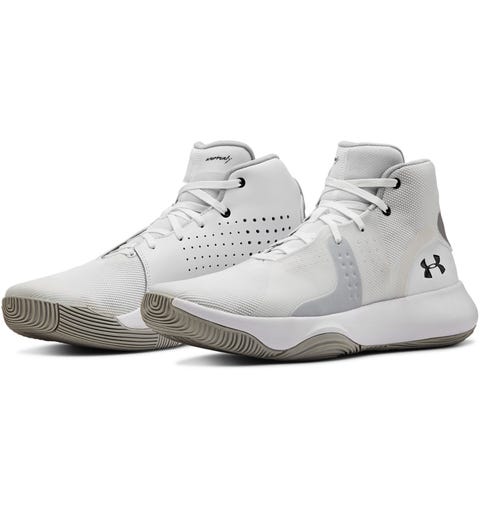 Under Armour
underarmour.com
$75.00
This pair of mids from Under Armour offers performance in a no-frills package for a low cost. Extra padding around the tongue and ankle collar makes the fit more comfortable, and built-in ankle support can help to keep even the clumsiest post players from rolling their ankles.
Jordan Lift Off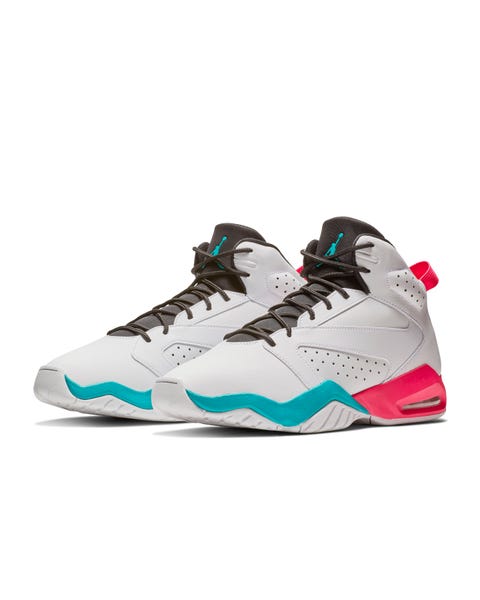 These mids from Jordan might be one of the brand's more low-key offerings, but that doesn't mean the shoe won't perform on the court. The Lift Off clearly takes design cues from the Jordan VI, a classic from the Jumpman's Chicago Bulls days—you just won't need to wait for a hyped retro release or pay top dollar to play like Mike in the shoes today.
You can check out the latest casting calls and Entertainment News by clicking: Click Here
Click the logo below to go to the Home Page of the Website
Click the logo below to follow ETInside on Twitter
Click the logo below to follow ETInside on Facebook

Click the logo below to follow ETInside on Instagram

Click the logo below to follow ETInside on Pinterest

Click the logo below to follow ETInside on Medium