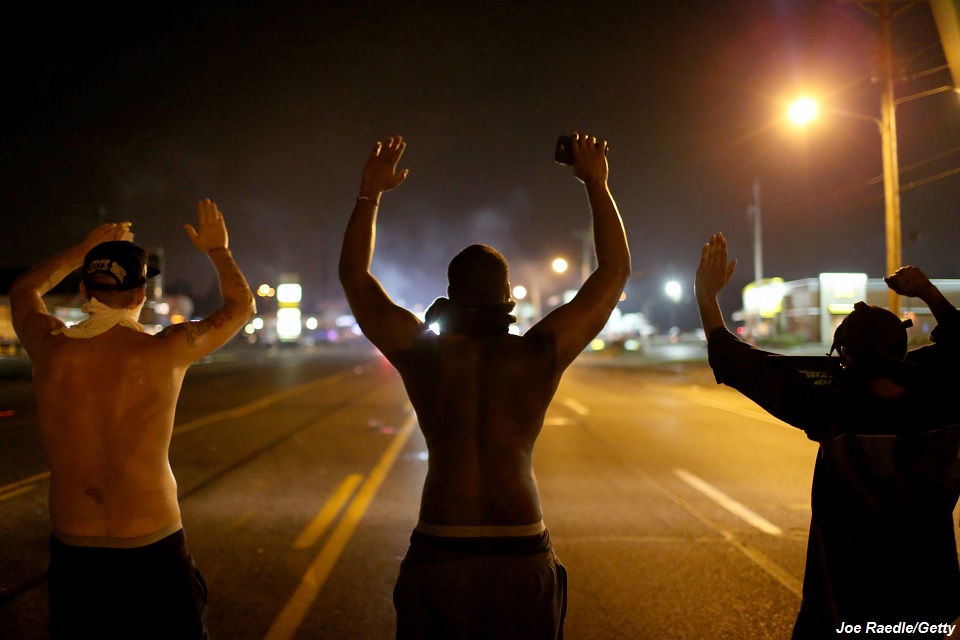 As America seemingly descends into a police state with occupying forces in Black communities, there are growing concerns about the use of facial recognition software.
Multiple governmental reports confirm what we already know: racial profiling by police has had a devastating effect in the Black community. Too often the police have said, "He fit the description," or "I was in fear of my life," during encounters that resulted in the shooting deaths of Black men. Now that more law enforcement agencies are beginning to use facial recognition software, there are mounting concerns about how the civil liberties of all Americans — and specifically Black Americans — may be affected.
Rolling out spoke with Clare Garvie, a graduate of Georgetown Law Center on Privacy & Technology and a researcher and writer on issues relating to law enforcement's use of face-recognition technology. Garvie was the lead researcher and author of The Perpetual Line-Up: Unregulated Police Face Recognition in America," a 2016 report that examined the issue.
Here are seven ways face recognition is used that should concern all citizens and specifically African American populations in the U.S.:
Face recognition is being deployed by police agencies across the country, with little or no input from the communities the technology will be used on and with little or no guidance to the officers on how it can and cannot be used.
Over half of all American adults are now enrolled in a face-recognition database accessible to law enforcement — likely without their knowledge — because they applied for a driver's license or state ID card.
As a police surveillance and investigative tool, face recognition is more likely to be used on African American communities. For example, San Diego found that license plate readers and face-recognition systems were 1.5 to 2.5 times more likely to be used in African American communities than elsewhere.
Because many police systems run against arrest photos, African Americans are likely overrepresented in face recognition databases.
Compounding the first two issues, studies have shown that some face-recognition systems may perform less accurately on African American faces, increasing the risk of misidentification or investigation of innocent Black individuals.
Face recognition can be used to conduct biometric surveillance to identify groups of people in secret. This may discourage people from participating in a public protest, chilling their right to free speech and association.
If deployed in a ubiquitous manner, face recognition could also be used to follow and record a person's movements throughout the day, painting a picture of where they've been, who they associate with, and what their daily lives look like.

You can check out the latest casting calls and Entertainment News by clicking: Click Here
Click the logo below to go to the Home Page of the Website
Click the logo below to follow ETInside on Twitter
Click the logo below to follow ETInside on Facebook

Click the logo below to follow ETInside on Instagram

Click the logo below to follow ETInside on Pinterest

Click the logo below to follow ETInside on Medium