Wissam Al Mana, ex-husband of Janet Jackson, was born in 1975 in Doha, Qatar. Known as Sam, he is the executive director of the Al Mana Group—the family business – and has a net worth of $1 billion. The Al Mana Group is an enormous conglomerate made up of 55 companies. They own all of the McDonald's in Qatar, for example. The Al Mana Group was founded by Sam's late father, Saleh Al Hamad Al Mana. Sam runs the business with his two brothers and is specifically responsible for the Middle Eastern retail operations of the company's luxury brands including Hermes, Stella McCartney, Armani, and Harvey Nichols.
When Sam was two years old, his family moved to London. He attended college at George Washington University in Washington D.C. and got his Masters at the London School of Economics. He is an intensely private person who has been determined to carry on the family business ever since his dad passed away when he was young.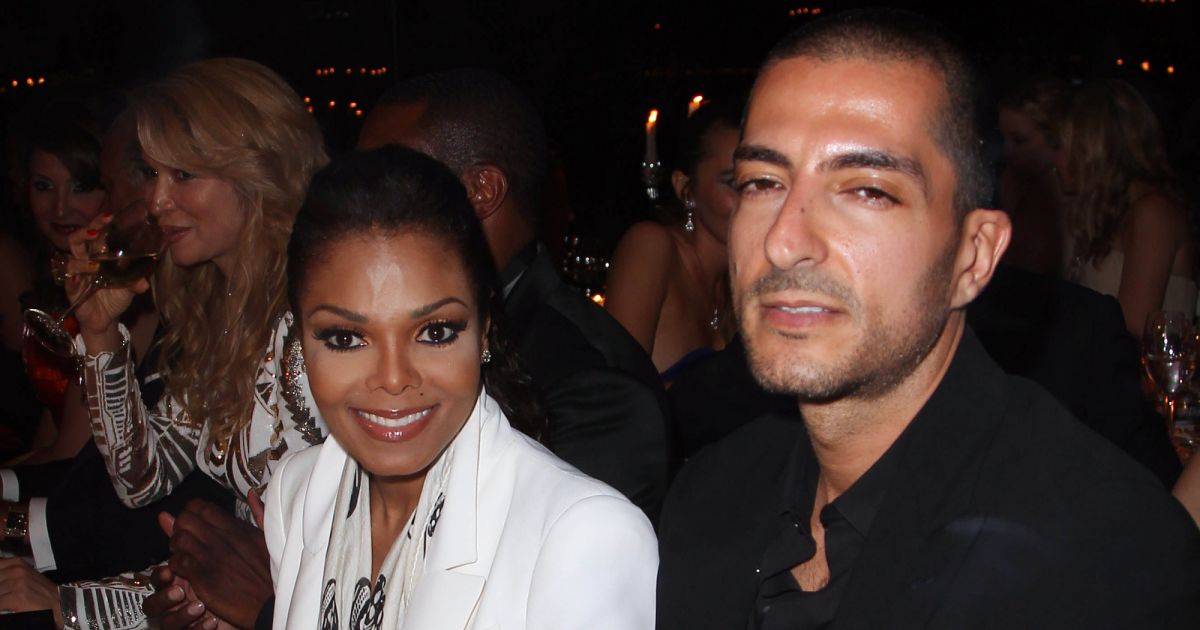 Sam married pop star Janet Jackson in a secret ceremony in 2012. The couple did not tell the world that they were married until a year later. This is likely due to Sam's desire to live a private life. He once said:
"We love travelling… we love going to nice exotic places away from the world and from ­prying eyes."
In 2016, Janet revealed that the couple was planning their family. The 50-year-old first time mother gave birth to their son Eissa on January 3, 2017. Eissa is the Arabic name for Jesus. Sam is very religious and Janet reportedly converted to Islam at his wishes.
However, lasting happiness was not to be. In April of 2017, news of Sam and Janet's split hit the press. Their son was just three months old.
Reports say that Janet felt that Al Mana had become too controlling during her pregnancy. Even before she got pregnant, the billionaire told Janet what was and was not appropriate clothing for his wife as well as dictated how she should perform at her concerts.
Janet gave in to her husband's demands that she tone down her 2014 concert tour and wear clothing that covered her body, rather than the skimpy outfits she was known for. During her relationship with Al Mana, who is a devout Muslim, Janet did not make any music video featuring her trademark bump and grind dance style.
Al Mana insisted that Janet live according to strict Muslim law, meaning she was not allowed to appear in public, or even leave the house, while she was breastfeeding.
The final straw came when Janet's mother Katherine visited her daughter and newborn grandson in London. Katherine Jackson is embroiled in an elder abuse lawsuit against her nephew Trent. Al Mana is said to have been completely dismissive of his mother-in-law while she was in London. After her mother left to return to Los Angeles, Janet could not take Al Mana's strict control of her life for even a moment longer.
Recently, Janet packed up and moved out of their shared luxury pad in London. She was seen exiting the property with a team of movers carrying a number of suitcases, boxes, baskets, and paintings.
The divorce is likely to be messy. Janet is expected to take Sam to the proverbial cleaners and go after a big chunk of his billion dollar net worth.
It is not definitively known if Janet and Sam had a pre-nup, but it would he highly unusual if they did not. Under a standard pre-nup, larger payouts are given to spouses when they've been married for five to 10 years. Since the couple married in 2012, they have hit that critical five year mark.
Janet Jackson has a net worth of $175 million. She could stand to get up to half a billion dollars in her divorce settlement.
Wissam Al Mana is Janet Jackson's third husband.
You can check out the latest casting calls and Entertainment News by clicking: Click Here
Click the logo below to go to the Home Page of the Website
Click the logo below to follow ETInside on Twitter
Click the logo below to follow ETInside on Facebook

Click the logo below to follow ETInside on Instagram

Click the logo below to follow ETInside on Pinterest

Click the logo below to follow ETInside on Medium