ETI and the Janet Jackson camp have a great working relationship. We were the first website to announce the initial return of Janet Jackson back to music in 2015. So to be able to first hand witness her comeback is a blessing and an honor.
You can check out the latest Janet Jackson News and staying motivated by clicking: Click Here
Whenever it's announced that someone black is the first of their kind, particularly with respect to winning some award, there is often an underlying caveat: Why does it always take so long for others to acknowledge our contributions?
This is especially true for black women, who often receive the worst treatment among us — and even more so for a black woman like Janet Jackson, the first black woman to receive the Billboard Icon Award.
"The name 'Jackson' represents artistic genius and iconic performance," Bruno Mars, an apparent Janet Jackson disciple, said while presenting the honor at the Billboard Music Awards on Sunday.
Indeed it does — word to Rebbie Jackson's "Centipede" — but despite Jackson being a behemoth in her own right, it's primarily been her brother, the late Michael Jackson, commanding all of the attention with respect to said genius and iconic performance.
Jackson is a woman who twice scored the biggest recording contracts in history, first in 1991 and again in 1996. She's someone who, after famously taking control of her career, scored hit after hit on albums like Control, Rhythm Nation, janet. and The Velvet Rope.
With those albums came powerful statements about a woman's right to autonomy, the perils of racism, the forging of one's identity through expressions of sexuality, dealing with depression, and outreach to the LGBTQ communities and those impacted by the AIDS crisis at a time when many simply ignored those issues.
And the videos for these albums, coupled with their intricate choreography, have inspired an entire generation of artists and dancers. So many of these acts — male and female, gigantic stars in their own right or acts on the verge of major breakthroughs — are her children. As for that big bro, while he used to boast that "The Knowledge" was his favorite song of Janet's, her fans have taken note of those occasions on which he appeared to take cues from his little sister.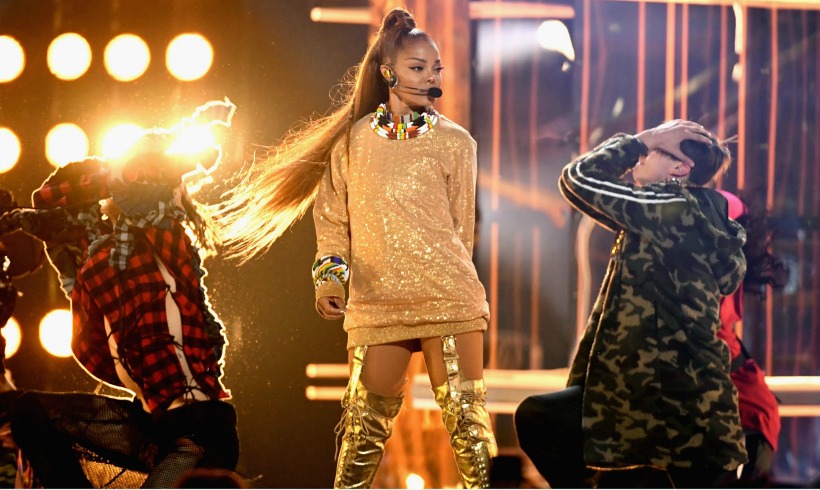 This is not a tit-for-tat accounting simply for the sake of doing so. There is enough praise for both of them, but for the delusional folks with no insight of history, Janet wasn't just "Michael's little sister" — she was indeed more than worthy of her own icon status. If anything, her name was more viable than his for awhile.
It is despicable to know it has taken more than a decade for Janet to be treated like a Jackson again, following the unbearable and needless controversy spurred by a mistake made during the 2004 Super Bowl halftime show. Justin Timberlake never really paid a price for his role in the incident and, at the time, was nowhere the kind of star she was.
For those who didn't pay attention: No, Jackson didn't go away after that infamous "wardrobe malfunction." She continued to release music — 2004's underappreciated Damita Jo and some other albums even a few diehard fans would like to forget, minus a pocket of tracks here and there. Thanks to Tyler Perry, she also revived her acting career. And yes, she did tour, but it wasn't the way it used to be. It was, by and large, her most ardent supporters and a whole lot of black people with platforms who kept her name alive. As for mainstream culture at large, it seemed to develop a convenient case of amnesia.
I often think about what might have been had Timberlake kept his hands to himself, or at the very least, remembered how his mouth worked when it was time to speak in defense of his colleague and purported friend. Jackson was still producing hits in the 2000s (see "All For You," which dominated the Hot 100 for a time in 2001). She may not have been as huge as she was in the '80s or '90s, but she, like Madonna, was primed for a fruitful third decade of success.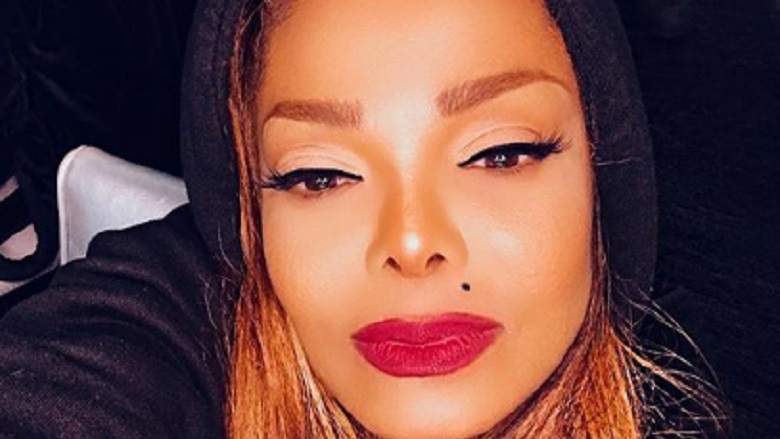 She could have easily kept the hits going with Damita Jo, which had the outstanding "I Want You," produced by deplorable Kanye West, or the beautiful thot bop "Strawberry Bounce." Of course, she was never given a fighting chance after becoming a public pariah — leading to her lengthy, storied career quickly being treated like an afterthought.
Is that why she has yet to be inducted into the Rock & Roll Hall of Fame, despite being an artist nominated in every major Grammy category? Is that why white men like Michael Rapaport can take to Twitter and dismiss her as a has-been, like he did in February in response to the fan-driven social media campaign #JanetJacksonAppreciationDay? Is that why she went nine years without performing on live television? Is that why Jennifer Lopez, her former background dancer, received the Billboard Icon Award before she did?
Forgive me for being nitpicky, but this is Janet Jackson. She has given so much to us. It will always be infuriating to know how she was treated in the years following "Nipplegate." Mars hailed her as a "powerful woman," but none of us can forget what a misogynistic society did to her because her nipple was inadvertently exposed for a few seconds.
If not for social media providing more people the opportunity to direct the conversation, I worry if Jackson might have continued to be pushed away. Moreover, I worry it could have happened to another black woman like Beyoncé, who, despite being so often compared to Michael Jackson, has always come across to me as more like Janet than many might realize.
Still, to give credit where it's due, Jackson is having a resurgence. It actually started a few years ago with the comeback album Unbreakable, which produced the successful single "No Sleeep," but a pregnancy delayed her State of the World Tour, which is currently underway. However, as I witnessed in November — and what millions noticed Sunday during her BBMAs performance of "Nasty" and "Throb," she's still got it. Those attending the Essence, Panorama and FYF festivals will surely bear witness to that fact this summer. Jackson also revealed in a recent interview with Billboard that she's recording new music.
It was evident in both her performance and speech Sunday that Jackson still has more to say and more to give us. Speaking about the #MeToo movement after accepting her award, she said, "It's a moment when, at long last, women have made it clear that we will no longer be controlled, manipulated or abused. I stand with those women and with those men equally outraged by discrimination, who support us in heart and mind."
It felt fitting to see Jackson — a longtime advocate for women who herself has experienced sexism — speak to a much needed shift in culture, particularly in the music industry.
Her fans may have never stopped paying attention, but much of the world did, which is why this period feels so rewarding for those of us who have loved her and advocated on her behalf. Jackson had a terrible 2000s, but it finally feels like that period is behind her. She's back to being treated as the legend and pioneering artist she is.
It's the way it should've always been.
Whether you agree or disagree, follow ETInside on Twitter, Instagram, Facebook and Tumblr.
You can check out the latest casting calls and Entertainment News by clicking: Click Here
Click the logo below to go to the Home Page of the Website
Click the logo below to follow ETInside on Twitter
Click the logo below to follow ETInside on Facebook

Click the logo below to follow ETInside on Instagram

Click the logo below to follow ETInside on Pinterest

Click the logo below to follow ETInside on Medium