Netflix knows how to turn shows into instant phenomenons. For fans of Blood & Water, Netflix's latest series to debut, the show is just that. These fans are already eager for more of the show's story. The series debuted with just six episodes, and now fans are wondering if Netflix has confirmed whether the show will have a second season. Thus far, it seems like the signs are good about the show's future.
What is 'Blood & Water' about?
Blood & Water is a South African series that tells the story of a high school girl whose sister was abducted by human traffickers many years prior to the start of the series. All of the episodes hit Netflix on May 20, but the series left plenty of unanswered questions that seem to suggest the possibility of a Season 2.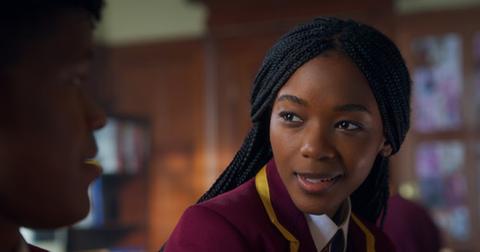 Will 'Blood & Water' get a second season?
Netflix has not confirmed whether the show will be getting a second season. Given that the first season just dropped, it's possible that they'll want to collect additional data on how popular it is before commissioning more of it. The fact that Blood & Water is one of the first shows from South Africa to hit the platform actually helps its odds of renewal, as Netflix tends to renew the first shows it gets from new countries.
That decision to renew shows from new regions is likely a conscious effort to expand the reach of Netflix across the globe. While the service is already dominant in America, in other countries, Netflix is still working to break into the daily habits of TV watchers. Renewing Blood & Water will likely help it increase its presence in South Africa.
'Blood & Water' is the second show to debut on Netflix from South Africa
The first South African show to make its debut on Netflix was Queen Sono, which was renewed for a second season following the airing of its first. In the statement on the renewal, there were references to Netflix's continued commitment to telling stories in Africa.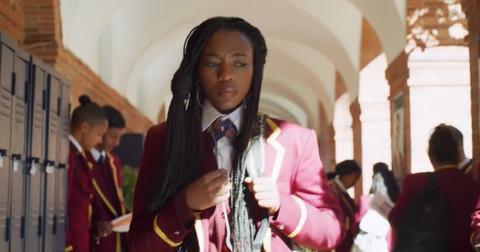 "The first season of Queen Sono marked the beginning of our journey to introduce the world to exciting stories that are made in Africa," said Dorothy Ghettuba, who heads up African series for the company. It seems likely that that trend will continue for Blood & Water.
The renewal of 'Queen Sono' may offer hints for the future of 'Blood & Water'
Queen Sono was renewed for a second season in April of this year, exactly two months after the show first debuted on Netflix. Going by that schedule, it's possible that we'll hear word about whether or not Blood & Water will be renewed in mid-July.
Ironically, the coronavirus pandemic could also be helping Blood & Water's chances of renewal. Newsweek has reported that, because the virus has shut down production in many places, Netflix may be looking for places where it can film new content. South Africa's lockdown could ease as early as June, giving the company an opportunity to film more episodes of the show there.
You can check out the latest casting calls and Entertainment News by clicking: Click Here
Click the logo below to go to the Home Page of the Website
Click the logo below to follow ETInside on Twitter
Click the logo below to follow ETInside on Facebook

Click the logo below to follow ETInside on Instagram

Click the logo below to follow ETInside on Pinterest

Click the logo below to follow ETInside on Medium