Note to self: Gabrielle Union is the most inspiring woman ever. During a recent interview, the longtime actress, 46, revealed a number of personal insights about herself including the exact reason why she chose her surrogate to carry her first child.
As much as Gabrielle wanted "to cook" her own baby, the Bring It On alum suffered over seven miscarriages, as well as three failed attempts at IVF treatment. With that, she and her husband, Dwyane Wade, decided that a surrogate was the most viable option.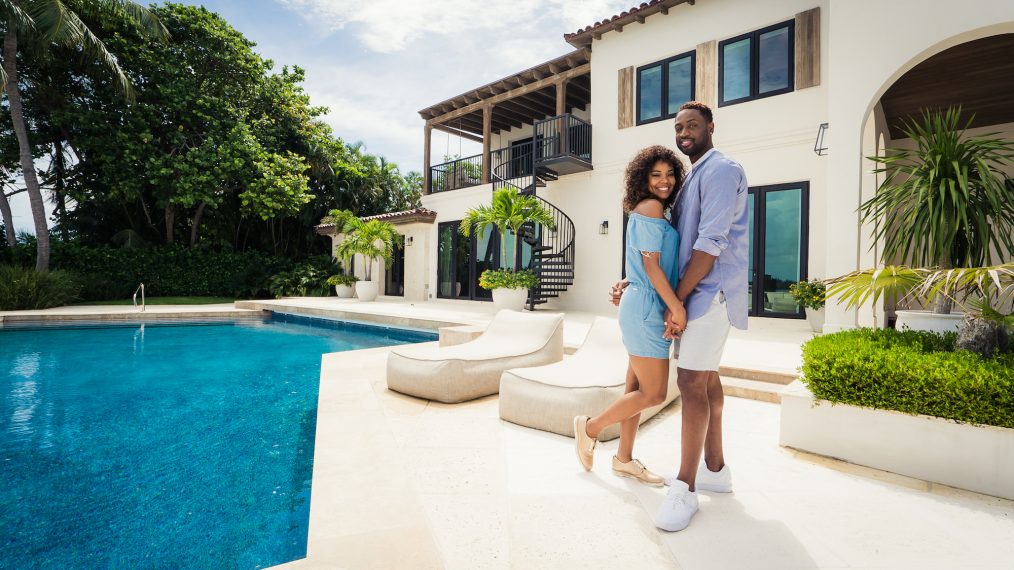 "The idea of it felt like surrendering to failure," Gabrielle admitted to Woman's Health. However, she eventually grew to accept her decision. So much so, that when the time came for Gabrielle to choose her surrogate, she only had one thing on her mind. "Some people care about the race, religion or food habits of their surrogate. I was like, 'I want a reader.'"
We S-T-A-N a literary mama, y'all. Gabrielle then went on to detail the exact moment she knew her surrogate was The One. "She said, 'I love the smell of the pages,'" and that was that! Fast forward nine months later … and voila! Gabrielle and Dwayne, 37, welcomed their baby girl, Kaavia James Union Wade, to the world on November 8, 2018.
"I was like, 'Oh my god, this is my baby,'" Gabrielle recalled of the day her daughter was born. "I wanted to fight everybody in that room for various reasons and no reason." Hell yeah, girl! You own that maternal instinct. Based on the A-lister's social media, Gabrielle and her NBA baller are beyond in love with Kaavia.
In fact, the lovebirds are constantly giving fans updates about her growth, and honestly, their family is #goals on #goals on #goals. Here's hoping that Gabrielle continues to share her story with women everywhere! She's an inspiration to all those who feel less than for being unable to carry a baby.
You can check out the latest casting calls and Entertainment News by clicking: Click Here
Click the logo below to go to the Home Page of the Website
Click the logo below to follow ETInside on Twitter
Click the logo below to follow ETInside on Facebook

Click the logo below to follow ETInside on Instagram

Click the logo below to follow ETInside on Pinterest

Click the logo below to follow ETInside on Medium