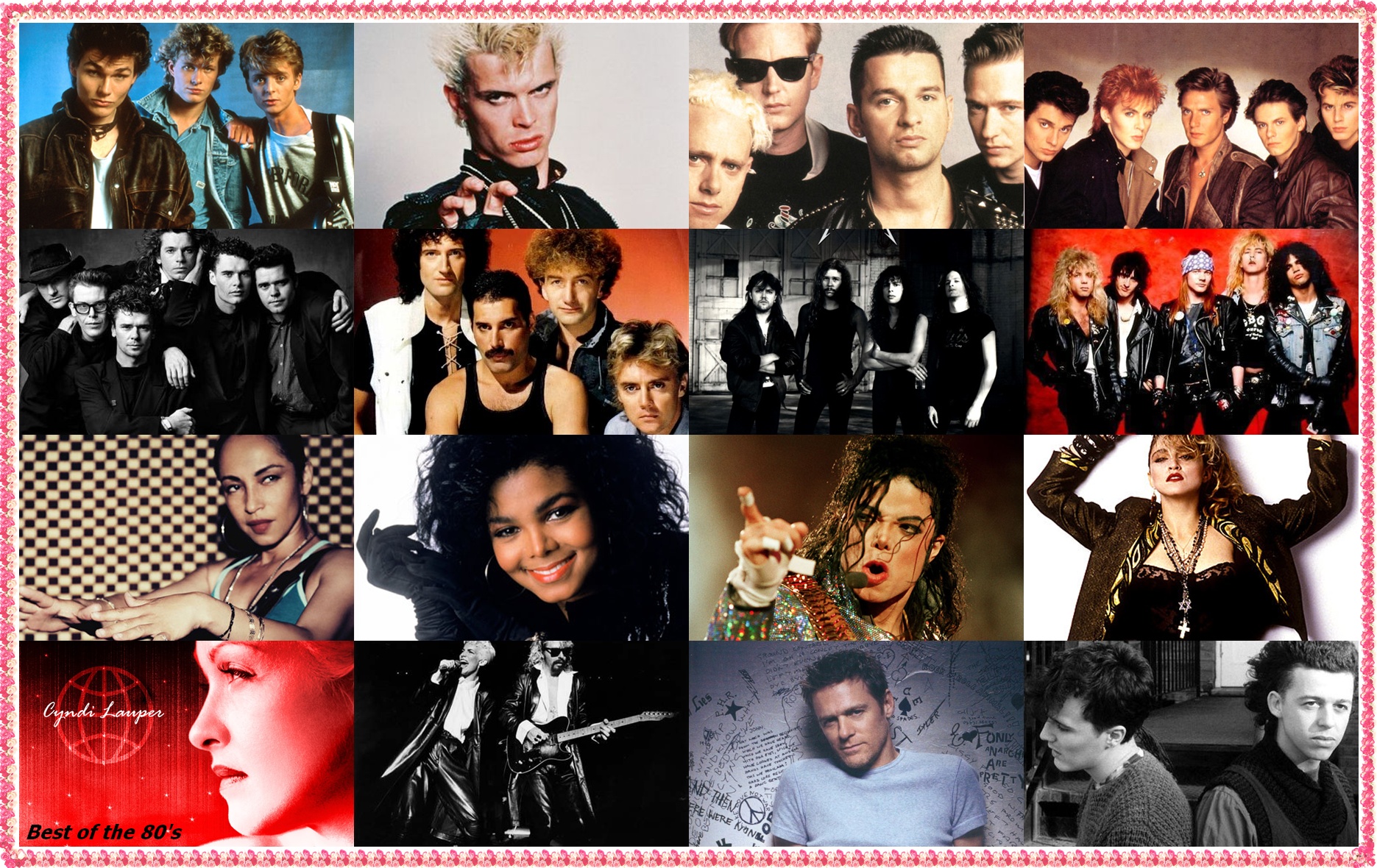 Before we get started let us say, this isn't a popularity list, this is a list of the most influential. The people on this list changed music forever and inspired artists to follow in their footsteps. Names like Prince was omitted because even though he was a talented artist, there weren't too many artists after him that followed in his footsteps. Whitney Houston will always be considered "The Voice" of her generation, she was discovered because of the artists that she emulated. Stevie Wonder, Dolly Parton and Marvin Gaye are not on the list simply because if this was the top 25 list, they would definitely make it but we are only honoring 20 artists.
Our Twitter followers sent in thousands and thousands of artists for this list, digging deep into the annals of history and exploring the sounds of the entire globe. We painstakingly researched practically all music ever made, modern and classical, popular and experimental, chart-topping and obscure. You may not agree with every artist on this list, but one thing is for certain: You're going to respect the hell out of it.
Comments via Twitter page using the hashtag #ETInside as to who you feel should be left off the list or who you think should be added to the list.
Janet Jackson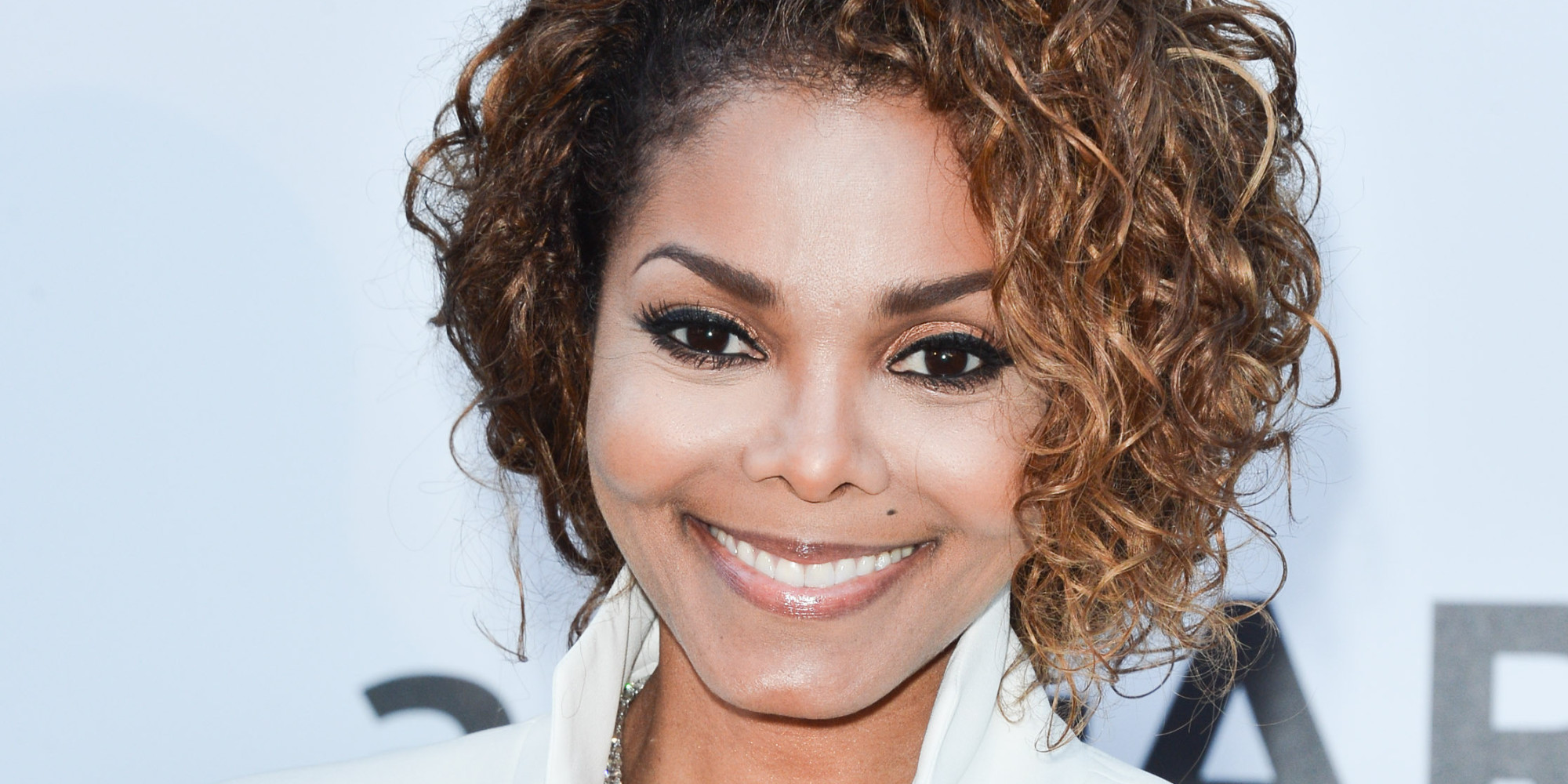 Some would be surprised to see Michael's baby sister on the list but Janet totally changed female music forever! Before Janet released her CD "Control", women were judged on their singing ability. Once "Control", "Rythm Nation" and "Janet" became monster hits, the industry tried to copy her formula of being a woman who is beautiful, can dance, appeal to a wide range of the American demographic and being more of an entertainer rather than a great singer. Basically, women were signed to deals more so because of their looks rather than their talents thanks to the success of Janet Jackson. If you think we are wrong, compare the chart topping women when Janet released "Control" in 1986 (Pat Benatar, Tina Turner, Whitney Houston, Aretha Franklin) and compare them to the top selling women after Janet released the "Janet" CD in 1993. (The Spice Girls, Mary J. Blige, TLC). The industry has moved even farther from signing people with pure talent and relying on looks music thanks in part for the formula of Janet Jackson. (There would be no Beyonce had there never been a Janet)
Johannes Sebastian Bach
Bach was a total badass. His name is practically synonymous with Baroque music, and by the turn of the 18th century he had become its master composer. His choir, instrument, and orchestral arrangements are painstakingly technical and well-organized, and he was a compositional powerhouse. Over his lifetime, he produced over 200 cantatas, concertos, and suites, which are still considered among the most beautifully arranged pieces of all time. Not exactly a lightweight. (There would be no Quincy Jones had there been no Bach)
The Rolling Stones
They may have claimed "It's only rock n' roll," but the music of the Rolling Stones helped define a generation. Mick Jagger, Keith Richards and the crew came to represent the edgier side of the British Invasion, serving as countercultural symbols of youthful rebellion and sexual liberation during a time of sweeping social change. By 1965 the Stones were dominating charts around the world. We owe much of today's pop-rock structures to the music they pioneered. (There would be no U2 had there been no Rolling Stones)
Notorious B.I.G.
The man born Christopher Wallace brought a swagger to hip-hop that other rappers today – fifteen years after his death – still can't touch. Considered by many to be the greatest MC ever, Biggie told complex and emotional stories through intricate rhymes that sounded effortless. Never contrived and never soft, he remains beloved by underground and mainstream fans alike. Just as his career was taking off, he was killed in a drive-by shooting in Los Angeles, the details of which are still disputed. (There would be no Kanye West had there been no Biggie)
Bob Marley
Reggae singer-songwriter Bob Marley has become a college-stoner icon, but in his embrace of the Rastafari movement he was as much a fighter as a lover. His political and social calls to action, which urged repatriation to Africa, are as galvanizing today as they were 40 years ago. Though he hailed from Jamaica, he remains perhaps the cultural icon of island countries and the African diaspora around the world. (Bob Marley was Reggie music, case closed)
Madonna
When asked by Dick Clark on American Bandstand in 1983 what her dreams were, a young Madonna replied, "To rule the world." She proceeded to do just that, releasing eleven blockbuster studio albums to date and becoming the world's top-selling female recording artist ever. The mother of reinvention, she has endlessly reworked her image and style, affecting our culture in myriad, rippling ways. Though she's sometimes criticized for following fads in her personal life, when it comes to her music the culture usually mirrors her. (There would be no Lady Gaga had it not been for Madonna)
Tupac Shakur
Tupac Shakur was a fiery ferocious MC, an auspicious actor, a man so beautiful he made you wanna touch the screen, the photograph, him. He made you wanna see those vanilla teeth, the wet sweet wild eyes, the fleshy lip, the lashes like fans like feathers on his fudgy skin. He made you want to kill him, defend him, make him your baby. He dared you to find the lies, to prove he's crazy. Tupac keeps you searching, even now, for the line between him and the him he put out there for you to see, for the line between being and acting, between how one rolls through life and how one rocks the microphone. (There would be no reason for Jay-Z if there were no Pac)
Frank Sinatra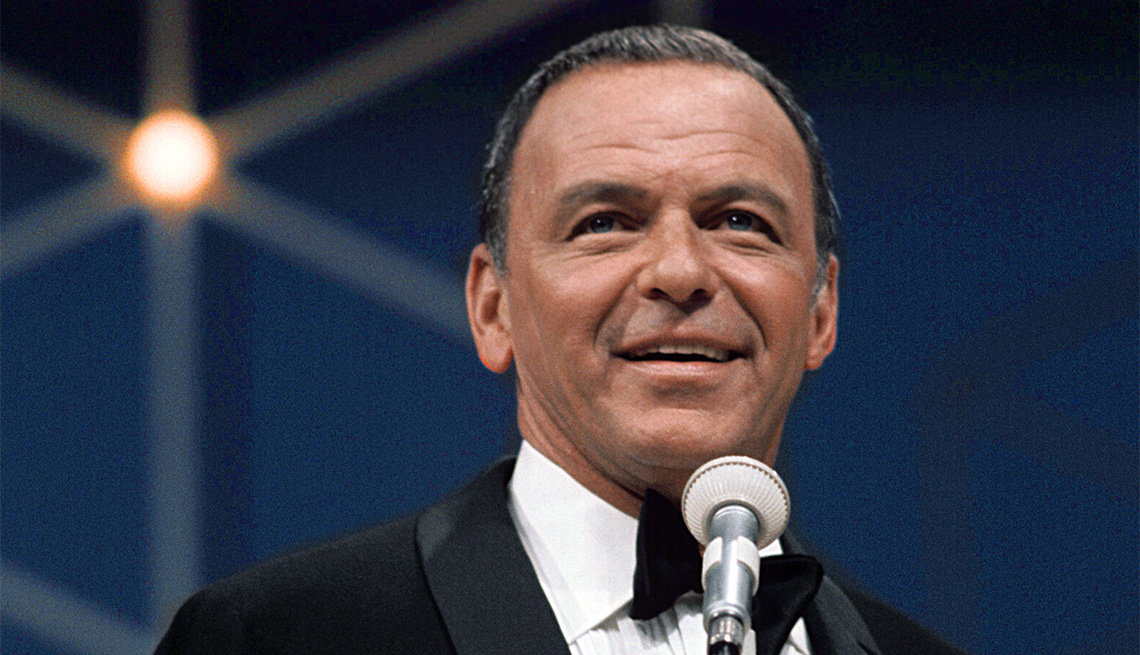 Sinatra was the first modern pop superstar. Following his idol Bing Crosby, who had pioneered the use of the microphone, Sinatra transformed popular singing by infusing lyrics with a personal, intimate point of view that conveyed a steady current of eroticism. Almost singlehandedly, he helped lead a revival of vocalized swing music that took American pop to a new level of musical sophistication. His 1950's recordings were instrumental in establishing a canon of American pop song literature." (We would have never known Justin Timberlake if Sinatra hadn't laid the groundwork)
Miles Davis
Somehow in his more than forty years of recording, Miles Davis never drifted into irrelevancy. He was an intense and spiritual figure who refused to be pigeon-holed by any single style of expression. Through his trumpet playing and band leadership, he constantly sought new ways to manifest improvised performance. This rejection of the status quo put him at the forefront of major developments in jazz and rock last century – including bebop, cool jazz, fusion, and even jazz hip-hop. No one else in music can claim such a long reign as the King of Cool. (Because of Miles, people cared about the artistry of Prince)
Billie Holiday
Billie Holiday didn't write that many of her songs, but her gift, like that of an inspired classical musician, was in the interpretation. Her voice summoned that which was dramatic, urgent and necessary as if from the center of the earth. Today's politically-minded performers could take inspiration from her protest music; she knew that imagery and real soul impact listeners more strongly than corny, overly-dogmatic messages. (Diana Ross has been quoted as saying she patterned her silky singing style after Ms. Holiday)
George Strait
Some might say the beauty of George Strait is you know what you're going to get, straight ahead country music. But the real beauty of George Strait is his innate ability to collide comfortable and worn with fresh and exciting every time he straps on his guitar and steps up to the microphone. (Taylor Swift wouldn't be here today had it not been for George Strait appealing to a greater audience)
Mahalia Jackson
Long before Oprah Winfrey called Whitney Houston, "The Voice", Mahalia Jackson is still to this day called one of the greatest voices in American Christian music of all time. There would be no Aretha Franklin, Whitney Houston or Mariah Carey were it not for the moledic sounds of the "Queen of Gospel Music. Because of her soulful flexibility, every music critics in the world demands that she tops almost every list that involves Gospel Singers. Still to this day, no one can sing "Amazing Great" quite like Mahalia! (Aretha Franklin didn't need to be on the list because Mahalia was on it)
N.W.A
The group The N.W.A was so influential that the name of rap music changed to "Hip Hop". Most rappers made music about why they were better than other rappers or the benefits of partying and having a good time. After The N.W.A, rap music had to be more believable. Rappers then started to rap about everyday life and was usually the voice of inner city youths. Another reason why this group was so great was when they separated and went their separate ways, mostly everyone in the group was equally successful on their own. (Without The N.W.A, we wouldn't have Snoop Dogg and Eminem)
Bob Dylan
Raised Robert Zimmerman in Hibbing, Minnesota, Bob Dylan spent a year at the University of Minnesota and joined the Sigma Alpha Mu fraternity. Then he did a bunch of other stuff, and nowadays performs at minor league baseball stadiums in medium-sized towns around the country. (Any artist you see who represents the common man like Bruce Springsteen is a direct result of Bob Dylan)
Wolfgang Amadeus Mozart
You know those stupid bumper stickers parents put on their cars to brag about their honor student children? Well, Mozart started writing classical compositions at age four. He performed publicly at the Salzburg University a year later. And at seven he picked up a violin and sight-read an entire piece with complete accuracy, without having ever had a violin lesson. Wolfgang Amadeus was a true child prodigy. And this is without mentioning – you know – that he went on to become one of the most highly regarded classical composers ever. (No one would be on the list had it not been for Mozart)
Elvis Presley
Elvis didn't like being called a hero, nor did he enjoy the "king of rock 'n roll" moniker. Teased as a child in Tupelo, Mississippi, he became a loner, learning to play the guitar and finding inspiration in black gospel music and Memphis' bustling Beale Street blues scene. He became a leading figure in the emerging genre of rock, and eventually the best-selling solo artist in the history of popular music. But he never fully shook off the shyness of his youth, and celebrity ultimately proved a fatal curse. (If Justin Bieber don't know who Elvis is, he better find out really quick)
Louis Armstrong

Louis Armstrong was jazz's first superstar. Satchmo's explosive creativity defied conventions of early New Orleans jazz; he was a charismatic showman and dazzling trumpet player who was, literally, too good for his band. His performances were largely responsible for shifting the focus from the group to the soloist, and he was also quite an innovator when it came to scat. Perhaps most importantly, his acceptance by the social elite helped popularize jazz across racial and social boundaries. (Stevie Wonder is a legend because he studied the artistry of Louis)
Michael Jackson
People made a lot of jokes about Michael Jackson before he died; about the way he spoke, the color of his skin, his fondness for zoo animals and children, the clothes he wore, the women he married, the names he chose for his kids, his penchant for grabbing his nuts, his sentimental streak, his plastic surgeries, and his acting talents, or lack thereof. But when he died people made fewer of those jokes. (Usher would have a different line of work had it not been for Michael)
Ludwig Van Beethoven
Considered the best composer of all time, Beethoven challenged authority by refusing to accept the cultural norms of the day. His soulful sonatas and symphonies broke the boundaries of the Classical Era – defined by technical mastery – and ushered in a new period, the Romantic Era. Being deaf didn't stop him from composing masterpieces that endure to this day. (Elton John is the man because of the path that Beethoven left)
The Beatles
Precursors to the Prefab Four, aka the Monkees, the Fab Four from Liverpool started with matching haircuts. But then they began growing their hair out, and that's when shit got real. Before you knew it their hair was much longer than the establishment preferred, and the social order began to decay. Next there was a musical called Hair and then later one called Hairspray. It all got to be a little much, especially if you weren't into hair. (Pink Floyd would be OK but because of The Beatles they are better)
You can check out the latest casting calls and Entertainment News by clicking: Click Here
Click the logo below to go to the Home Page of the Website
Click the logo below to follow ETInside on Twitter
Click the logo below to follow ETInside on Facebook

Click the logo below to follow ETInside on Instagram

Click the logo below to follow ETInside on Pinterest

Click the logo below to follow ETInside on Medium