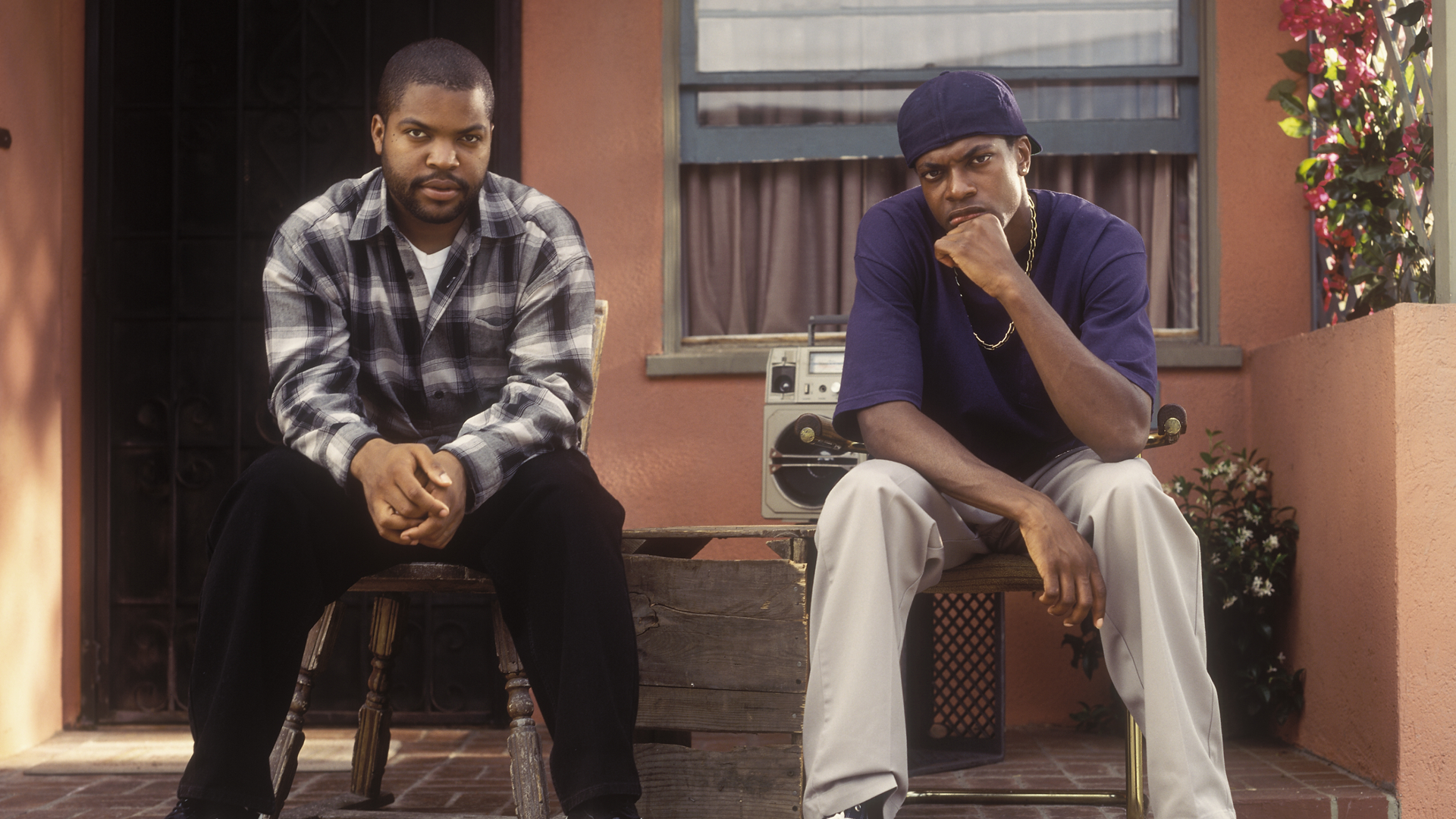 These are the movies that you can never escape — and that's not a bad thing.
They are the movies that you stop everything to watch, can get sucked into even if it's halfway through, and know every single line of.
These are the best rewatchable movies.
From Steven Spielberg classics, like "Jaws" and "Raiders of the Lost Ark," to romantic comedies, such as "How to Lose a Guy in 10 Days" and "Hitch," to classics, like "The Godfather" and "Toy Story," these are the titles that keep us in love with movies.
Here are the 29 most rewatchable movies of all time:
"A Christmas Story" (1983)
Perhaps it's because of the 24-hour marathon of the movie on TV every Christmas, but Bob Clark's adaptation of Jean Shepherd's stories is a nostalgic look at the holidays and childhood that never gets old no matter how many times you watch it (even in one sitting during Christmas Day).
"Back to the Future" (1985)
From the premise to the performances to the soundtrack, everything about Robert Zemeckis' classic makes it a movie that you can never get tired of.
"Big" (1988)
The playfulness of Tom Hanks playing a teenager in an adult's body is the essence of this movie and a joy to watch, even decades later.
"Caddyshack" (1980)
Watching the antics of these snobbish adults on a golf course just never gets old. Rodney Dangerfield's jokes continue to suck you in, even now. Bill Murray and Chevy Chase are amazing, but every line delivered by Dangerfield is solid gold.
"The Devil Wears Prada" (2006)
The style, the attitude — and that's just Stanley Tucci in the movie! This look at the dirty side of the fashion business is always great to put on. Anne Hathaway and Emily Blunt are fantastic, but it's obviously Meryl Streep as the taskmaster and Anna Wintour doppelganger Miranda Priestly that's the movie's heart.
"Dirty Dancing" (1987)
Whether it's to see Johnny (Patrick Swayze) and Baby (Jennifer Grey) fall in love or just to listen to its incredible soundtrack, watching this movie is always worth it.
"E.T. the Extra Terrestrial" (1982)
Spielberg's gift for childlike wonder is at its peak here in one of his most classic titles. Basically, when this movie is on, you have to watch it until the end.
"Ferris Bueller's Day Off" (1986)
John Hughes takes all the teen angst and wildness in his mind and bottles it into this extremely entertaining look at the dream skip day from school. How can you not watch this whenever possible?
"Fight Club" (1999)
David Fincher's classic is required repeat viewing — not just because Brad Pitt and Edward Norton are fantastic in it, but the little Easter eggs hidden throughout that give you hints of what's really going on.
"Finding Nemo" (2003)
The Pixar classic is also one of the best animated movies of all time. There are countless things to love.
"Star Wars: The Force Awakens" (2015)
This is probably one of the most fun "Star Wars" movies to watch again and again. Its fast start right into the action and its homages to the original trilogy make it very easy to get into.
"Hitch" (2005)
It's the charm of Will Smith that's the backbone of this movie. There are also the antics of Kevin James and the chemistry Smith has with Eva Mendes, but mostly it's the movie-star quality of Smith that keeps you coming back to this one.
"Friday" (1995)
The combination of Ice Cube's talents acting onscreen and cowriting the script — along with the out-of-nowhere casting of Chris Tucker — made this an instant classic. If you can't get sucked into this movie two minutes in, something is wrong.
"Gladiator" (2000)
Ridley Scott made Russell Crowe an international superstar (and Oscar winner) in this swords-and-sandals epic. When you need a jolt of energy, this is the movie you can always turn to.
"The Godfather" (1972)
It's one of the greatest movies of all time. You should probably watch it every single day.
"Goodfellas" (1990)
Martin Scorsese's look at mob life is as funny as it is frightening. There is so much to enjoy about this movie that you definitely need repeat viewings to fully appreciate it.
"Groundhog Day" (1993)
Honestly, how dare you if you've seen this movie only once. Bill Murray as a weatherman who repeats the same day is one of his best performances, and the crafting of the story by the director Harold Ramis is masterful. See this movie as many times as possible.
"How to Lose a Guy in 10 Days" (2003)
The best movie from Matthew McConaughey's rom-com era, this one should always be a consideration on a boring Friday night or when you're procrastinating getting work done around your place on a Sunday.
"Jaws" (1975)
It's the movie that made Spielberg the toast of Hollywood, and it's always worth a watch.
"Mean Girls" (2004)
There have been many movies made about high school, but very few of them hit the right level of eerie accuracy and off-the-wall silliness of the experience like this one does.
"Memento" (2000)
This might be the most important movie on this list. Eighteen years after its release and I can still catch new things in this movie that I didn't see the first dozen times.
"The Notebook" (2004)
Find someone who looks at you the way Ryan Gosling and Rachel McAdams look at each other in this movie, and go and watch it for a weekend straight with them. You're welcome.
"Office Space" (1999)
Mike Judge basically takes everything we hate about the real world and puts it into this movie. You can't help but watch it whenever it's on and wonder how Judge tapped into what you experience at work every day.
"Out of Sight" (1998)
Steven Soderbergh makes a classic crime caper proving that both George Clooney and Jennifer Lopez can be movie stars. Everything about this movie is done so well.
"The Princess Bride" (1987)
Rob Reiner's classic love tale continues to delight, decades after its release.
"Raiders of the Lost Ark" (1981)
It's Spielberg again! Harrison Ford's iconic archaeologist/adventurer character stars in this action masterpiece. So many movies since have tried to emulate this. That's cool and all, but it never beats watching what sparked the inspiration.
You can check out the latest casting calls and Entertainment News by clicking: Click Here
Click the logo below to go to the Home Page of the Website
Click the logo below to follow ETInside on Twitter
Click the logo below to follow ETInside on Facebook

Click the logo below to follow ETInside on Instagram

Click the logo below to follow ETInside on Pinterest

Click the logo below to follow ETInside on Medium