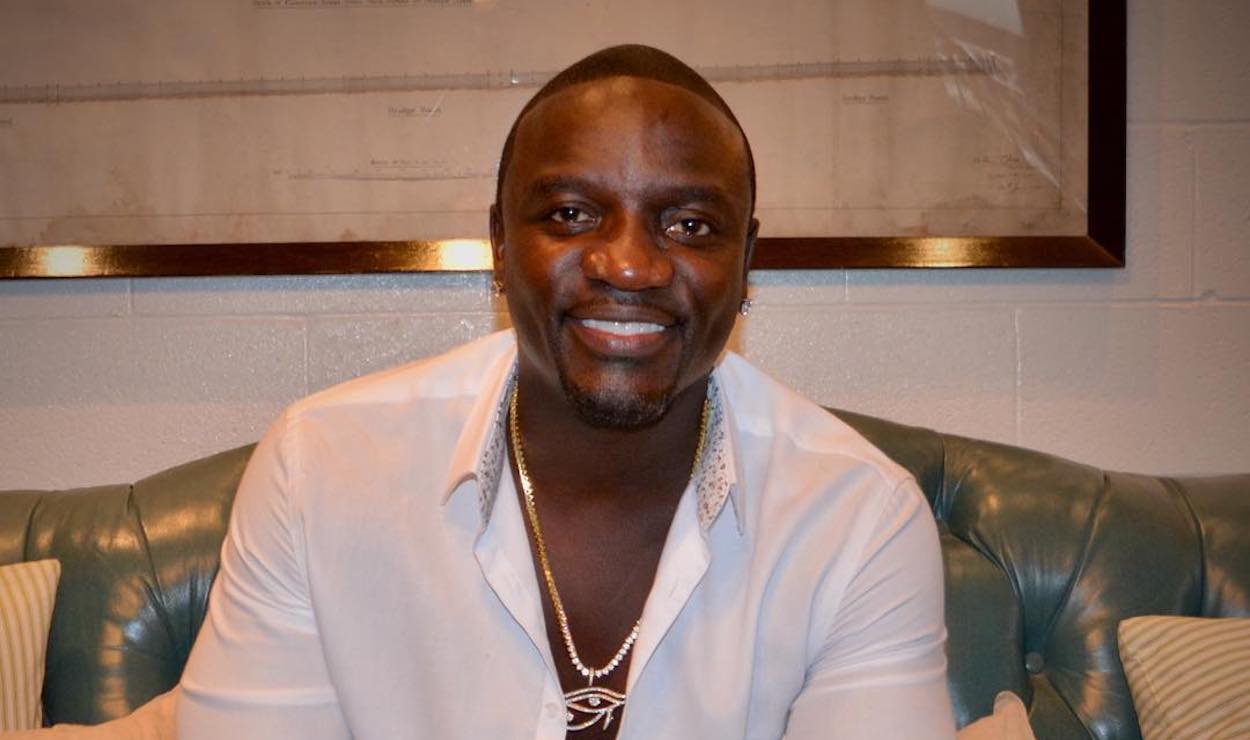 Senegalese-American singer Akon says young music artists should avoid looking for lucrative record deals and instead focus on building their careers independently.
"In the next 3 to 5 years, the major labels won't exist anymore," the multi-platinum selling R&B artist told CNBC in an interview. "So just stop looking for a record deal."
"You're wasting your time, you're losing money doing it obviously, and you're gonna lose control," he added.
Akon, whose real name is Aliaune Thiam, enjoyed much popularity in the mid-2000s with hits like "Smack That" and "I Wanna Love You." He started two successful record labels, and more recently launched a third in partnership with Motown veteran Kedar Massenburg.
Artists have increasingly gone down the route of launching their careers through unorthodox methods like releasing a mixtape online to gain traction for their music. Chance the Rapper is one artist in America that managed to do exactly that, while Stormzy in the U.K. went viral with a track posted onto YouTube.
According to Akon, that might be the way to go for other emerging musicians, though he says he himself was "super lucky" because he "actually went through the system" to learn the music business.
"Now it's a totally different game," he said. "You're almost negotiating against yourself when you decide to go to a major."
"All you know is they offered you a million bucks," Akon added. "You're not even realizing your streaming revenue alone before you've monetized it is worth five million bucks."
"You gotta understand the business, learn how it actually works and just stay independent because that's the best way to go."
The music business was built on robbing the artist.
He says he spent a great deal of his childhood in Senegal, and more recently has set up a few initiatives aimed at addressing poverty in Africa. One is a project looking to provide electricity to more Africans with solar power, while another is a cryptocurrency, aptly named "Akoin," which would be used in a city being built in his country of heritage.
While some artists have bemoaned the increased availability of their music online squeezing their income, Akon claimed that the rise of technology means the industry is actually "a lot more vibrant now than it used to be."
"The music business was built on robbing the artist," Akon said. "The first contract ever made has never changed. You're just amending it."
"You're going to get stabbed no matter how you look at it — the question is, how do I negotiate to where the knife isn't pushed so deep? What digital did is it created 50% of the transparency we always needed."
You can check out the latest casting calls and Entertainment News by clicking: Click Here
Click the logo below to go to the Home Page of the Website
Click the logo below to follow ETInside on Twitter
Click the logo below to follow ETInside on Facebook

Click the logo below to follow ETInside on Instagram

Click the logo below to follow ETInside on Pinterest

Click the logo below to follow ETInside on Medium