Since its inception in 2013, Tamera Mowry-Housley has been a staple on daytime talk show The Real. She's moving on to other things, though, and revealed her plan in an Instagram post full of gratitude for the time she spent on the show.
Mowry-Housley shared a text-filled photo about the decision to leave on Monday. "For seven years, my home and heart has been at The Real," the post began. "The friendships that I've made there will last a lifetime, and the people that I've had the blessing to interview have changed my life for the better."
It continued. "To my fellow hosts, I love you, I will miss you, and I will always be there for you. Thank you for teaching me, supporting me, and loving all of me. Sisters forever. I'll be rooting for you, as I look forward to spending more time with my family, pursuing amazing new opportunities, and embarking on the next chapter of my life."
https://www.instagram.com/p/CCmdUqFJ4YK/?utm_source=ig_web_copy_link
So what, exactly, is Mowry-Housley's next chapter? While the Sister, Sister actor didn't reveal anything upfront about her next career steps, there may be a clue in a statement from Telepictures, The Real's production company.
"We fully support Tamera's decision to spend more time with her family, even if that means she's not one of our hosts on The Real," they told People. "She will always be part of The Real family. We look forward to developing future projects with her and welcoming her back as a regular guest on the show."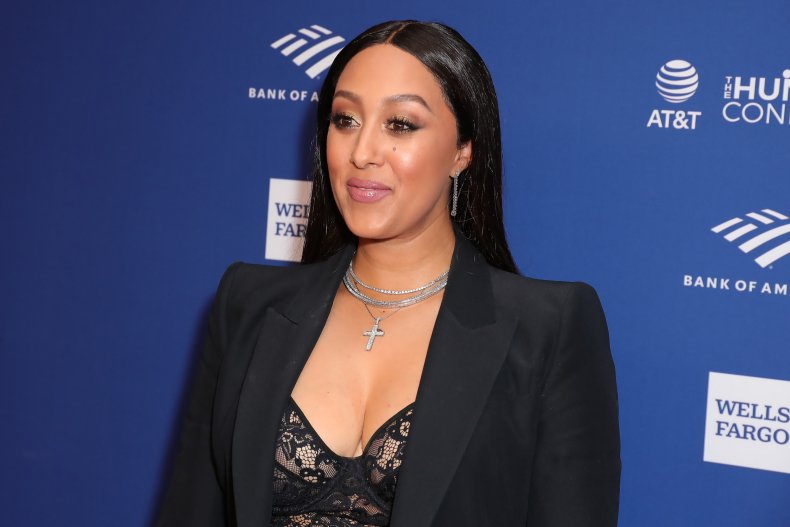 Mowry-Housley is a mother of two, who often shares her family adventures and daily activities on Instagram. Past that, though, Mowry-Housley and husband Adam Housley let viewers into their life through their YouTube series, The Housley Life. Every Wednesday, the couple uploads a new video with everything from couple story times to family dinner ideas.
The channel gives longtime, and new fans of Mowry-Housley personal access to her life. On the channel, she reveals her skincare routine, talks about falling in love with her husband Adam and even lets her children film Q&A style videos. You can explore the channel here.
It's possible Mowry-Housley isn't jumping directly into another career project, and may just capitalize on the success of their family adventures. The Internet Movie Database doesn't list any upcoming projects for the actor and host. Her most recent film was the 2019 Christmas movie A Christmas Miracle.
ETI reached out to Mowry-Housley to ask what's on her horizon besides spending time with family in this next chapter but didn't hear back at the time of publication.
You can check out the latest casting calls and Entertainment News by clicking: Click Here
Click the logo below to go to the Home Page of the Website
Click the logo below to follow ETInside on Twitter
Click the logo below to follow ETInside on Facebook

Click the logo below to follow ETInside on Instagram

Click the logo below to follow ETInside on Pinterest

Click the logo below to follow ETInside on Medium