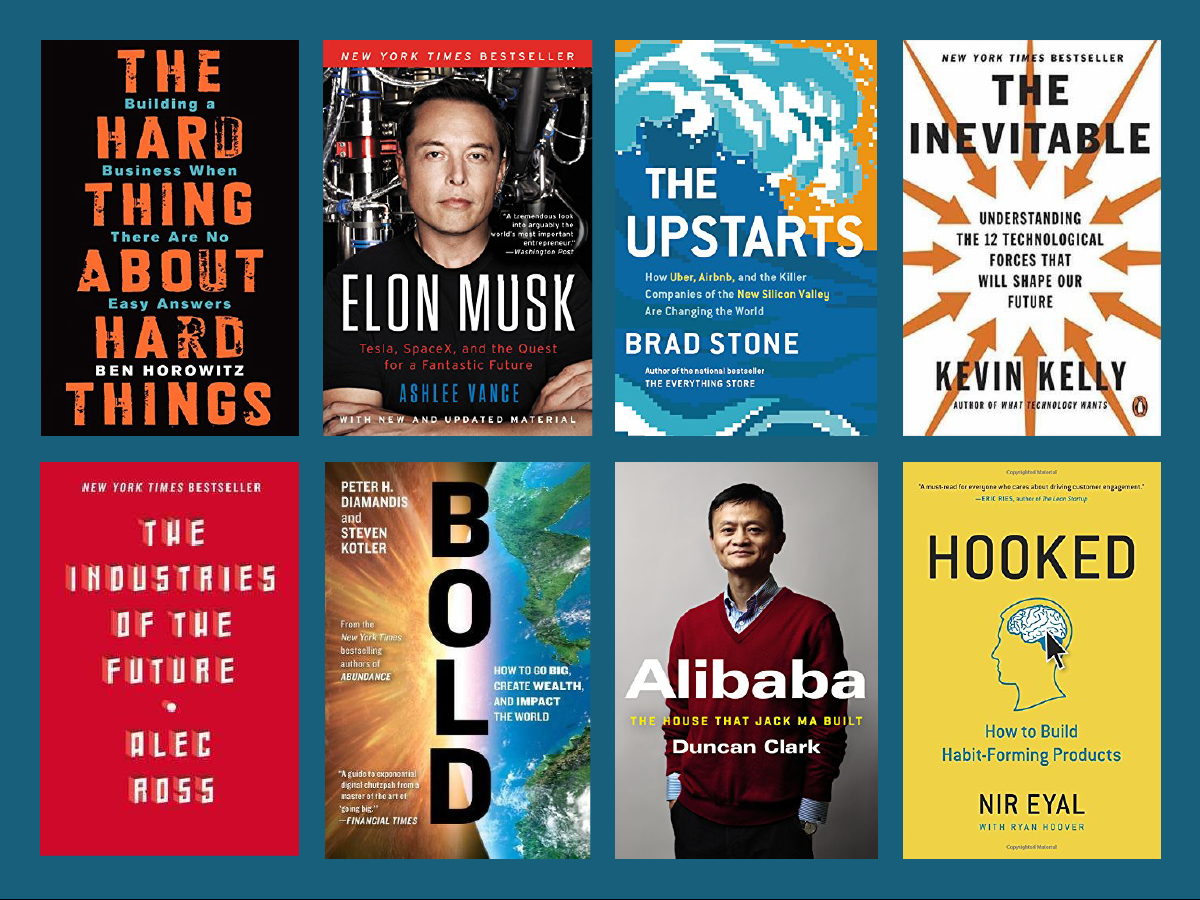 If you're looking to fortify or launch a career, reading the canonical and formative as well as the provocative and emerging books in your chosen field is a quick way to glean a lot of valuable info in a little time.
A career in tech is not much different in this way. Books and their considerable, inexhaustible wisdom are not exclusive to other fields.
In fact, tech icons like Mark Zuckerberg and Bill Gates have even started their own book clubs. In 2015, Bill Gates said he reads more than 50 books a year and Zuckerberg was reading a new book every two weeks. They're both well-known for giving out ample reading recommendations.
In many ways, books allow for the same thing innovation and technology aim to do — create a place where everything you imagine can exist.
Below, you'll find 15 books that help inform readers about the trends, skills, challenges, and predictions for a technological world. It includes many written by tech CEOs, like "Zero to One," "Lean In," "The Hard Thing About Hard Things," and "How Google Works," as well as scholars, biographers, and thought leaders.
Take a look at 15 of the best books available for those looking to succeed in tech:
Captions taken from Amazon and edited for length.

You can check out the latest casting calls and Entertainment News by clicking: Click Here
Click the logo below to go to the Home Page of the Website
Click the logo below to follow ETInside on Twitter
Click the logo below to follow ETInside on Facebook

Click the logo below to follow ETInside on Instagram

Click the logo below to follow ETInside on Pinterest

Click the logo below to follow ETInside on Medium