The current coronavirus outbreak has led to an increase in streaming and binging and rewatching of all kinds, but while some people find solace in watching post-apocalyptic films or sci-fi flicks, others want a good ol' distraction. Comedies are definitely the best genre for that, as there's nothing better than having a laugh when you're feeling down—and watching a funny movie with your buddies on a Netflix Party will definitely lift your spirits.
There's something for everyone on this list, and the films here range from kid-friendly animated picks to raunchy comedies to that classic movie that you watched once a couple of years ago but haven't seen since.
So without further ado, here are the 2o best comedies on Netflix right now.
The Hangover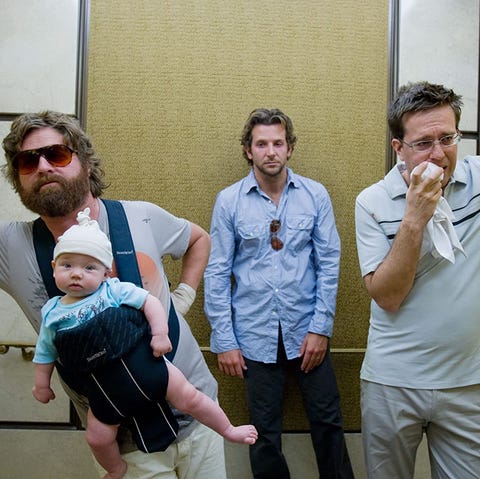 Yes, we know you've probably seen The Hangover a million times since it first debuted in 2009, but seeing Bradley Cooper, Ed Helms, Zach Galifianakis stumble around Vegas while trying to find Justin Bartha is just what we all need right now.
Death at a Funeral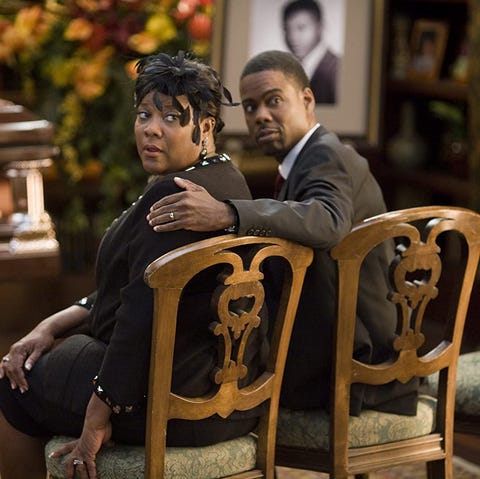 While attending a funeral isn't usually a funny affair, Chris Rock and Martin Lawrence manage to make Death at a Funeral a must watch. And if Rock and Lawrence aren't enough for you, the ensemble cast also includes Danny Glover, Regina Hall, Peter Dinklage, James Marsden, Tracy Morgan, Loretta Devine, Zoë Saldaña, Columbus Short, Luke Wilson, and Kevin Hart. Whew.
Dinner for Schmucks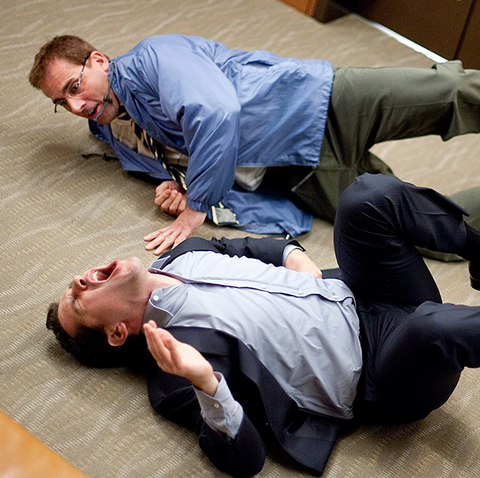 Dinner for Schmucks marked the third collaboration between Paul Rudd and Steve Carrell, and Zach Galifianakis also had a memorable appearance in the film. Rudd plays Tim, a rising executive who finds the perfect guest, (Carell's Barry), for his boss's "dinner for idiots." Hijinks ensue.
Trevor Noah: Son of Patricia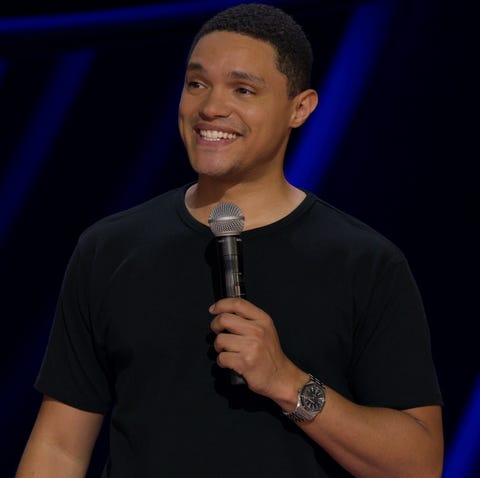 Trevor Noah's stand-up specials combine his unique point of view and natural charisma with his uncanny talent for impressions, and this 2018 special focuses on lessons the comedian learned from his mother, along with lighter issues like "tacos, runaway snakes, and camping."
21 & Over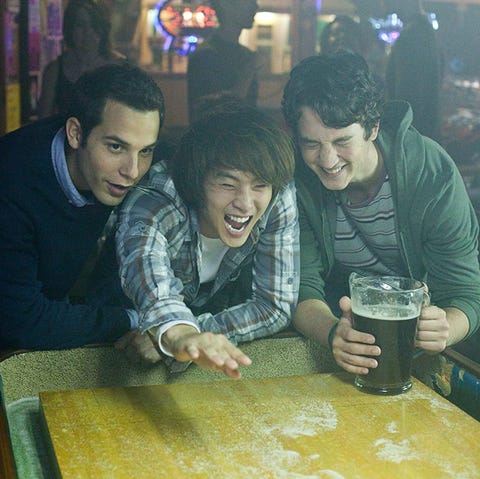 Ever wondered what The Hangover would be like on a college campus? Well, 21 & Over has the answers. Three friends go out for what was meant to a tame night of drinking just hours before one of them has a med school interview, but things get out of hand very quickly.
The Week Of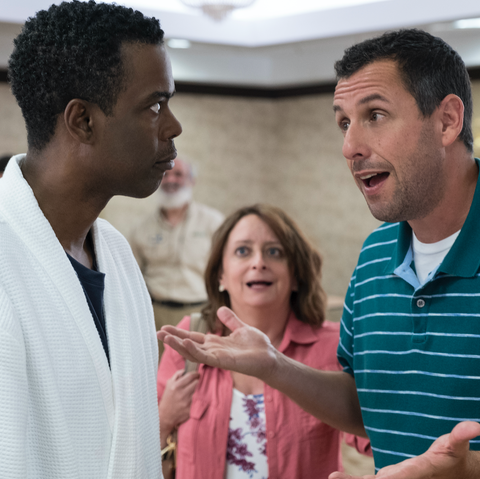 This pick stars Adam Sandler and Chris Rock as two fathers who are fighting over the wedding of their children. Sandler plays construction worker Kenny, and he insists on paying for the wedding even though Rock's character Kirby is a doctor and much more well-off. As you can expect, things don't go well. Rachel Dratch, Steve Buscemi, Allison Strong, and Noah Robbins round out the cast.
Wine Country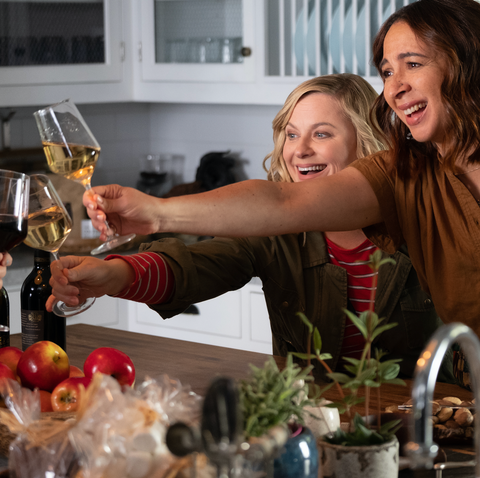 Wine Country is Amy Poehler's feature directorial debut, and she also stars as Abby, a woman planning a birthday celebration and reunion weekend in Napa for her group of friends. Want to know who plays her pals? Well that would be SNL veterans Maya Rudolph, Rachel Dratch, Ana Gasteyer, Paula Pell, and Emily Spivey. Tina Fey also makes an appearance as their lonely Airbnb owner.
Zack and Miri Make a Porno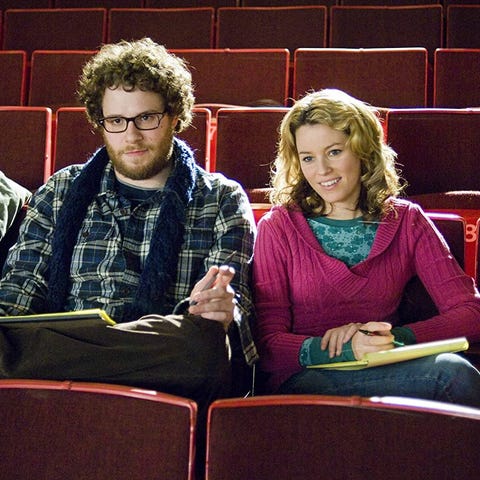 This sex comedy follows broke best friends and roommates Zack and Miri (played by Seth Rogen and Elizabeth Banks, respectively) as they decide to make a porno to help pay their bills.
Austin Powers: International Man of Mystery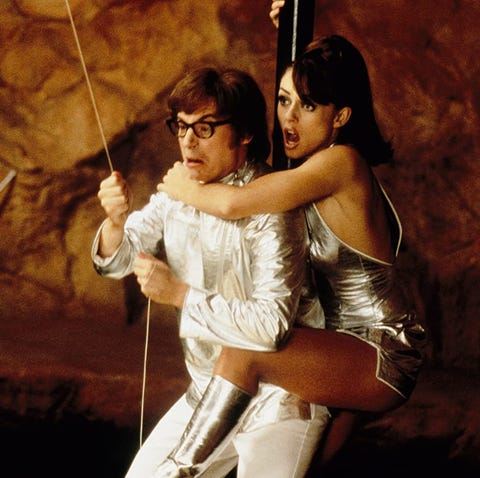 Go back to the beginning of the Austin Powers franchise with International Man of Mystery, the film that started it all. Mike Myers pulls double duty as British spy Austin Powers and his archenemy Dr. Evil, while Elizabeth Hurley plays his sidekick Vanessa Kensington. And if you want even more, the two other films in the trilogy—Austin Powers: The Spy Who Shagged Me and Austin Powers in Goldmember—are also on Netflix.
Scary Movie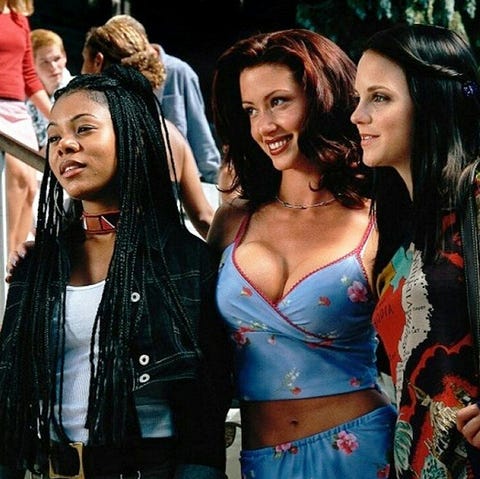 WAYANS BROS. ENTERTAINMENT
This hilarious sleepover classic was inspired by slasher films like Scream and I Know What You Did Last Summer, and it follows a group of teenagers that are stalked and killed by someone wearing a Ghostface mask a year after they accidentally hit a man with their car and dumped his body in a lake. Scary Movie 2 is also available to watch on Netflix, and that movie is a parody of supernatural and haunted house films, including The Exorcist and The Amityville Horror.
Jackass Presents: Bad Grandpa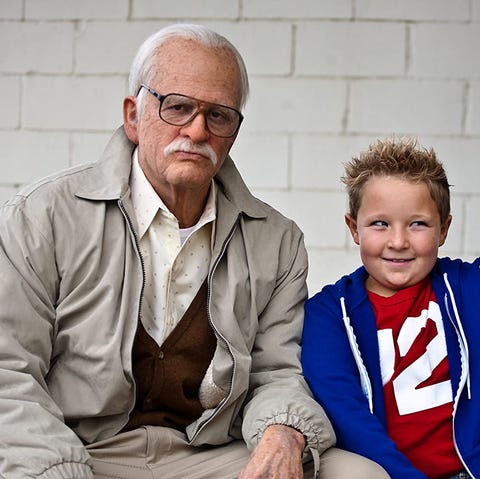 Jackass is definitely for people with a…particular sense of humor, and Bad Grandpa definitely turns up the dial. This hidden camera comedy stars Johnny Knoxville as Irving, a grandfather that is tasked with dropping off his grandson Billy at his father's place in Raleigh.
Bad Boys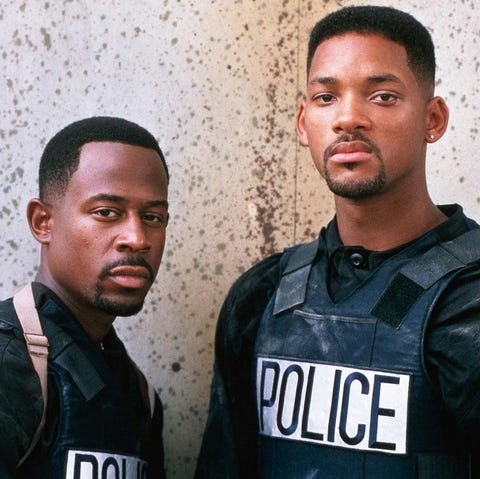 Bad Boys is perfect for those who like their comedies with a little (or a lot) of action, and the film stars Will Smith and Martin Lawrence as Miami detectives Mike Lowrey and Marcus Burnett. The sequel, Bad Boys II, is also on Netflix, and the newly released third film, Bad Boys for Life, is now on Amazon.
Ferris Bueller's Day Off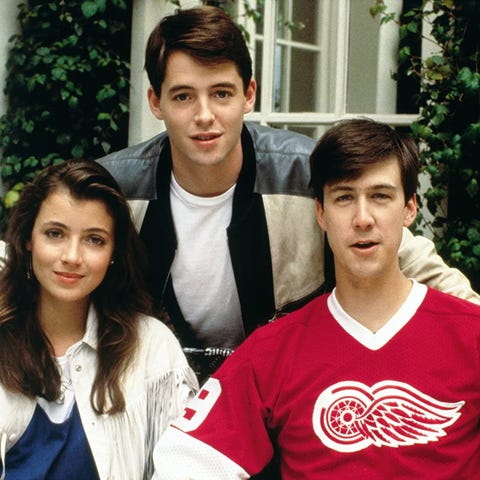 Matthew Broderick stars as Ferris Bueller, a Chicago high-schooler that skips school for a day. As expected, Bueller has a bunch of comedic misadventures, and he regularly breaks the movie's fourth wall, which adds another funny element to the film.
Murder Mystery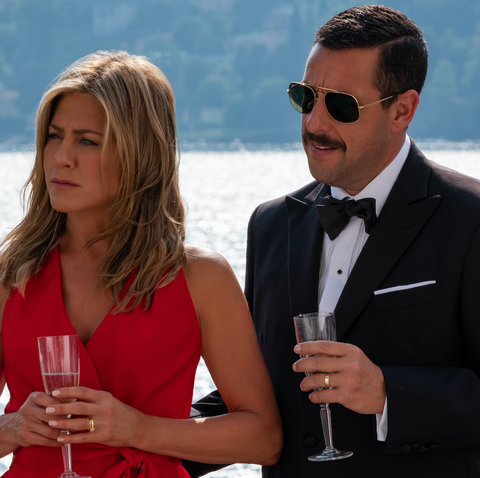 Adam Sandler is at his best when he's teamed up with Jennifer Aniston, and Murder Mystery plays to both of their strengths, as they play a married couple who accidentally get caught up in a murder investigation on a billionaire's yacht.
Groundhog Day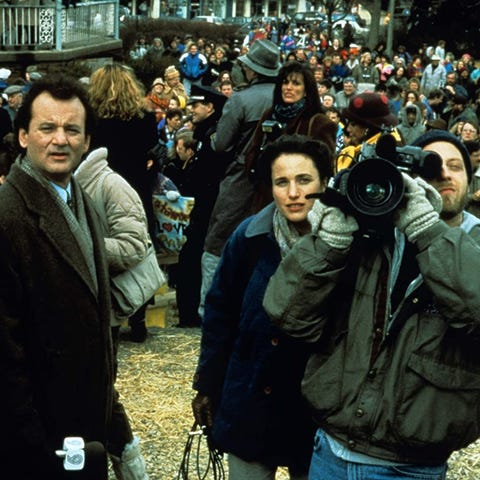 Bill Murray stars as Phil Connors, a TV weatherman who gets caught in a time loop during a Groundhog Day assignment, and he's doomed to keep repeating the same day over and over again until he can figure out how to escape. Andie MacDowell and Chris Elliott co-star.
The Incredibles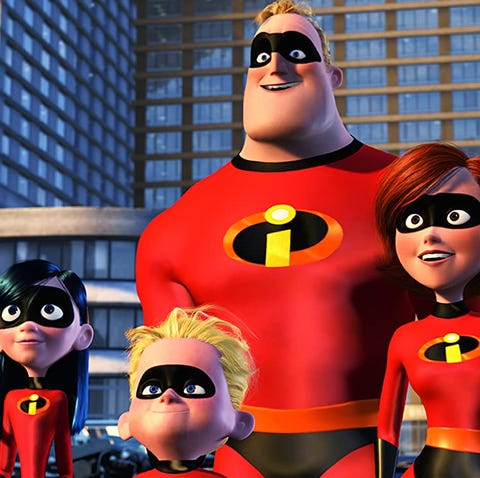 Whether you're watching with your kids or are just an adult fan of cartoons—which we all should be—The Incredibles is a great choice for a lighthearted comedy. The film follows a family of superheroes who hide their powers and attempt to live a quiet suburban life until they're drawn back into their former lives and confront a vengeful fan.
Fun Mom Dinner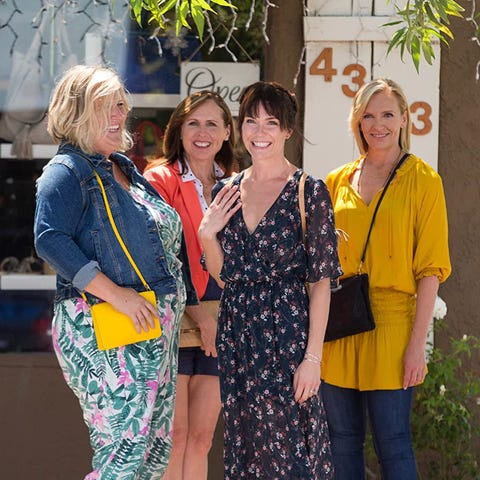 Fun Mom Dinner follows four women (Toni Collette as Kate, Molly Shannon as Jamie, Bridget Everett as Melanie, and Katie Aselton as Emily) as they gather for a rare night out. Of course, the night takes an unexpected and hilarious turn. Adam Levine also makes an appearance as bartender Luke.
To Wong Foo, Thanks for Everything! Julie Newmar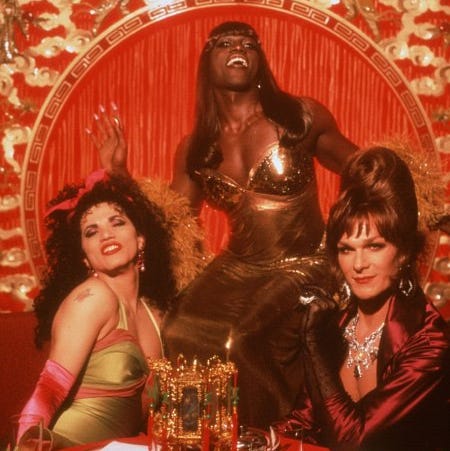 The 1995 comedy film stars Wesley Snipes, Patrick Swayze, and John Leguizamo as three New York City drag queens who go on a road trip. The movie's long title refers to an autographed photo of Julie Newmar that the trio take with them on the trip, and the film is chock full of cameos: Naomi Campbell, Candis Cayne, RuPaul, Joseph Arias, Robin Williams, and Julie Newmar herself.
Good Burger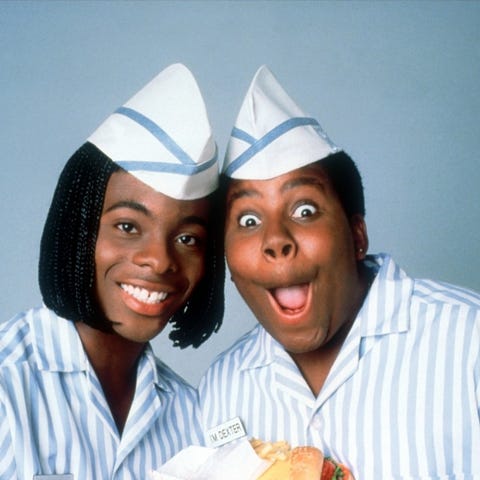 Kenan Thompson appears as Dexter Reed, a high school student that wants to slack off during his summer vacation but instead has to work at fast food spot Good Burger, while Kel Mitchell plays Ed, the kind but clueless cashier. And fun fact—Good Burger is based on the All That sketch of the same name.
Harold & Kumar Go to White Castle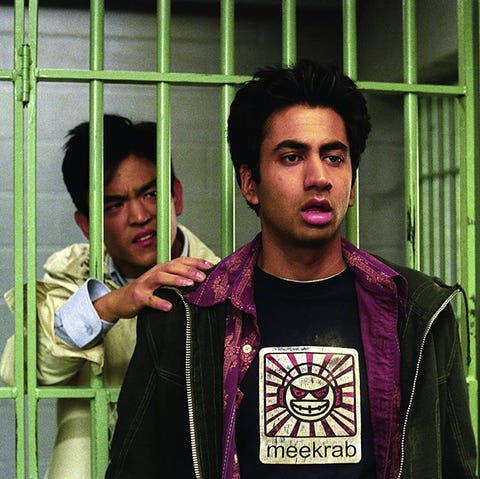 This list wouldn't be complete without a stoner comedy, and John Cho and Kal Penn's first turn as Harold and Kumar is a classic. The duo heads to White Castle after smoking, but they end up on a series of funny mishaps along the way.

You can check out the latest casting calls and Entertainment News by clicking: Click Here
Click the logo below to go to the Home Page of the Website
Click the logo below to follow ETInside on Twitter
Click the logo below to follow ETInside on Facebook

Click the logo below to go to the Home Page of the Website
Click the logo below to follow ETInside on Twitter
Click the logo below to follow ETInside on Facebook

Click the logo below to follow ETInside on Instagram

Click the logo below to follow ETInside on Pinterest

Click the logo below to follow ETInside on Medium