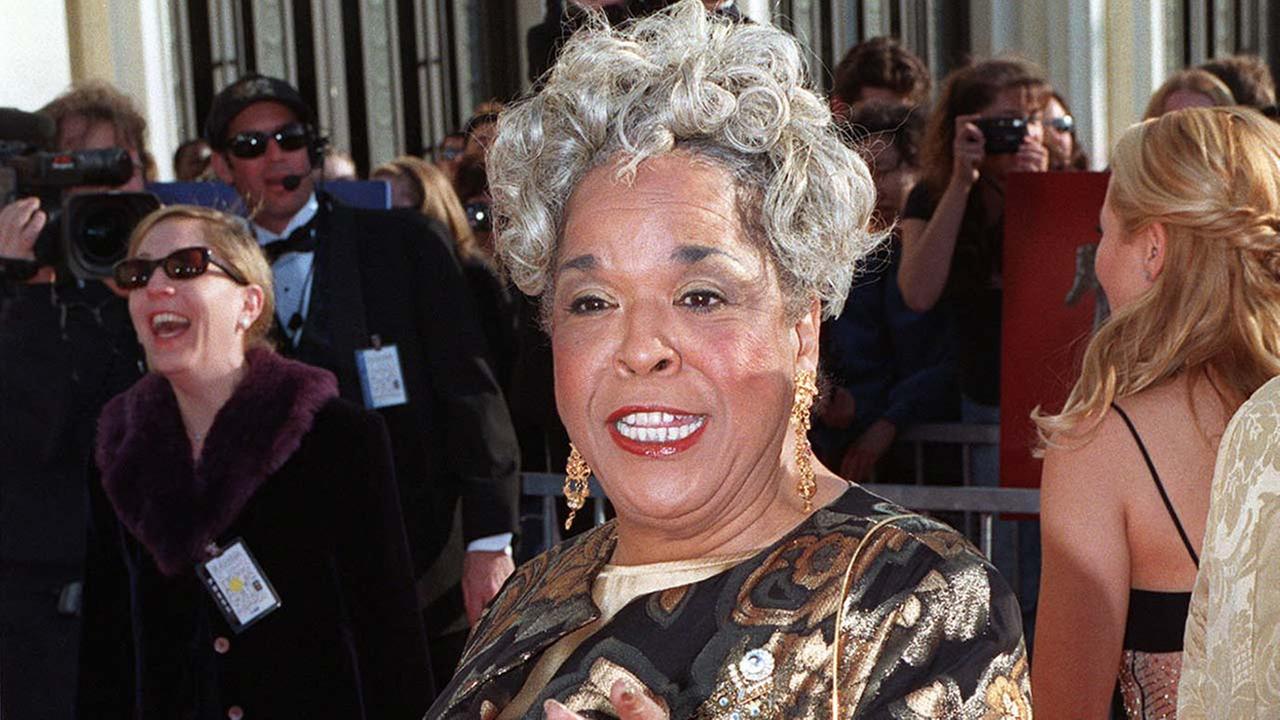 In order to be a legend you have to learn from and study the legends.
A legend today is known for their noted celebrity and larger-than-life accomplishments, whose fame is well-known.
Touched by an Angel star and singer Della Reese has died at age 86. ETInside.com confirmed that Reese passed away on Sunday (Nov. 19) following years of health struggles related to diabetes.
A TV star as well as a gospel and jazz performer, Reese began her career in the late 1950s, working with gospel great Mahalia Jackson while still in her teens and landing a signature hit in 1959 with the sweeping ballad "Don't You Know" from her 1960 album, Della.
Deloreese Patricia Early was born in Detroit, Michigan, on July 6, 1931 and like many of the future stars from the Motor City, began her career singing gospel music in church at an early age. Thanks to her preternaturally rich voice, Reese landed a gig at 13 with gospel icon Mahalia Jackson's group, a stepping stone to her future ventures into music. While pursuing a psychology degree at Wayne State University in Detroit, Reese formed the all-female gospel group The Meditation Singers, one of the first acts of its kind to bring the sacred style to nightclubs in Las Vegas.
After a stint in the Erskine Hawkins Orchestra, Reese signed a contract with Jubilee Records and released the top 20  hit "And That Reminds Me" in 1957, as well as six albums of mostly jazz standards. Her career took off after signing with RCA Records thanks to the track that would become her signature, 1959's "Don't You Know" — adapted from Puccini's music for the opera La Bohéme —  which went all the way to No. 2 on the Billboard Hot 100 and No. 1 on R&B Songs, and scored her a Grammy nomination.
https://www.youtube.com/watch?v=IUDgZS-XKSY
A series of successful albums followed, including 1962's The Classic Della and the next year's Waltz With Me, Della, which led to a nearly decade-long stint touring and performing in Vegas showrooms and two more Grammy nominations for a pair of gospel albums released in the 1990s.
By the late 1960s Reese switched careers and began pursuing acting, including a talk/variety show called Della — the first of its kind to be hosted by a black woman — which ran for nearly 200 episodes before its cancellation in March 1970. After becoming the first black woman to guest host The Tonight Show, Reese branched out into both sitcom and drama work, including recurring role on Chico and the Man, and guest spots in dozens of shows such as The Mod Squad, Police Woman, McCloud, 227, Night Court, Designing Women, Charlie & Co. and The Royal Family.
Her most iconic acting role came in 1994, when she took the lead as the "supervising angel" in the CBS TV drama Touched by an Angel, playing one of three heavenly spirits who try to help the living persevere through tough times. Reese earned two Emmy nominations, as well as Golden Globe and Screen Actors Guild noms during the series' nine-season run, which ended in 2003.
After the show's cancellation Reese continued to appear sporadically in TV series such as That's So Raven and The Young and the Restless, even as she served as a senior minister and founder of her church, Understanding Principles for Better Living in Los Angeles.
You can check out the latest casting calls and Entertainment News by clicking: Click Here
Click the logo below to go to the Home Page of the Website
Click the logo below to follow ETInside on Twitter
Click the logo below to follow ETInside on Facebook

Click the logo below to follow ETInside on Instagram

Click the logo below to follow ETInside on Pinterest

Click the logo below to follow ETInside on Medium