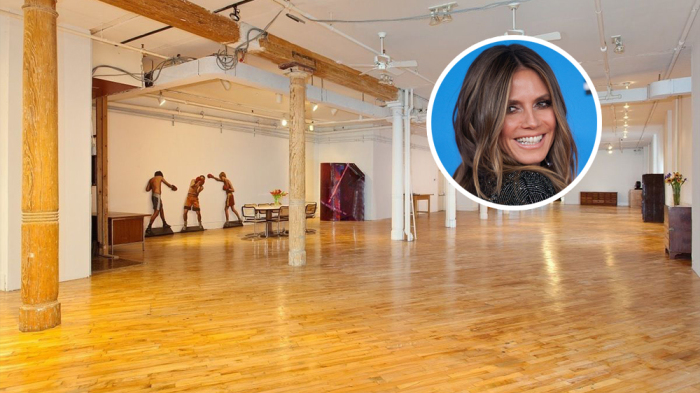 Supermodel turned entrepreneurial businesswoman, fashion designer and reality television mogul Heidi Klum decided to set down some roots in the busy heart of New York City's Soho 'hood with the $5.1 million purchase of a fixer upper penthouse loft atop a handsome, six-story Queen Anne style building that dates to the late 1800s.
Used for decades as an artist's studio and marketed as requiring a "Total Renovation," the 4,772-square-foot space stretches 125-feet from end to end with ten exposed support columns lined up down the middle of the 40-foot wide space. There are airy high ceilings, honey-toned hardwood floors laid at a 45-degree angle to the rectangular space and gigantic sash windows with southern, eastern and southwestern exposures that provide an over the rooftops view of the gleaming World Trade Center and the quirky Herzog de Meuron-designed tower at 56 Leonard Street that is often referred to as Jenga Tower due to its distinctive and seemingly random crown of cantilevered balconies. Marketing materials, which include virtual photo renderings of the loft as it could look after a renovation, indicate the co-operative-style unit, which carries heavy-duty monthly maintenance charges of $7,231, transferred with 120-square-feet of deeded skylight rights and roof rights for the addition of a private terrace were available for purchase by separate agreement through the building's co-op board.
The former "Sports Illustrated Swimsuit Issue" cover model and Victoria Secret Angel, now a judge on "America's Got Talent" and the Emmy winning host of "Project Runway," is not the first famous person to shack up in the three-building complex the extends from traffic thronged Broadway clear through to picturesquely cobblestone paved Mercer Street. Photographer Cindy Sherman owned an approximately 4,100-square-foot, fifth floor loft she used as a photo studio before she sold in July 2005 for $4.625 million to Hank Azaria who held on to it until 2013 when he passed it on for $8 million to Meg Ryan, a serial home renovator who gave the place a photogenic makeover featured in Architectural Digest before she set it out for sale in February 2017 at $10.9 million and sold it five months later for $9,847,500.
Klum has long made her home base in Los Angles where, shortly after she and second husband, mononymic musician Seal, split up but about a year before they were officially divorced in 2014, she shelled out $9.875 million for an almost 12,000-square foot Georgian-style mansion on an almost five acre promontory with canyon-framed views across the San Fernando Valley at the end of a long, gated driveway in a little-heralded but swanky gated enclave in the mansion-sprinkled mountains between Bel Air and Sherman Oaks.
Location:New York City, N.Y.
Price:$5.1 million
Size:4,772 square feet
BEFORE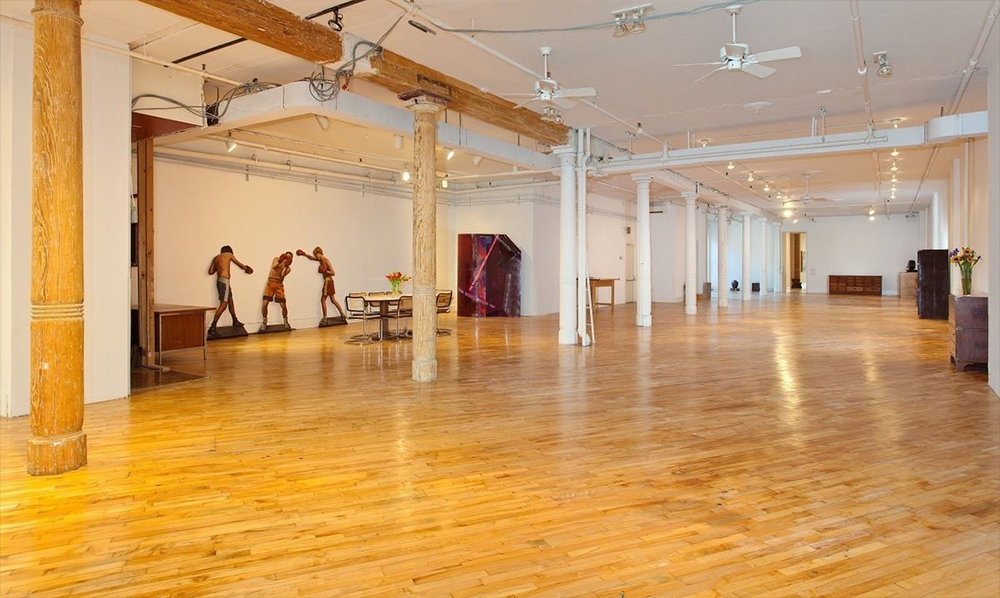 AFTER
BEFORE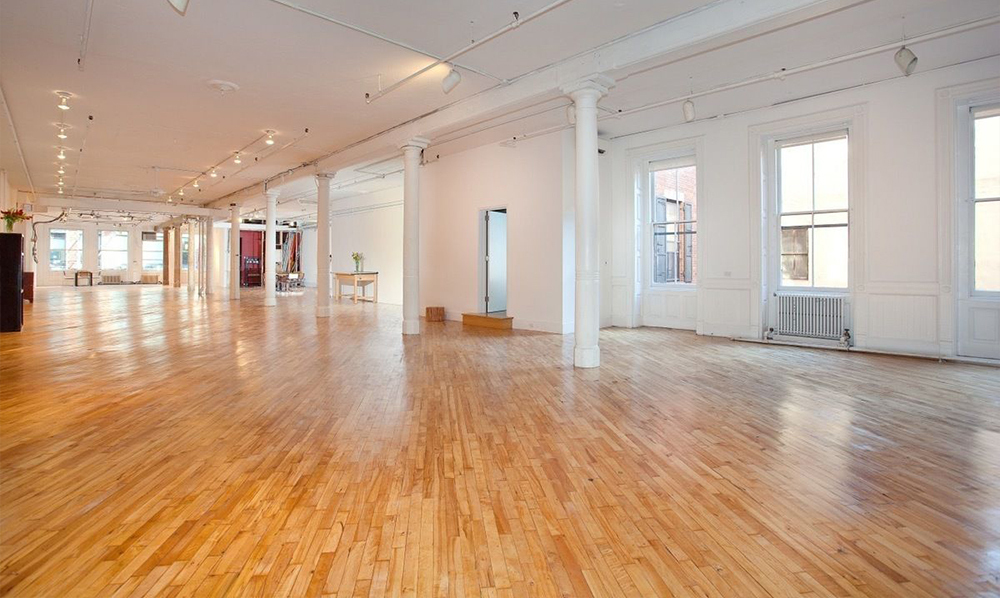 AFTER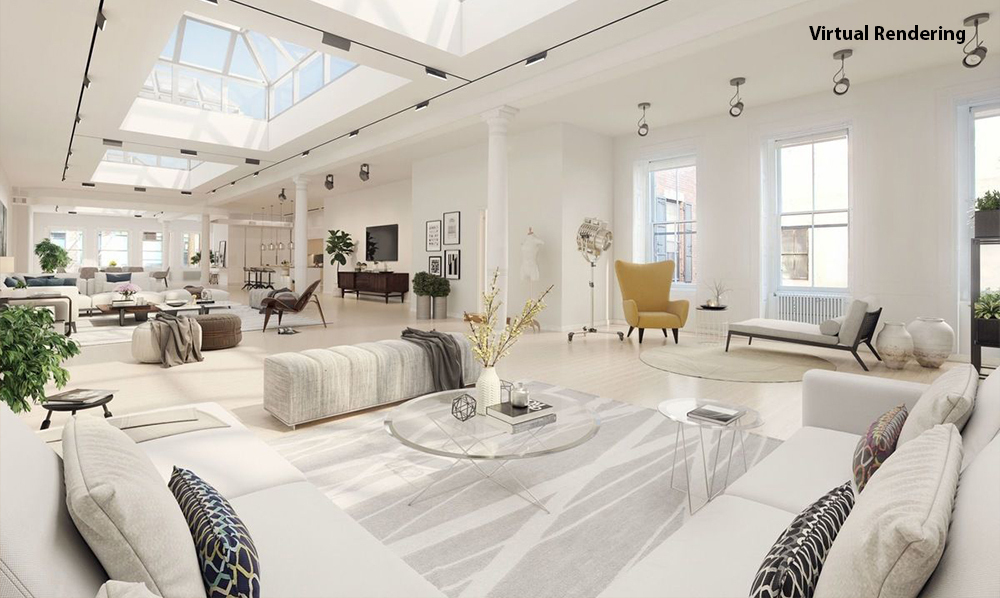 BEFORE
AFTER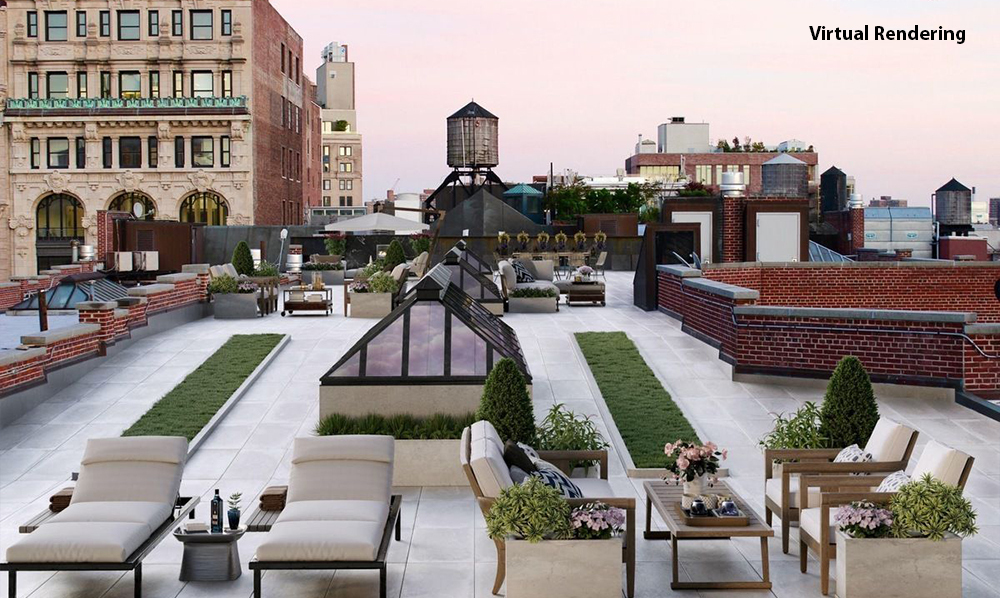 Click the logo below to go to the Home Page of the Website
Click the logo below to follow ETInside on Twitter
Click the logo below to follow ETInside on Facebook

Click the logo below to follow ETInside on Instagram

Click the logo below to follow ETInside on Pinterest

Click the logo below to follow ETInside on Medium