If you are a boxing fan, then you will know that there have been a ton of high-profile boxing matches in the past. If you want to know some of the biggest then you can find out whatever you need to know, right here.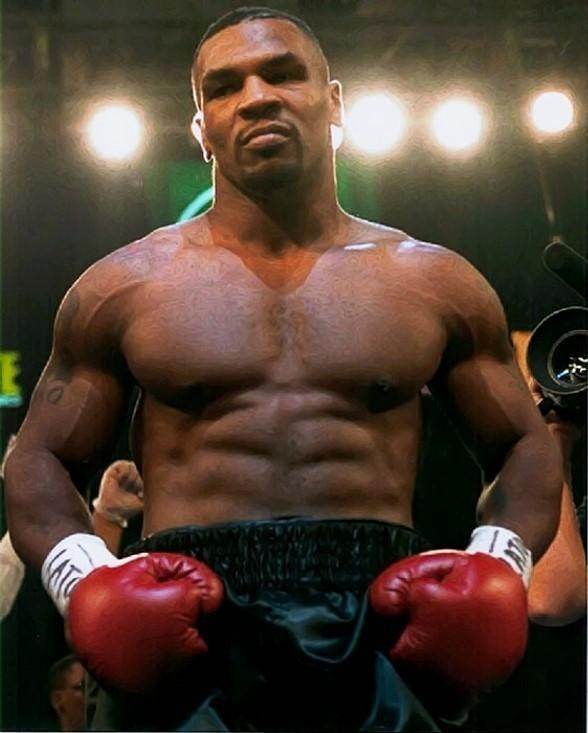 Mike Tyson and Evander Holyfield 2 – $100m
Tyson took a huge chunk out of Holyfield's ear in this match. The fight figures would have probably been twice as high if people knew to expect this kind of action. They faced off at the MGM Grand for the second time and Holyfield won the very first fight they had by a TKO knockout. That being said, it was an incredible match as they ended up going to round 11.
The rematch happened to bring in $100m dollars and it was stopped in the third round. The main reason for this is because Mills Lane disqualified Tyson for the bite. Holyfield was left with half an ear, but he did come home with $35 million. Tyson only received $30 million but this was the highest amount any boxer was paid up until the year 2017. This was one of the greatest boxing matches in Vegas and people still talk about it to this day because of the build-up as well as the fact that Tyson caused Holyfield long-lasting damage.
Mike Tyson and Lennox Lewis – $112m
This incredible fight happened in the year 2002 and it all kicked off when Tyson challenged Lewis to a clash at the Pyramid Arena. This is number four when you look at the highest-grossing boxing fights ever. Tyson originally wanted to fight Lewis in the state of Nevada, but the license was refused because at the time he faced possible charges for sexual assault. It's safe to say that tensions were running high and they erupted at the NY press conference. The boxers and their respective teams happened to get involved in a brawl and the bad blood seemed to come after
Tyson's comments. Tyson apparently told him that he wanted to eat both his heart and his children, but Lennox ended up dominating the fight. He beat Tyson in the 8th round but that being said, both of the boxers managed to take home a total of $17.5m.
Floyd Mayweather and Oscar de la Hoya – $136m
Mayweather and De La Hoya fought it out at the MGM Grand. This happened in the year 2007 and De La Hoya was defending his championship at the time. Floyd Mayweather had an incredible record of 37-0 at the time and his opposition had a 38-4 record. He also had 30 knockouts too, meaning that this would certainly be a fight for the ages. It sold out mere hours after the tickets went up for sale and Mayweather won but it was only by split decision. De La Hoya however took home a purse of $52 million, and Mayweather only received $25m.
Floyd Mayweather and Canelo Alvarez – $150m
This fight happened in the year 2013 and it brought in a huge amount of revenue. Mayweather landed some big shots during their showdown and it was seen as being one of the biggest super fights of the century. Mayweather beat the then 23-year-old and this helped to take his record up another notch. He eventually became 45-0. Saul Alverez, also known as Canelo Alvarez was actually unbeaten himself at the time. He had a record of 44 fights, but he lost the majority decision when he versed Mayweather.
The impressive Mexican boxer was actually said to be one of the few boxers who would be able to defeat Mayweather in a matchup. Two of the judges there scored the fight to be in Mayweather's favour whereas the last judge put it as a draw. Mayweather had a guaranteed $41.5m for the fight but everything changed when he ended up coming out with a win. The Mexican took home $5m in total, but this doesn't seem like a lot when you look at the total pot for Mayweather, which when everything was added up, came to over $100m.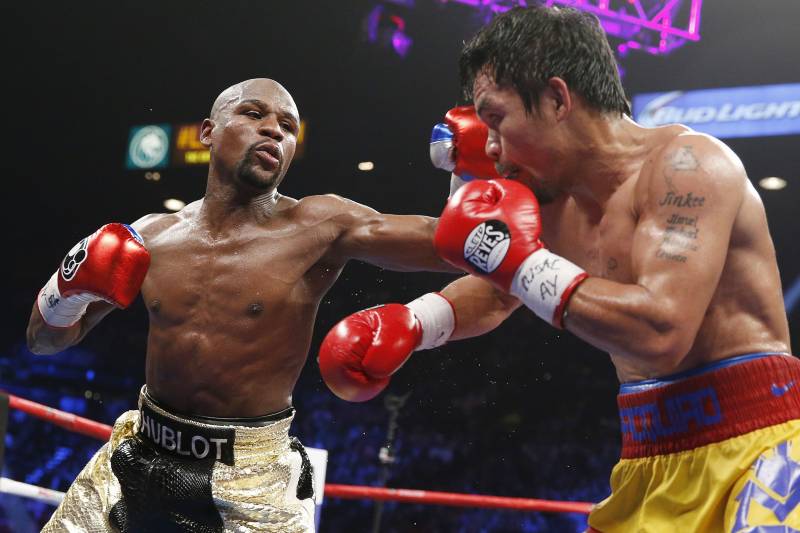 Mayweather and Manny Pacquiao – $410m
This fight happened in the year 2015 and it was an incredible build-up to say the least. In this fight, both boxers ended up coming out with a huge amount so even though someone lost, it would appear that they both gained. This is actually the highest-grossing fight to date, but you never know, things may change and there may be another big fight on the cards. This fight was actually billed as being the fight of the century and the revenue certainly did reflect this. Of course, the boxing veterans were very excited to meet each other in the ring and they were booked to be at the MGM Grand. People have been talking about this fight for years and when it became a reality, it's safe to say that everyone was super excited. It was however, a bit of a let-down. People expected there to be a clash of the titans and they were also hoping for a ton of action as well. Mayweather did a very defensive display, and this happened to give him the unanimous decision of being the winner.
He took home $180m for the fight and the other boxer took home $120m. The pair agreed that they would split the prize fund 60/40. Sure, a lot of fans were disappointed and some of them didn't even feel as though they had their money's worth either, but that being said, it was a good fight from a technical perspective. Mayweather was determined to preserve his record and he also wanted to make sure that he did not make any silly mistakes. If he had played too aggressively then he might have let his guard down once or twice and this could have cost him valuable points so it's understandable why he didn't want this to happen.
You can check out the latest casting calls and Entertainment News by clicking: Click Here
Click the logo below to go to the Home Page of the Website
Click the logo below to follow ETInside on Twitter
Click the logo below to follow ETInside on Facebook

Click the logo below to follow ETInside on Instagram

Click the logo below to follow ETInside on Pinterest

Click the logo below to follow ETInside on Medium